Nov
21
2015
Details

Written by UWP
Hits: 91
We are writing from Slovakia to tell you something of what we experienced the past weekend....
In Hungary, at the Austrian border, in recent weeks, many trains arrived with thousands of immigrants, who traveled on foot across the border and continued the journey in Austria. We realized that this was very close to the border with Slovakia and that some international and Slovak organizations had activated to bring food, clothes and medical care. So we joined this initiative with some gen, youth and adults.
Nov
24
2015
Details

Written by UWP
Hits: 31
In Kinshasa (Democratic Republic of Congo) 2,000 children launched their cry for peace. Martine, one of the educators, tells us about it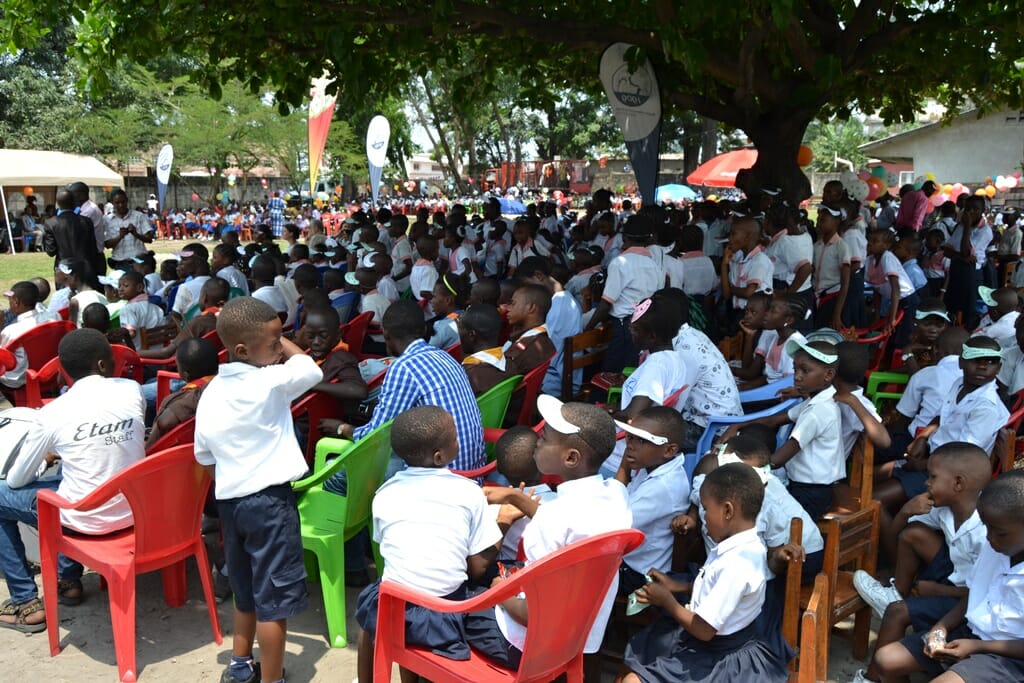 "Just try to imagine 2,000 kids rapping in unison: "Peace! Peace!" War is death, peace is love. And to think that all this has been happening for decades in a country torn apart by armed conflicts, the victims of which are mostly children. Now you don't need to dream – Martine recounts – because all this really happened last 7 November in Kinshasa in the Democratic Republic of Congo."
Nov
19
2015
Details

Written by UWP
Hits: 79
The new wave of violence has not stopped Pope Francis from asserting that he wishes to go to the Bangui capital to open the cathedral's holy door for the experience of fraternity among families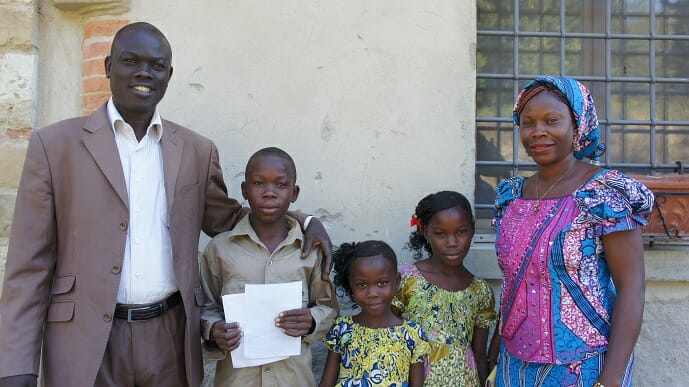 The escalation of serious political-military uprisings has not changed the programme of Pope Francis. An authentic messenger of peace, he announced in his sermon on All Saints Day that on 29 November he will be visiting that troubled country which has been experiencing one of the many war hotspots of the planet, for more than three years. The International Community seems to have ignored these fratricidal, forgotten wars.
Nov
17
2015
Details

Written by UWP
Hits: 112
Statement of Focolare president, Maria Voce, on the recent terrorist attacks in France.
"In the face of the dramatic events that took place in Paris, in addition to recent ones in many other areas of the world, we stand in mourning with those whose feelings have been wounded and with those who believe that the unity of the human family is possible.
Dismayed and standing in firm condemnation of such acts against human life, there arises strongly a question: Have we taken every step and every action possible to build the necessary conditions, including encouraging equality, more solidarity, more communion of goods, that preclude violence and terrorist acts?
Nov
14
2015
Details

Written by UWP
Hits: 102
President Magufuli -"Let's work together for peace and unity"
"I promise to be faithful to the promises I have made during the electoral campaign but we have to work together. Let's do whatever it takes to guarantee peace and unity in this nation" - these were the first words of John Magufuli, victor of the elections and the next Tanzanian president, during a speech made public today at Dar es Salam.