Gli impegni
aver cura che le nostre azioni abbiano un reale impatto sociale collaborando e mettendoci in rete con quanti operano per l'ecologia integrale. Vogliamo incidere a livello politico ed economico chiedendo ai leader di mantenere la promessa di Net Zero di stringere accordi con istituzioni internazionali e nazionali per rispondere al grido della terra e dei poveri.
Into The Label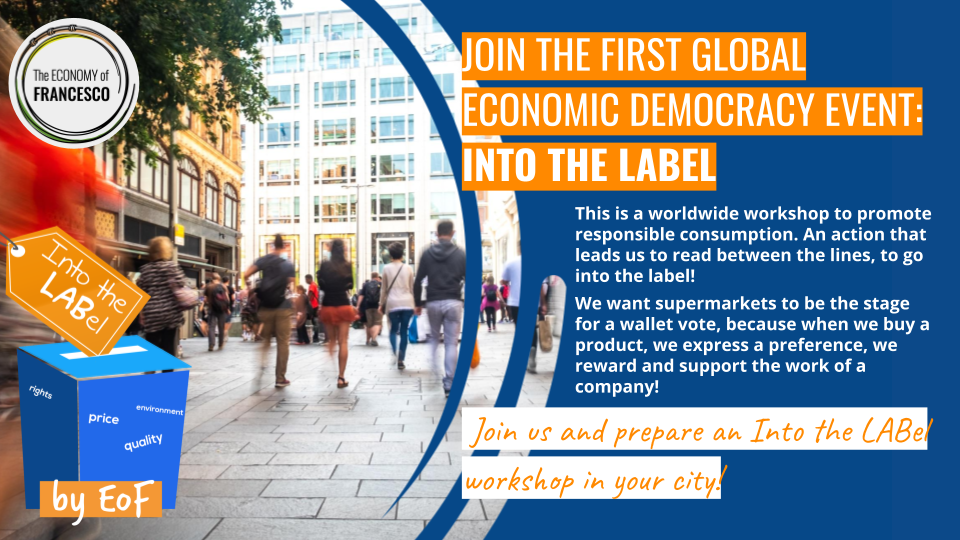 Visualizza
Care and COP26 with Simone Borg, Lorna Gold and Pasquale Ferrara
9 maggio 2021 Simone Borg, Lorna Gold e Pasquale Ferrara ci informano sugli aspetti chiave della COP 26 in un contesto di una pandemia globale come il Covid 19.
COP26 | Approfondimenti e impegno
Alla vigilia della COP26 una riflessione su ciò che è in gioco e come l'impegno personale e collettivo possa orientare il mondo alla sostenibilità ambientale. Con Lorna Gold (Movimento Laudato Si') e Tillie Palmer (Faith Plans Programme).