COP 26 | INSIGHTS AND COMMITMENTS
30 October 2021 | UWP Official YouTube Channel | 14:30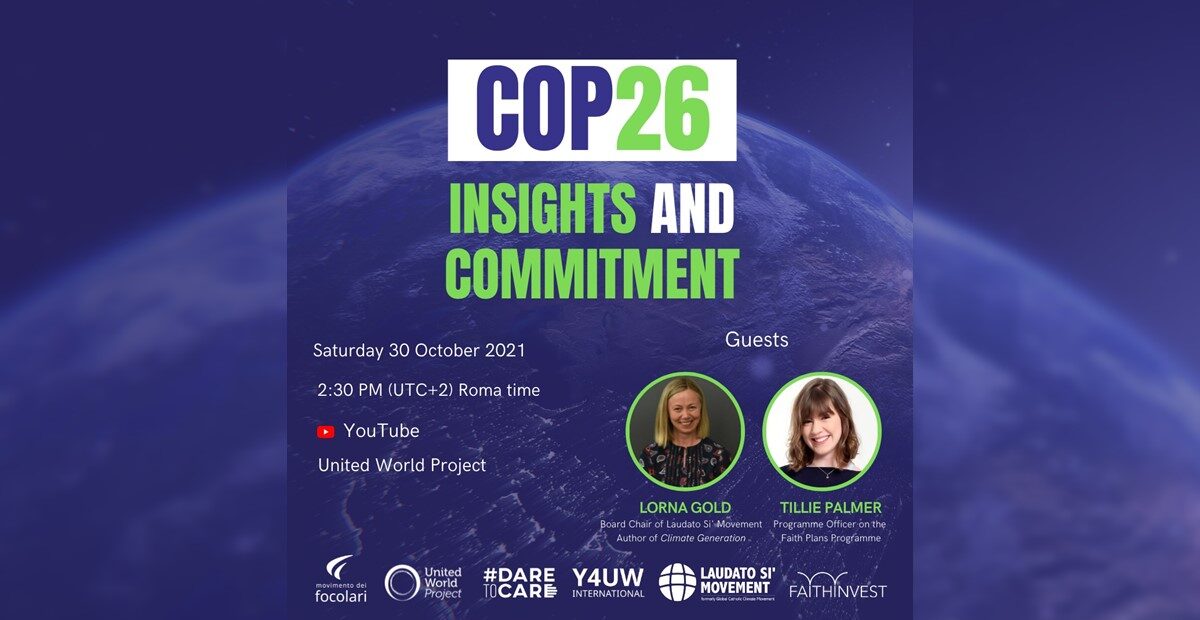 Much is said about #COP26, but do we really understand what it is and why it is so important?
#ClimateChange is getting worse: we have seen floods, heavy storms, fires, desertification, soil erosion, air and water pollution, and other natural disasters increasing.
Having a wider vision and understanding that we can create networks with people, organizations and institutions, allows us to make greater efforts to leave a better living place for present and future generations and try to reach Net- #ZeroEmission.
As part of the Pathways of Planet, People and #IntegralEcology, we want to share some insights and commitments in this COP 26.
This webinar is an open space for those who are interested and want to know more about COP 26, understand our role in this conference and how we can act locally.
The two main speakers, Dr Lorna Gold and Tillie Palmer will answer some questions about it.
Follow the webinar here: https://lnkd.in/dZvxyy63