Watch
Noé is Mexican, Christopher is from the USA. They live close to each other but between them stands a wall which, instead of separating, has united them in a shared attempt to build a more "united world". Their means to achieve this: a podcast.
Noé was born and raised in Mexicali in Mexico. He's nearly 23 and is studying International Business. Christopher lives in Anaheim, California. He's 20 and is in his third year of Journalism in the University of California, at Irvine. They are only a 3½ hour journey from each other, a short journey in US and Mexican standards.
They are separated by a notorious and controversial wall, considered essential by some and a curse by others. According to Noé and Christopher, this wall can become a motor for change.
Chris and Noé first met through the Focolare Movement, which they've both known for quite some time. Over the years they've experienced the "Beyond all Borders" Genfest international youth event in Manila in 2018. Chris took an active part in the annual "Run4Unity" challenge –when children across the world participate in running, sports and games events in a relay program linking the global time zones throughout a day in May. Noé organizes the Mexico leg of the event along the border that separates his town of Mexicali on the Mexican side from Calexico, in the United States. And the two became great friends, discovering a shared desire to generate positive change in the world.
A podcast with a big goal
"We think it'll be a way 'to get there' ('together'). It'll be a way to spread the culture of a 'united world' which many people have never heard of yet, so we want to get it out there. The idea is to motivate people who're already working in social activities and living with this perspective, while at the same time to encourage those who haven't yet got this point of view to unite with this lifestyle," explains Noé.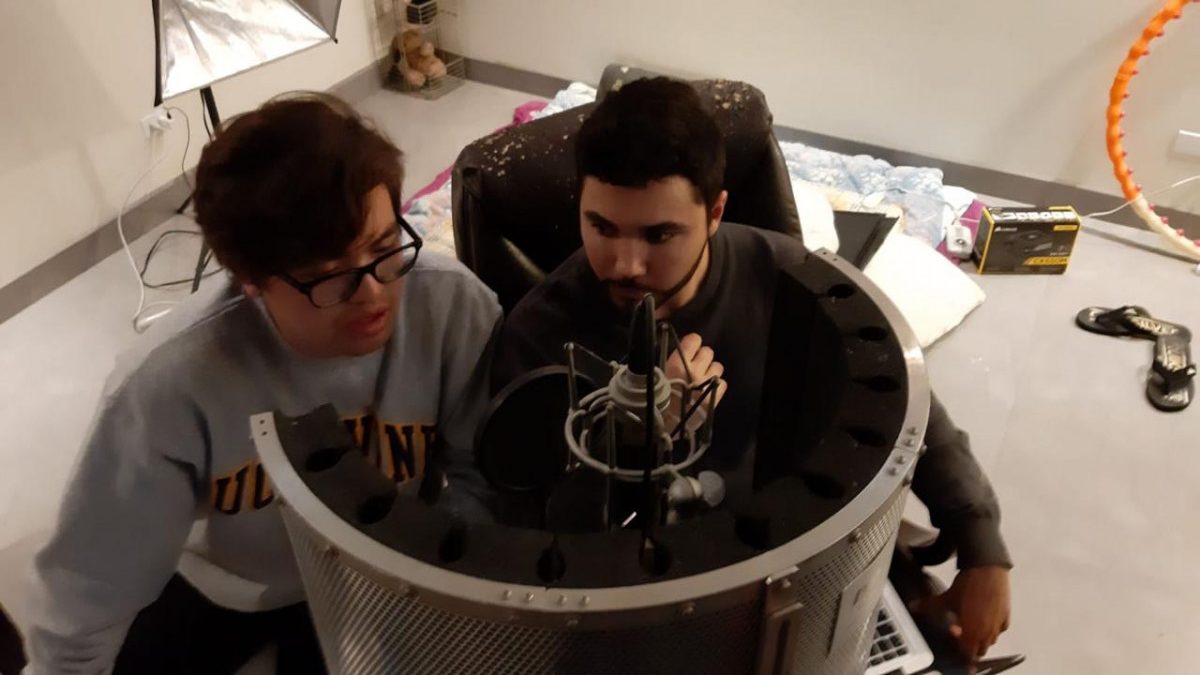 Chris adds, "The idea was to do our version of it, so that we could play around with it and introduce our own way of going outside our comfort zone. Also learn about the people who are doing something positive in many parts of the world, with different ideas, from different backgrounds. Different unique things that allow people to think a bit more, to understand that a better world is out there".
Why actually choose a podcast to transmit the ideale of a united world? It seems it has a lot to do with how things are done in that region. "Growing up in southern California," continues the young journalist, "I've noticed that people spend a lot of time in their cars. We are always listening to the radio or music. So the easiest way to get messages across sometimes is through media, just like the podcast. Which people can just turn on, during their daily commute and just listen to it".
The "To Get There" podcasts will be launched soon through the platforms: Spotify, Apple Podcast, iTunes, Google Play and Soundcloud. The content will be free and in English.
Follow them on Instagram @tgt.podcast and Facebook @tgt.podcast, to know more about their platforms and their launching date.