Workshop
A helping hand for the Philippines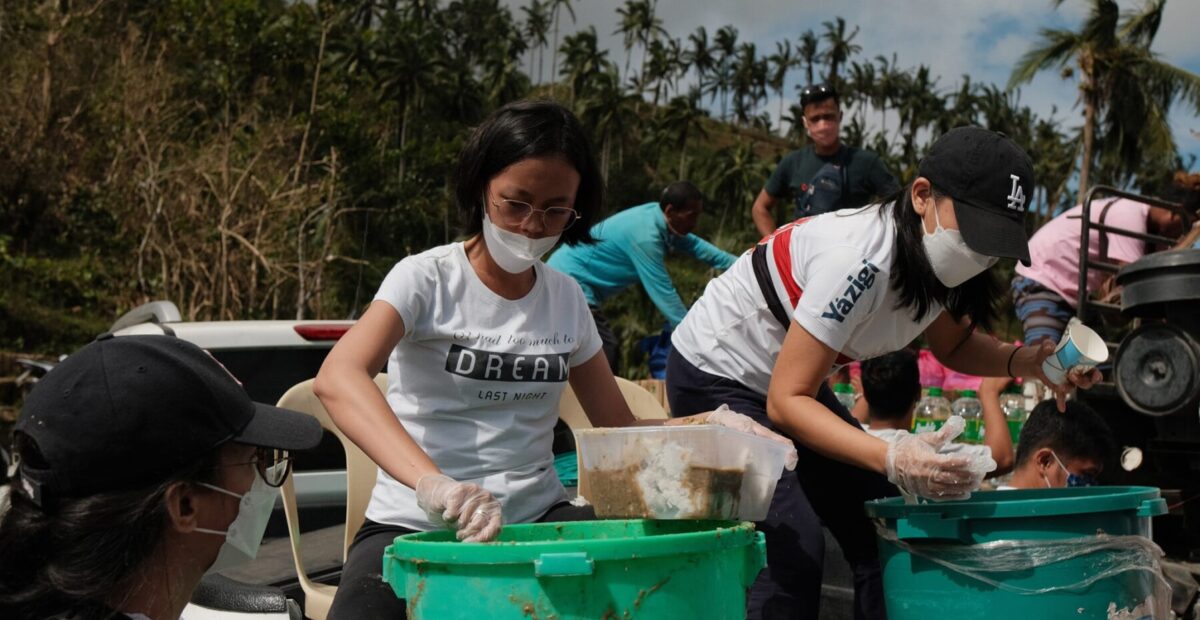 A fundraising campaign has been launched to help the populations hit by typhoon Rai/Odette in the Philippines. An opportunity for much-needed solidarity.
846,000. This staggering figure should be enough to say it all: it is the number of children affected by the passage of typhoon Rai/Odette which, just before Christmas, destroyed homes, schools and whole towns, aggravating the already critical situation caused by a very aggressive strand of COVID-19 and by the torrential rains that have been hitting the area.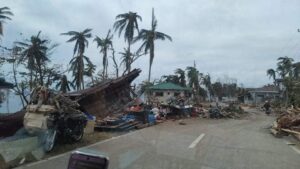 But that is not enough for us, we need more figures, more painful numbers, in order to understand what is really happening in the Asian archipelago: just over two weeks
after the typhoon hit, the figures released by the Philippine authorities speak clearly: more than 200 dead, 1,147 injured and 82 missing. More than 500,000 people were displaced, while more than 6.6 million people have been affected by this disaster in some way. Startling figures, giving a sense of the devastation the country is going through.
Some of the areas hit by the typhoon already showed worryingly high malnutrition rates before the disaster, and, today, the physical and material damage includes downed power lines, disabled communication networks, destroyed homes, a paralysed transportation system and other infrastructure, such as agricultural industries, completely demolished. People's livelihoods are therefore reduced.
A humanitarian alert has been issued:many of the people affected by this disaster are in miserable conditions and in desperate need of food, water, clothes, temporary shelter and medicine.
The focolare.org website gathered the testimony of Alessandra Emide, programme manager at Bukas Palad Cebu Foundation: "The Focolare Centre of Bukas Palad, on Cebu island, where I work, has been damaged too: shattered glass, broken doors and windows, fallen trees – despite that, it offers shelter to some families who have lost everything. The local authorities said it is going to take a month to restore power and water, in the meantime, we are working to provide families with containers of drinking water, solar torches and rechargeable batteries, rice and long-life food".
Giò Francisco also told focolare.org that "along with rescuers, the Youth for a United World of the Philippines have been focusing their efforts on four of the six worst-hit regions, including the province of Cebu where Bukas Palad is located. So far, funds have been collected to provide hundreds of food and water parcels to families in less accessible areas. These are basic necessities, but they won't be enough. Families will have to get back on their feet and back to work, especially those whose livelihoods depend on agriculture and fishing. Fishermen's boats have been destroyed. Farmers have lost their crops. One town, famous for its banana plantations, has had every last plant wiped out".
Solidarity and fraternity are in action, even in this difficult moment. That is why the Emergency Unit of the Focolare Movement has launched an extraordinary fundraising campaign in support of the Philippine families hit by the disaster – a true 'helping hand' to sustain rebuilding efforts. You can donate through the following accounts:
Azione per un Mondo Unito ONLUS (AMU)
IBAN: IT 58 S 05018 03200 000011204344 c/o Banca Popolare Etica
SWIFT/BIC Code: CCRTIT2T
Azione per Famiglie Nuove ONLUS (AFN)
IBAN: IT 92 J 05018 03200 000016978561 presso Banca Popolare Etica
SWIFT/BIC Code: CCRTIT2T84A
Purpose: Philippines Typhoon Emergency
Source: