Workshop
A Pandemic of Love: when suffering creates relationships and boosts solidarity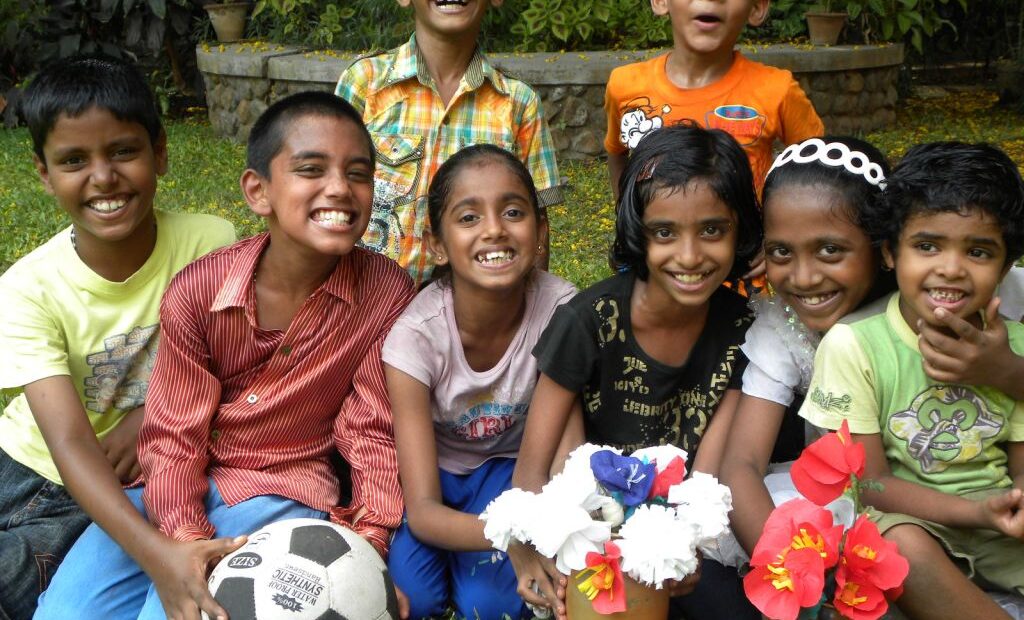 The pandemic in India and some outreach projects promoted by the local Focolare community in Odisha. Two experiences of sickness and shared pain, but also hope, solidarity and concreteness in the service of the neediest.
India is the second most populated country in Asia, and it is here that, in late April 2021, one year after the start of the Covid-19 pandemic, there was a second and very aggressive wave of Covid infection. "With a population of 1.3 billion people, a high rate of cases was expected in India," they write. "For a whole year, until last April, the country managed to curb the spread of the virus through a variety of means, from a strict lockdown to tracking and mass vaccinations. But now the situation is worsening every day as the virus mutates in several parts of the country and the public health system struggles to keep up with the unprecedented demand for medicines, oxygen and ventilators."
Added to this are the effects that the pandemic has had on jobs and the economy: "Entire industrial sectors have left families without income, especially tourism, transport, catering and more . It is estimated that since April 2020 one hundred million people have lost their jobs and there isn't any public social assistance system in India, such as layoffs, unemployment benefits or other types of government support."
In the face of so much suffering, the Mumbai Focolare community took action in several ways to help bring some relief to the people who were suffering. The first step was personal relationships, friendship, small concrete gestures that helped us to support one another. From sharing material possessions to offering spiritual and emotional support, all our efforts can seem like a tiny drop in the vast ocean of the Covid-19 disaster. Nevertheless, local communities continue to fight with faith and with trust in one another. We see it in the experience of a family that tested positive for Covid and shared with the community: "Exactly one week has passed since we tested positive. We are taking it one day at a time and slowly we're improving. Your prayers, messages, good wishes and the food that some of you provide us with so much love have continued to give us strength and we can feel the closeness and support of each one of you. We continue to be grateful for these gifts."
This support, however, is not restricted to members of the community. Rather, there is a strong desire to join forces and spend ourselves for our people. This is how the Udisha project, promoted by the Focolare Movement in India since 1997, has increased its support for families, "supported by donors on a national and international level" they tell us, "to show closeness and offer financial help to those who have lost work or need funds for dailyneeds. The project is able to reach around 100 families in some low-income communities of Mumbai, providing them with food, medicines, school fees, books, rents, electricity bills, and more."
Moreover, in the effort to save lives, efforts and energies were also directed to health care: "When an urgent request arrived from one hospital in the city of Mumbai for oxygen concentrators for their 160 beds in the Covid department, the community immediately found sponsors for the machines."
We tried to move beyond our sense of helplessness to the sharing of our common suffering that has led to new fruits, new gestures of solidarity through which, together, we find the courage to take care of those who are most in need. This taking care also inspired the young members of the Mumbai Focolare community who saw in it a second wave of opportunities to embody the United World Project's #DareToCare Campaign.They called it the Reach Out Project, that is, giving a hand, because that is what reaching out is all about.
One of the ongoing projects provides home-cooked meals for the homeless every week. "We cook rice and lentils for homeless people, alternating every week with eggs, vegetables, and chicken. We have a professional cook in our group who teaches at the hotel training institute, as well as other young people who have some experience in professional kitchens. Other young people help out in the kitchen, cleaning and delivering meals."
There are an additional 20 families who are in absolute need. The young people provide them with one hot meal for them every day, and monthly deliveries of 5 kilos of rice, 5 kilos of flour, 2 litres of oil, 3 kilos of lentils, 1 kilo of chickpeas and 1 kilo of sugar."
It's not merely charity, but building relationships and moments of sharing through concrete service. "We've identified the families that live in the same area so that we can begin a relationship with them that goes beyond just delivering one hot meal each day."
From relationship to action, and from action to relationship, the Udisha projects and Reach Out give us insight into India which is now experiencing a dramatic moment that is not only made of desperation and a sense of helplessness but also hope and desire to roll up its sleeves and get to work.
The Focolare community of Mumbai invites all of us to never lose an opportunity of making the world more beautiful and supportive. From the oldest to the youngest, everyone began from their own small world with the awareness that every action counts: buying the groceries for a family, telephoning someone who is feeling lonely, or finding oxygen tanks for a hospital in need. Everything becomes important when it is done out of love for others.