Workshop
Camille's journey: the quest for another fashion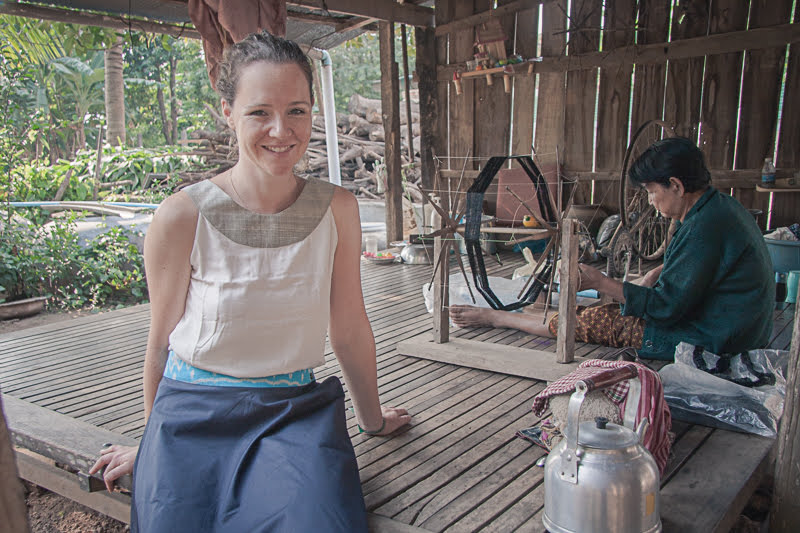 "Fashion in Asia? It's the fabrics created with time and care — when you touch them, you can feel the love that's been poured into them, you can feel that they were actually made by a person. To me, each of those creations is a pure treasure". Our treasure seeker is Camille Lambert, a French girl with a deep love for fashion, and the setting of this revealing encounter is a street market in Laos.
It's the beginning of 2018, and Camille is carrying a backpack and, in her pocket, a few addresses of ethical clothe-makers scattered across the Far East.
Disappointed by her recent experience of working for a brand selling cheap, 'fast' fashion, she has decided to spend a few months travelling and exploring this part of the world. Though sadly famous for the mass industrial production that feeds textile consumption in the West, Southeast Asia is a land of wonders, and fashion is no exception. Camille is determined to see for herself that, alongside the rivers contaminated by textile waste (the world's second largest pollutant after oil) and the garment factories with their inhumane working conditions, there is space here for fashion that respects people, materials, traditions and the Earth.
Right from her first stop, Laos, she encounters a world of sparkling colours and patterns that tell stories. "In Asia, there is a message behind each decorative pattern, they're not simply used because they look pretty", she explains. Each country has its own — Indonesia's, for example, are made with batik, a technique that involves laying wax down on the fabric and applying colour on top. The large archipelago preserves an extremely rich variety of such motifs, some of which used to be reserved for kings because of the meaning they carried. "When I visited the batik museum in Java, the main island, I was moved to tears", says Camille, whose eyes reveal a genuine passion for beauty and authenticity. A passion she has nurtured ever since she attended her first fashion show, aged ten. As a teenager, she watched her mother choose her clothes with care and learned to sew from her talented grandmother.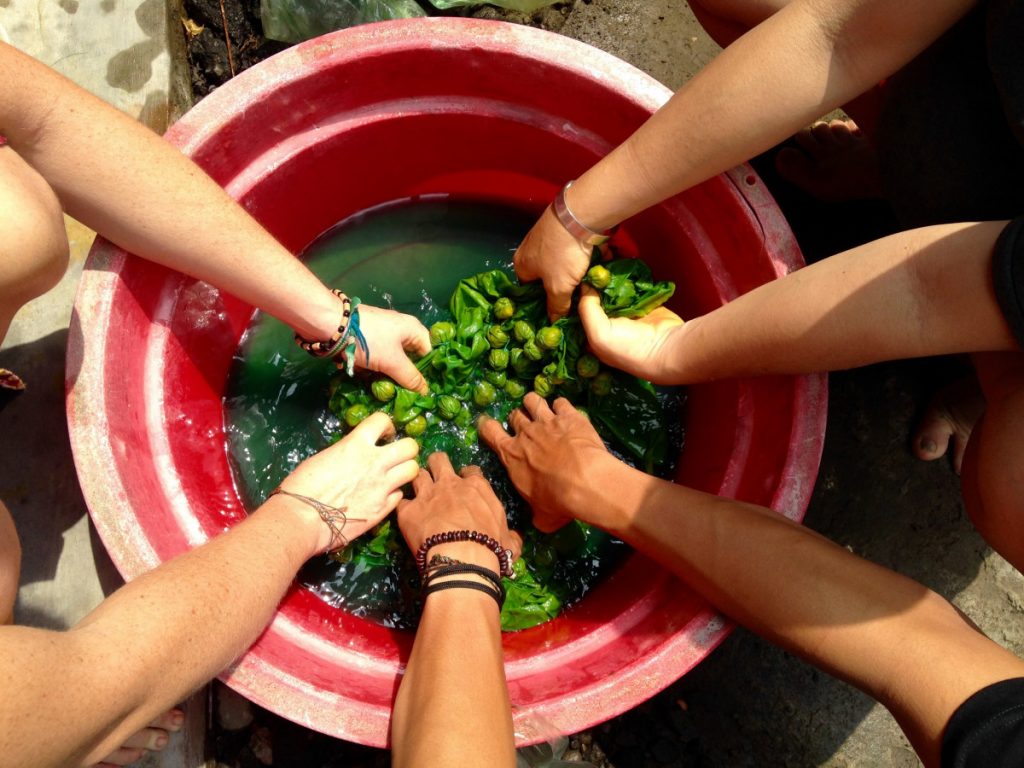 In Laos, Indonesia, Myanmar and Vietnam, Camille rediscovers the fascination of natural, hand-woven fabrics, and the beauty of authentic fashion: "In Vietnam, during Chinese New Year, people wore long, festive robes cut open on the sides, in bright colours and magnificent prints I'd never seen before", she recalls. "It's hard to imagine that these countries have known war, yet they have, but luckily their heritage has been preserved". Traditional fashion here also means frugality: "People own a single set of clothes for special occasions and a few handmade pieces. It's all that's needed."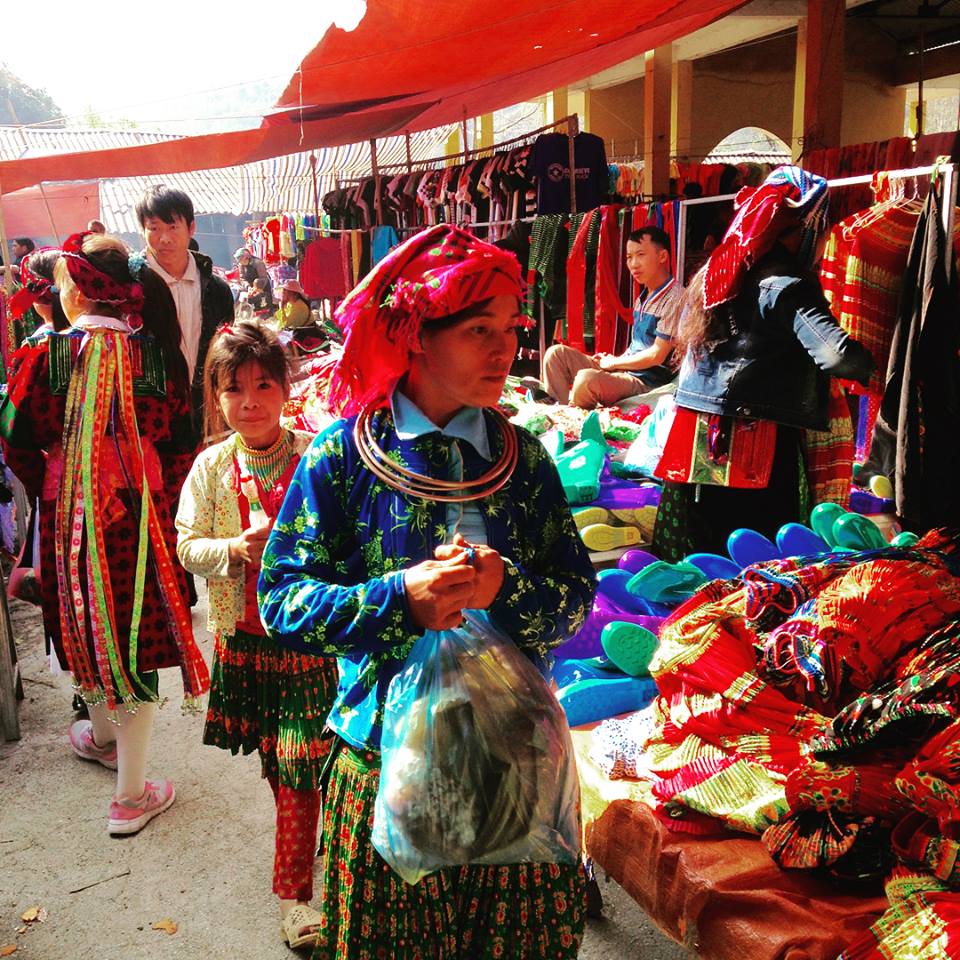 In Cambodia, Camille meets French designer Aude Schaeffer, who has just launched the second collection of her brand, Muudana. Aude works with local providers of ethically grown silk and organic cotton, while production is taken care of by an NGO that guarantees fair working conditions to local women and provides free education to their children. In sharp contrast to the so-called 'fast fashion', Muudana develops a single collection each year and does not do seasonal sales. Aude, Camille explains, is one of many young Western and Asian entrepreneurs who believe in the true value of local fashion traditions and have decided to invest in them, without ever compromising on sustainability and ensuring respect for all parties involved.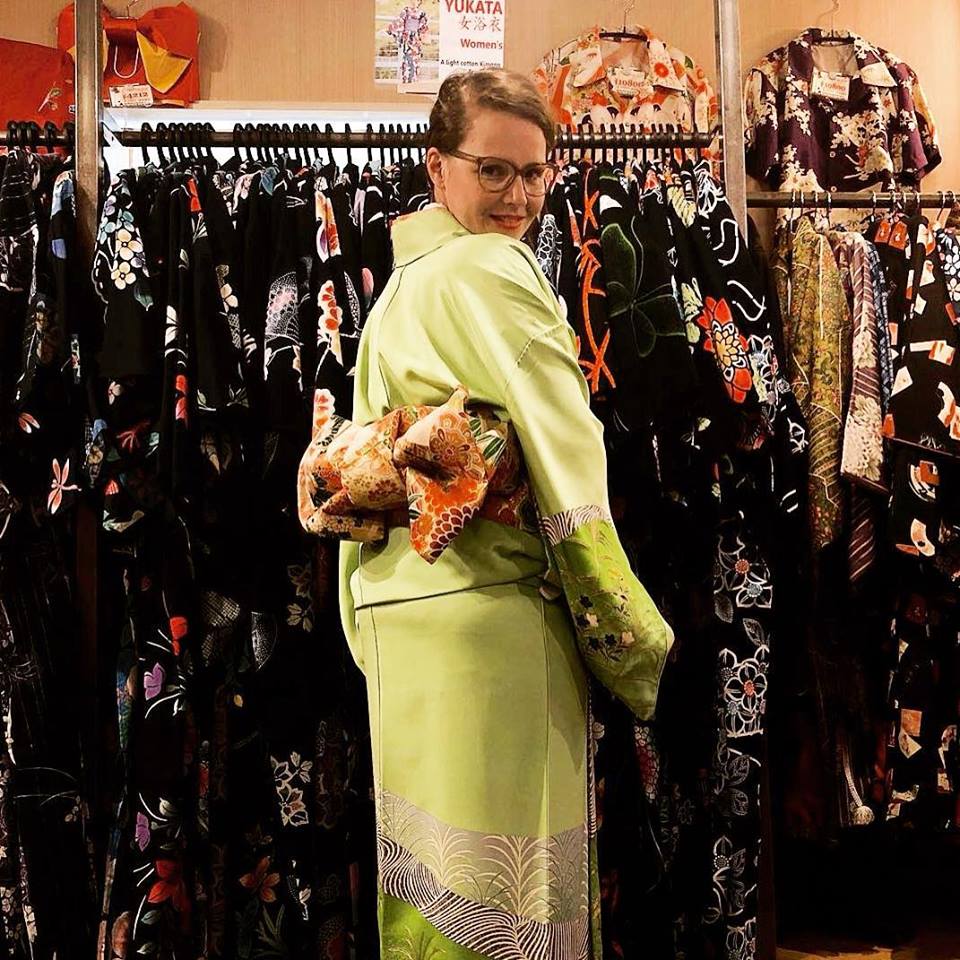 When she first planned her trip, Camille's intention was precisely to meet designers like Aude, but deep down she knew she ought not to fill her schedule with too many meetings, so as to leave some room for unexpected encounters. Which added a touch of magic to her journey. "I watched  elderly women weave outside their homes, sometimes with their whole families, like in Koh Dach, Cambodia's 'silk island'", she recalls. "I witnessed tradition and know-how being passed down from one generation to another". In the North of Japan, the last stop of her trip, she comes across a woman who dyes fabric with persimmon juice in the courtyard of her home in the mountains. To her utmost surprise, she finds out that the lady is famous for the quality of her products, which are sold all over Japan.
In May, Camille's backpack and heart are full to the brim with the encounters she has lived, and the wind brings her back to Montreal, the city she has called home for the past six years. After all she has experienced, she wants to spread a positive message in her community: that it is possible to change the way we look at fashion, and that it can be a very interesting discovery. "It's quite pointless to feel guilty about the damage we have done to the Earth: it will soon be too late, what we need to do is change our mentality and the way we consume", she says. "Of course, it's not going to happen overnight, but we can begin by asking ourselves if we really, actually need another five-dollar t-shirt — that's what I try to tell my friends". Then there's circular economy, and the chance to give new life to clothes from the past: "It makes me smile when my friends tell me they have found real treasures hidden inside their mothers' or grandmothers' closets: quality pieces, left untouched by time". With those clothes, Camille's friends will inherit a story, and add a new page to it. Because "the story behind the clothes we wear can be as beatiful as the clothing itsel". The choice is ours to make.
Change happens one step at a time, here are some resources to inspire you along the way: