Workshop
For a greater cooperation among peoples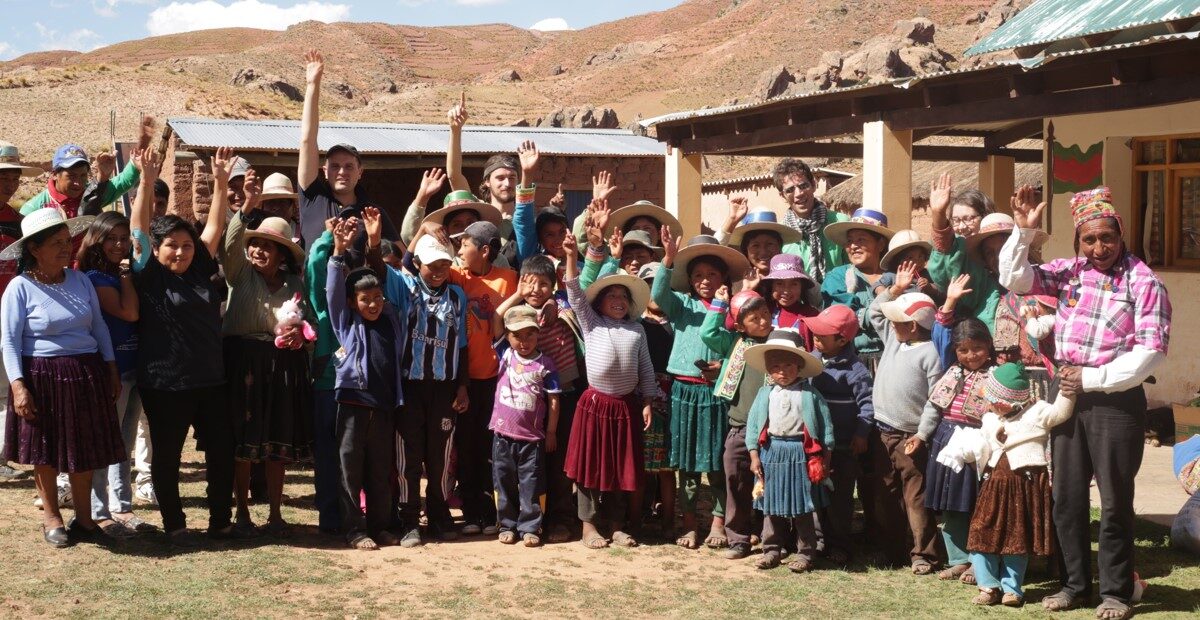 By Virginia Osorio & Janeth Cardenas
We're sharing international volunteering platform milONGa's response to these pandemic-focused times.
There can be little doubt the pandemic is causing huge effects and consequences on an international level. Any number of comments, webinars and above all, news items continually project that when all this is over, life will never be the same for any of us.  It seems to us that this global problem, this common ill, has brought into sharp focus the differences between "poor" and "rich" countries. But at the same time it has also reawakened a certain awareness of the interdependence of our peoples.  Whatever the power of our wealth, we all feel more vulnerable.
In this context, we've been able to witness international solidarity coming to the fore, and to recognize that this is now more important than ever. At the same time, from the way some governments have dealt with the emergency, we've also observed that, at least for now, such solidarity is not a priority for everyone. Messages coming out of the international community up to now denote scarce collaboration, due in part to the fact that every government is coping with the crisis in its own way.
We endorse the reflection of historian and philosopher Yuval Noah Harari, lecturer at the Hebrew University of Jerusalem, "In this time of crisis, we face two particularly important choices. The first is between totalitarian surveillance and citizen empowerment. The second is between nationalist isolation and global solidarity".
So it seems to be the same dilemma facing governments and each one of us as we follow directives to "stay home": should we live completely closed in, sensitive only to our own needs and those of our family, or should we be open to others and their needs, even taking into account the real physical limits imposed on us? The basic dilemma is: individualism or solidarity?
At milONGa it is now physically impossible to conduct our volunteering program promoting international solidarity in the usual way. But at the same time the need for help has not gone away, indeed it has intensified during the crisis. This is precisely the moment for a helping hand, of accompanying one another, of even stronger relationships. For us, this experience is not only a matter of international cooperation, but also of cultural exchange. This allows us to be sensitive to situations which may not otherwise be visible from our own countries.
So, in the face of this crisis, we've been asking ourselves how can we find new ways to continue to encourage this feeling of universal fraternity which, in part has been created by the pandemic and which is the final goal of what milONGa is all about. For our part, our task remains that of contributing to the growth of fraternity among peoples, to generate opportunities of international solidarity, beyond the barriers to mobility that now exist.  In this period, we hope that the youth who have already had an experience of international volunteering with milONGa, may find themselves capable of assimilating the needs of the communities who welcomed them and contributing to the challenges they are facing now.
Ours is a return journey which shortens the distance between us, unites people and communities, draws peoples closer through simple gestures like a telephone call to ask how someone is getting on, or maybe the idea for a fund-raising initiative … Micro-experiences which, when multiplied, can become the basis for larger scale action.
For Giacomo, from Italy, being a volunteer is a choice he renews all the time. In this period he's been finding ways to be close – at a distance – to the community which hosted him in Kenya. Telephone conversations, listening to each other's needs and "being with" one another, at a distance, helped him to relive his Kenyan experience, which anyway has had a lasting impact on his daily life. It's enabling him to put into practice his personal choice to serve others, participating in various initiatives in support of those who are suffering the most serious consequences of this crisis.
In Spain, Rehabilitation Therapist Ana Hernando launched a fund-raising campaign to help the Casa de Niños in Bolivia. She went on to design an exercize routine suited to the personal requirements of those who responded to her appeal.
In this process now underway, we see how, through this health crisis, awareness has grown among our volunteers that we all belong to the same family. We are all discovering that this can actually constitute an opportunity to construct small bridges to cover the distances, the social, cultural and political divides between peoples. It's a matter of not remaining paralyzed by social isolation or anxiety, but to go outwards – at least virtually – towards others.  And we've all realised that unless we do this, we'll never be happy.