Workshop
Galeano, creativity & solidarity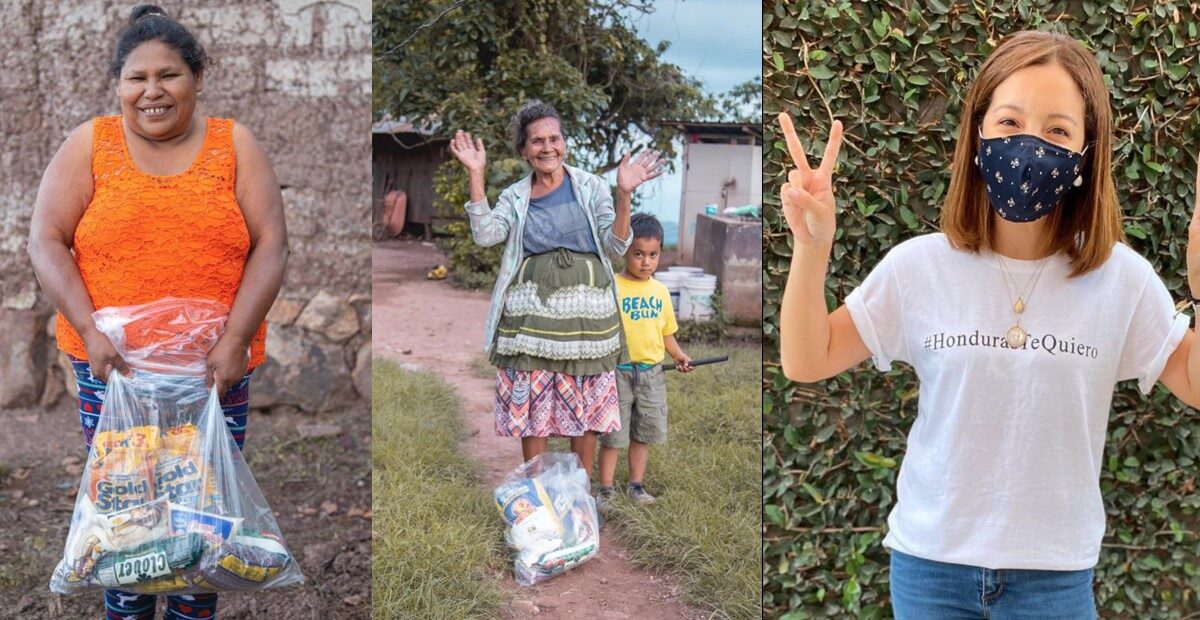 At the beginning of the pandemic, Pope Francis highlighted that "Even if we are isolated, thought and spirit can go far with the creativity of love." Francisco Galeano, a 30-year-old young man with great creativity has started a company dedicated to the production of t-shirts, with quite special designs, as well as accessories and even a coffee brand. What is more, he has also put his creativity to the service of others, reaching out to those most in need.
FRANCISCO GALEANO is a young, creative and enterprising Honduran, who is passionate about design, fashion and photography, but above all about his country: Honduras. Being fully aware of the needs generated by the high level of poverty in Latin-America, he decided to start a company different from the conventional ones and based on a social vision, that has remained active during the times of the pandemic as well. Let's start there:
Hashtag #HondurasTeQuiero (Honduras, I want you), what is this about?
Since the pandemic started and with it the confinement, we realized that it would last a long time. We knew that people would suffer a lot, because in our countries we live from day to day. Entrepreneurs suffer, that is true, but in the end it is always the poorest who are most affected. The lady who sells tortillas, or the one who sells fruit on the street. They suffer because if they don't go out to work, they won't eat.
On the third day of isolation, knowing that our shops would remain closed for good, we decided to dedicate ourselves to solidarity. We launched the #HondurasTeQuiero campaign on our website, explaining that 100% of the sales' profits of this campaign would be destined to help all those people in need: on the one hand, we would donate food so that people could stay at home, without having to go out; on the other hand, we would donate masks, because not even the hospitals were prepared for the pandemic.
#HondurasTeQuiero is a reaction of love to one's neighbour.
This is not the first or only time Galeano has been involved in these kinds of activities. Tell us more about your company and how these initiatives are born.
My brother and I are passionate about fashion, design and we are quite creative. We started a company that is dedicated to T-shirt production. But in the process, we wanted to highlight that we have always been rooted in our country, wanting to help people, to love others. Therefore, our company started with the "Lempira" project.
With the Focolare Movement we often went to the landfills to help the people who lived there, but we wanted to do something more. So, we created the design of a T-shirt with the image of Lempira (NDR: an indigenous leader and national hero of Mayan-Lenca origin, who fought against the Spanish in 1530, during the conquest period. Today the Honduran currency is called "Lempira"), an image that represents all Hondurans. With the proceeds from the sale of this product we help 200 families, and we deliver the aid four times a year. It was a boom! Other companies wanted to join through donations of money or products. Doctors also joined to form medical groups, pharmacies donated medicines and volunteers made themselves available for deliveries. The people we help are many, but almost 90% of them have one thing in common: they are single mothers who have to support their family.
All these products and services have nothing to do with what Galeano, your company, produces, do they?
Not at all, what we produce is t-shirts and a coffee brand. The importance of the company is that it serves as a bridge to reach people in need.
Without a doubt, Galeano is not a conventional company. Not only for the products it sells, but also for the engine that drives it. What is your experience through these initiatives?
I experience a boomerang in which I feel that everything we give, in the end, is multiplied. Giving and sharing was undoubtedly what made our company grow. Many people join the project and make you grow. Our philosophy has always been to help, and we live it from the relationship with our collaborators, aware that we are all the same and that we are one. Within the company, employees are happy to know that they are working on a meaningful project and one that is worth spending money on.
What is the key ingredient of your company?
The main ingredient is love. I think that if we all feel part of the same project and join forces, we are capable of many things, capable of changing the world.