Workshop
Gen Rosso's #daretocare concert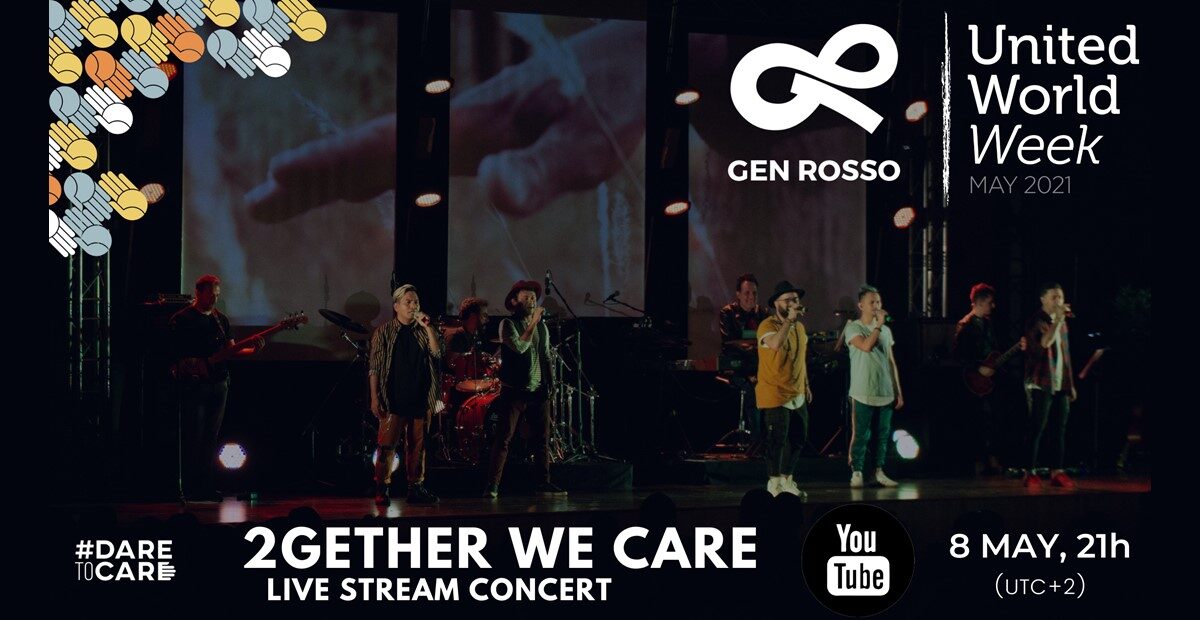 Gen Rosso will be playing an active role in United World Week 2021 with a 2Gether We Care concert on Saturday, May 8, 2021. The show will have unexpected surprises and an unprecedented behind the scenes look at one of the band's members.
Today there are 18 band members, but soon there will be twenty from 10 different countries around the world. Musicians, dancers, singers, and a range of artistic professionals at the service of a more united world. One #daretocare fan, Filipino, Raymund Estrada, who is now the group's choreographer, knows United World Week well because he has been an active part of it since he was a teenager: "Before working at Gen Rosso I took part in several editions of United World Week in my own country. Together with other young people, we became more attentive to the most vulnerable. Philippines is one of those countries that has often been hit by natural disasters, and there is much poverty.
Raymund remembers the projects he took part in Tacloban his hometown of Tacloban, helping to support a malnutrition program for children or providing recreational support for them. "Maybe they weren't great things," he explains, "but we were proud to lend a hand to anyone who needed our help. Those experiences prepared me for what I am experiencing today at Gen Rosso: the things to be done have changed, but commitment has never diminished. I 'm grateful and proud to to be on stage, because in that way I can be an instrument in helping people who are having a hard time. Recently, thanks to some donations, our streaming concerts were able to raise a sum of money in support of the Casa del niño social services center in Bolivia".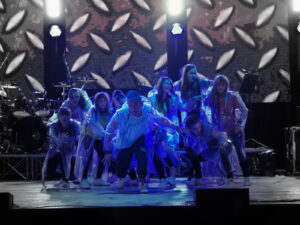 Solidarity, that gaze of care towards those who suffer, has always been part of Raymund's DNA, and now he can express it through his artistic efforts: "Thinking about others is a good reason to sing louder, imagining, for example, that with each note, a spoonful of porridge is given to a sick child who is hungry. That would already be enough, yet, I believe that our songs can be a source of happiness and food for our soul too. We really need to take care of each other, it's good for us, we need to worry about everyone".
Aware that the effects of the pandemic will be around for a long time, Gen Rosso has been taking advantage of this period to stream concerts that promote a culture of caring. Raymund continues: "This shock to our system will not stop us from loving or caring for our brothers and sisters, but will push us to go further in loving because finally, in one way or another, we will come out of this reborn and the spirit of humanity will rise higher".
Raymund's words about the human spirit rising higher are evocative. Higher is the name of a song that will be presented for the first time during the May 8th concert that Gen Rosso is preparing for one of the closing events at United World Week. 2Gether We Care and Higher and Higher highlight God's imaginative love that raises our life higher. Here is a preview of what we can expect to see and hear at the event:
"It will obviously be a live stream concert with the debut of Higher, but it will also feature many friends, dancers and musicians from around the world who have been invited to offer their talents that will be shown on large screen that will put us all on stage".
Together We Care doesn't only mean what we just said, but it also means to say that we speak for those who can't speak and cannot hear – hospitalized for Covid or for other reasons, for those who find themselves in difficult situations and can't interact with the sound or simply cannot speak. How can we show care for these people even in small things and make 2Gether truly inclusive? We have given it some thought and some of the contributions will be given in sign language, so that everyone can truly be one with us".
The #daretocare campaign will continue next year, along with Gen Rosso's commitment to ensure that beauty, art and music are an opportunity for solidarity and proximity with many people who live in difficult situations in Colombia, or at the borders of Bosnia on the Balkan route. We will have time and opportunity to tell all this too. Meanwhile, the appointment is for Saturday May 8, 2021 at approximately 21:00 on the Gen Rosso and United World Project YouTube channel.