Workshop
Global Compact on Education – Peace and Citizenship, Education for Solidarity and Encounter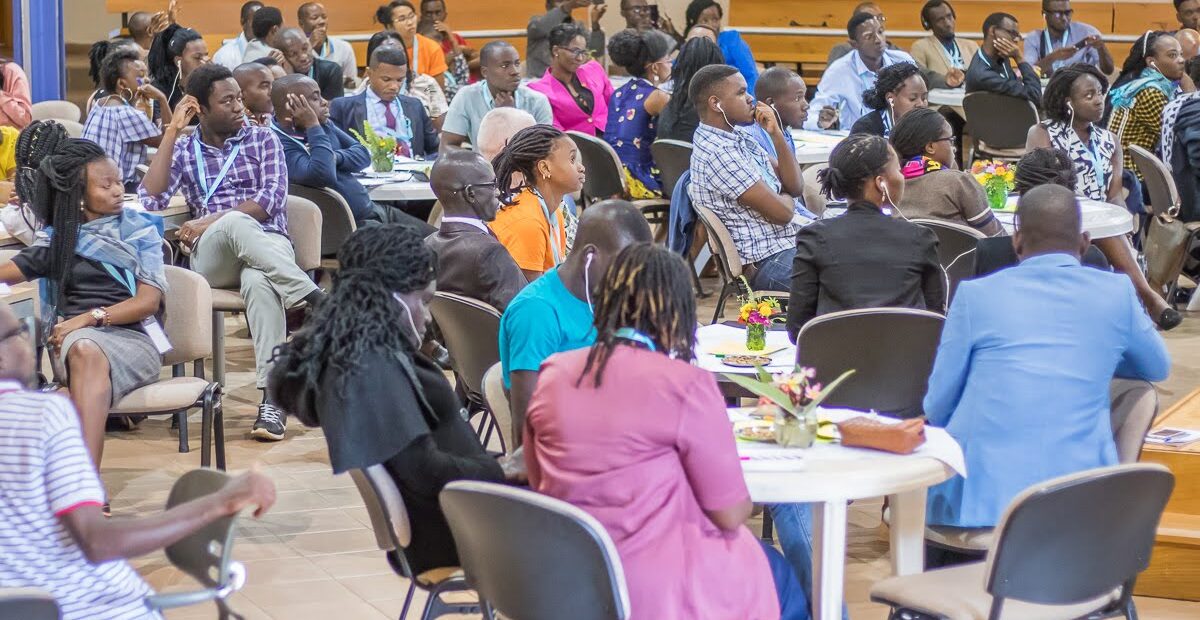 The Congregation for Catholic Education, in collaboration with the EIS School of Higher Education LUMSA University holds a webinar called "Peace and Citizenship, education for solidarity and encounter," to analyze, discuss and analyze projects that are close to the Global Compact on Education. Participants also included the New Humanity NGO with the Together for a New Africa Project.
On Monday, March 15, 2021, Justus G. Mbae from Kenya, Dr. Letizia De Torre from Italy, Adélard Kananira from Burundi, and Wanjiru Kabury from Kenya attended the "Peace and Citizenship. Education For Encounter and Solidarity" event representing Together for a New Africa Project of the New Humanity NGO. It was the second of five webinars offered by the Global Compact on Education in collaboration with LUMSA University to analyze projects and best educational practices from around the world.
Together for a New Africa
Adélard Kananira, a student, began the presentation of Together for a New Africa (T4NA), telling the story behind the project that was begun in 2014 among his colleagues at Sophia University Institute. "T4NA's mission", he explained, "is to enable young Africans to face the key challenges of their continent by promoting and developing a culture of unity suited to the African context through lived experiences, training, mentoring and networking. Our goal is to look to the past and learn from history in order to understand what is favorable and to avoid making the same mistakes again.
Wanjiru Kabury, author and promoter of T4NA, added: "The discussions, reflections, presentations and guidance given at Together for a New Africa summer schools are what I would call the right kind of education that speaks to the heart, transforms minds and inspires people to take action. What we lack is the transformation of the mind through the right kind of education. This is the awareness that has brought us together today in this conference and which has led to conversations in many seminars around the world".
T4NA participants from different countries are now actively engaged in their communities. Kabury stated: "One of our participants from Tanzania worked with girls to empower them and she also ran for parliament on one of the special seats for young people". Others attest that the program has helped them find their voice and challenged them to take on leadership roles even in times of pandemics. In fact, many of them have been at the forefront of spreading the messages of the World Health Organization, helping to raise awareness of the various guidelines and also supporting them with the procurement of masks, disinfectants, food, clothing and asylum.
Justus Mbae, representative of New Humanity in Nairobi and Vice Chancellor of the Catholic University of East Africa suggested that thanks to the work they are carrying out with T4NA it is easier to believe in the possibility of recreating Africa. "We can change, reform, transform Africa and with this change the whole world as well," he said. "We have a lot of hope, especially in our young people, because they can break with the things they have done so far and start new ones. We must encourage them to move forward, to transform the world".
Other participants in the webinar included: Vincenzo Buonomo, Rector of the Pontifical Lateran University; Flavio Lotti from Local Bodies for Peace, Prof. Franco Vaccari, founder of Rondine, Citadel of Peace; Elisabetta Murgia and Guido Barbera from Vides Internazionale, and Prof. Monica Lugato, from LUMSA University. The latter opened the webinar summarizing the aims of the event, that is, "to give visibility to the value of peace as a pivotal part of university education and academic activity, and to keep attention on the social responsibility of "university institutions for building peace".