Workshop
João Pessoa's Loja de Rua
The story of the "Loja de Rua", the street shop created to support poor and homeless people by the Youth for a united world of João Pessoa, in Brazil.
João Pessoa is a city that is neither too big nor too small, considering the average Brazilian city. Nature here is lushious, with plenty of green areas, inland woods and forests and 40 km of beaches that any tour guide would readily describe as "dreamlike". Founded in 1585, it is considered Brazil's third oldest city; but perhaps its hallmark is that the sun here rises very early in the morning, earlier than anywhere else in the American continent. Ponta do Seixas, the Easternmost point in the entire American continent, is within João Pessoa's city limits.
Even in this quintessentially Brazilian Finis Terrae, several Youth for a United World live. We "met" with one of them, Matheus Chaves de Queiroga, a lawyer by profession, through a Skype call. We heard about a very interesting initiative to support poor and homeless people in the "Loja de Rua", which literally means "street store".
Matheus explains: «The idea came up during a meeting … We started thinking about what we could do for our neediest and most vulnerable citizens. During our discussions, many ideas came up, but we were particularly fascinated by a South African project called "The Street Store", a temporary and free store, out in the open, for homeless people. This is how the first "Loja de Rua" came about, which took place on 25 March 2017, from morning until evening».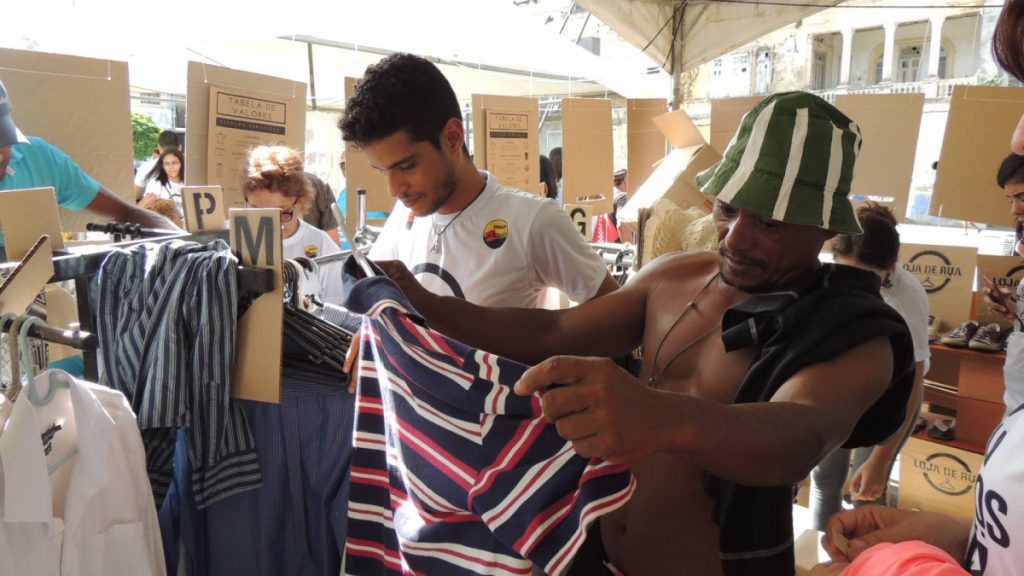 That day, the Ponto De Cem Réis, one of the city's central squares, looked like a giant bazar where, thanks to the help of several local volunteer associations, in addition to clothing, homeless people could find food, legal assistance, free haircuts, etc.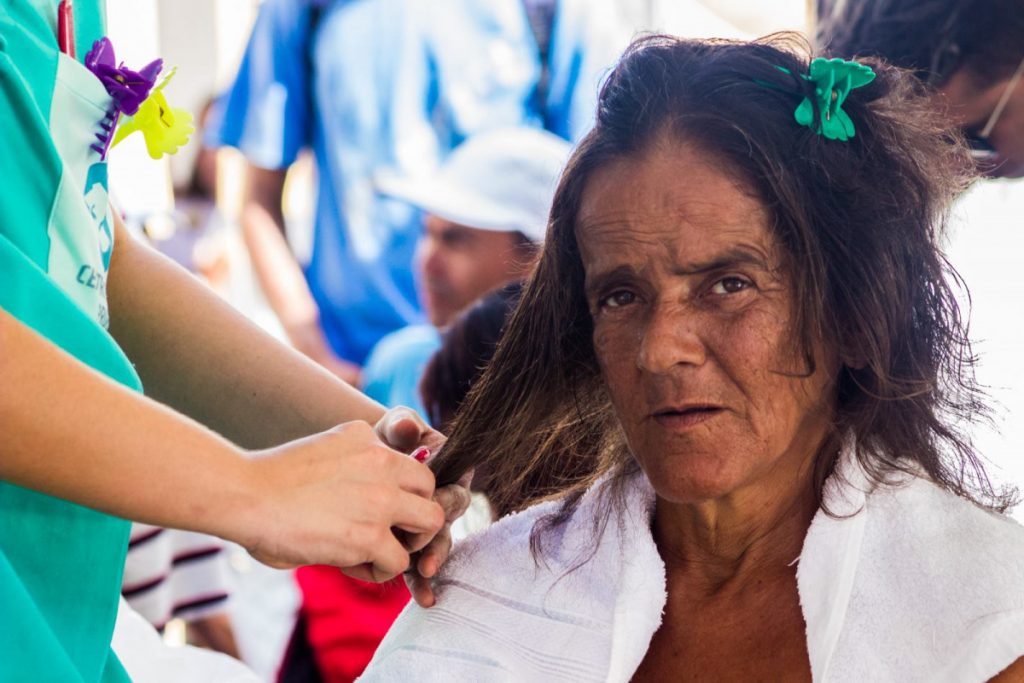 Matheus tells us that the preparations had been long and difficult. Everything started by collecting used clothes, using cardboard boxes that had been scattered throughout the city. Then they separated the clothes that were still in good shape from the ones that were too worn out, and divided them by size and type, even creating a specific section for shoes…
«We have seen great generosity and lots of donations!» Matheus recalls «And the "media" impact on our city was quite powerful. But we immediately realized that we could not do everything on our own, so we reached out to friends, strangers, young people and older folks»
On March 25 there were about 120 volunteer workers in the square, between shop assistants, photographers and people who took care of greeting visitors and other services.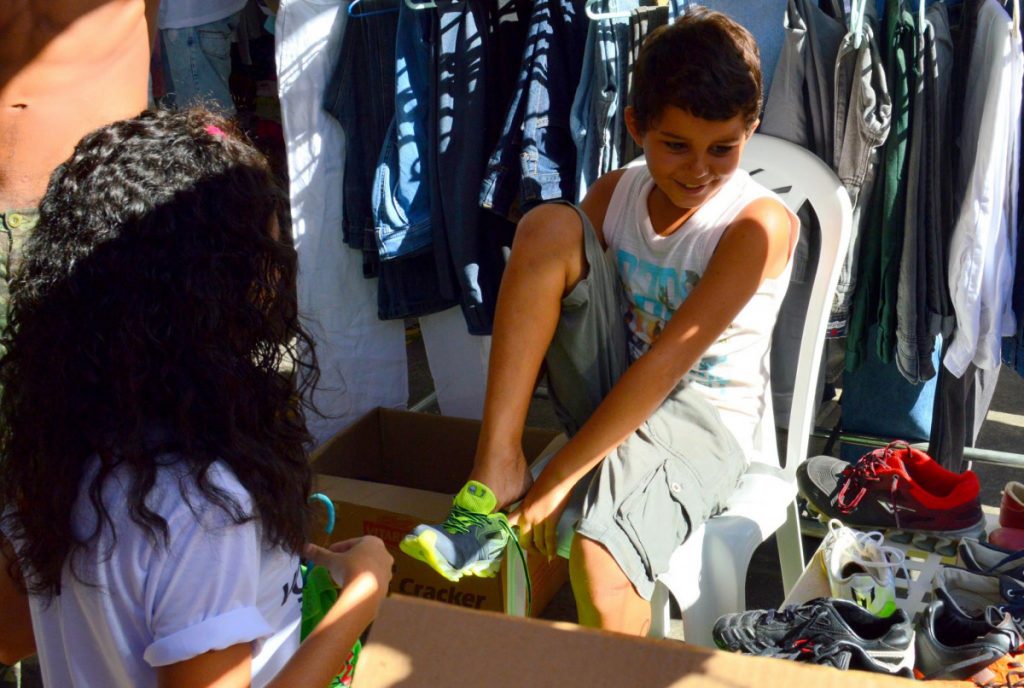 «With some of them, we were able to build a great relationship during the preparation of the event» Matheus comments «but the most beautiful relationships were the ones we built with the people living on the streets. Whenever we meet them, they say how and hug us, remembering the day when we gave them the possibility to choose, which is a form of dignity!».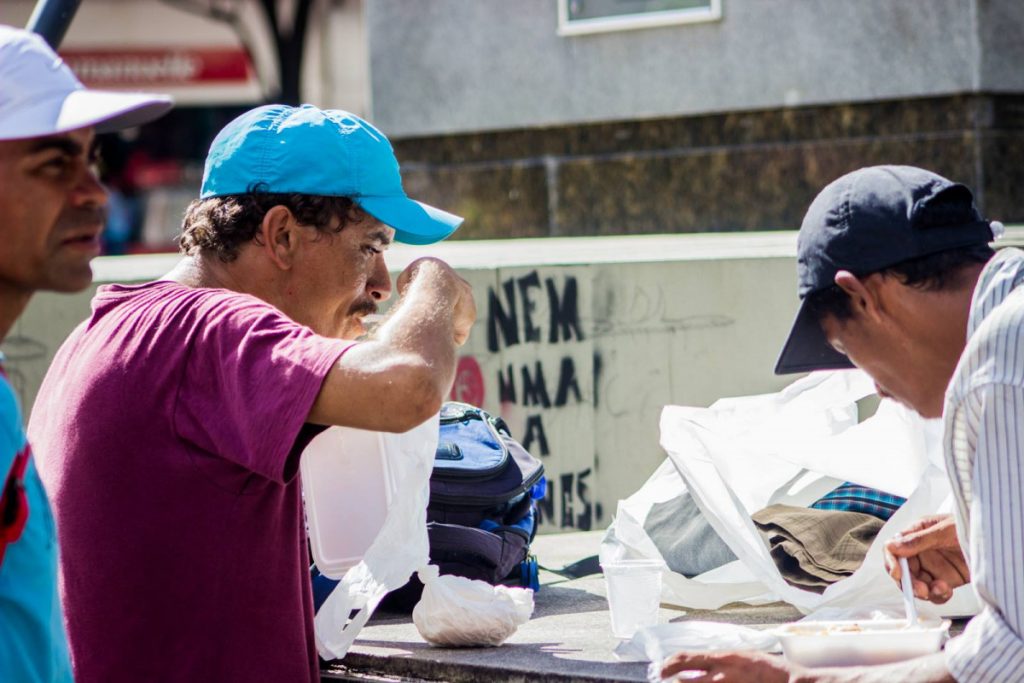 Struck by the Loja del Rua effect, João Pessoa's Youth for a United World decided to continue this experience in a diffferent way, by establishing a free, temporary and travelling store: the "Travelling Loja de Rua", which takes place twice a month, one in the downtown area and the other one by the beach.
«This activity was developed together with "Banho da Misericórdia"», Matheus explains, «a social initiative that gives homeless people the possibility to take a hot shower and get food. We support them by helping them pick the clothes they want to wear and what they really need».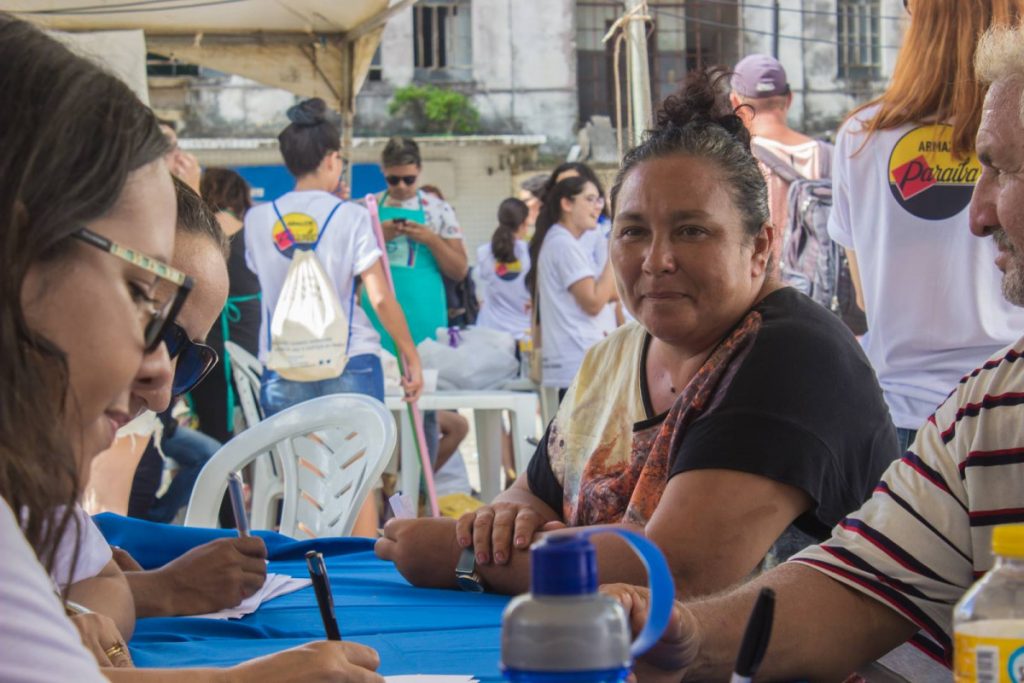 In a nutshell, the "Travelling Loja de Rua" pursues the same goals as the event held in March 2017: give poor people dignity and opportunities to choose; raise media awareness regarding the living conditions of homeless people and, as Matheus is eager to emphasize: «To us, this has an additional value: shaping new human beings. Through the culture of encounter, we can promote a different mindset. Because it is only by realizing the needs of people living on the streets that we can lose our biases and our outlook on things, while we share theirs».
In the next few days, the "World Day of the Poor" – established by Pope Francis at the end of the Year of Mercy, on November 20, 2016 – will be celebrated: how is the Travelling Roja de Rua getting ready for this event?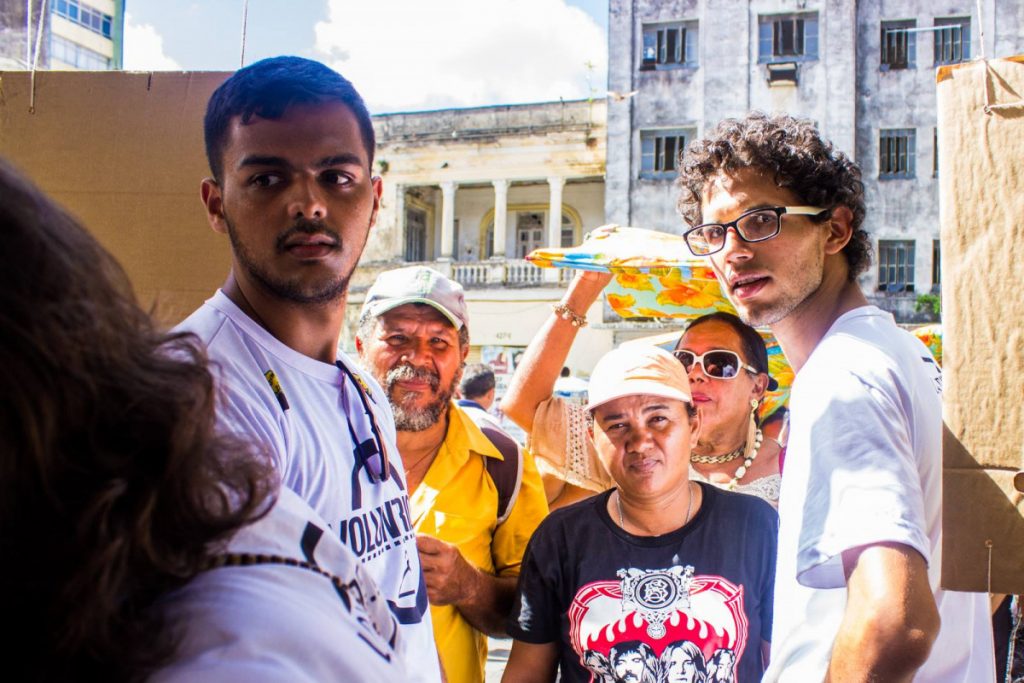 «This year, we will take part in an event sponsored by the local Diocese, that involves several local initiatives that take care of the poor. We will celebrate it on December 16. We believe that if we deal with reality and try to establish friendships with the needy, we are also growing in the relationships we have with each other and, in a small way, we contribute to spreading the culture of brotherhood».