Workshop
José Luis: beyond the pain, serving in the crisis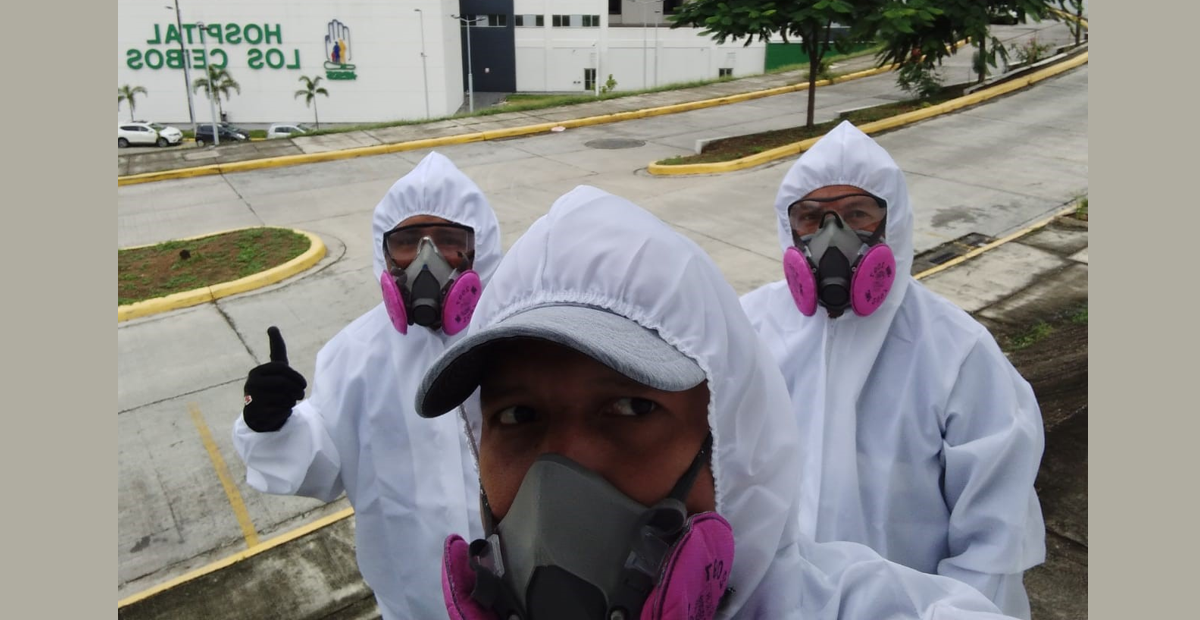 A #PillsOfHope special for you, from Ecuador. Introducing José Luis Patiño, an electrical engineer in Santiago di Guayaquil. It's a story of humanity, service, civil duty, family, caring, loving and a lot of faith. A story to convey hope in the midst of tragedy.
Ecuador, at time of writing, is fourth in South America (after Brazil, Peru and Chile) for the spread of Covid-19. Official figures cite 37.355 cases, of whom 3.203 have died, but local sources claim the real numbers are much higher. The permanent Commission for the Defence of Human Rights in Guayaquil has appealed to the government to declare it a "humanitarian" not a "health" crisis, as bodies of the dead are being abandoned on the streets. José Luis is working as an engineer in this context in Guayaquil, on the Pacific coast. It's Ecuardor's largest city, with over 3,700,000 inhabitants.
«I'm José Luis Patiño and I live in Guayaquil. I'm an electrical engineer, heading a team of 8 electricians and a maintenance engineer. Throughout this period, our work – 24 hours a day, 7 days a week – is the maintenance of the electrical system at Guayaquil's biggest hospital "Los Ceibos"» he writes.
«Apart from keeping all the essential equipment functioning at 100%, we're also being asked to work at setting up marquees used to increase patient capacity, and to install refrigerated containers as temporary mortuaries. And to do all this in a highly contagious environment. It's been a very strong experience both for me and my whole team! I've tried to encourage my workers and, above all, to protect them with all the protective health equipment necessary».
At the same time as this stressful situation is going on at work, José Luis is facing a personal family tragedy. «Before the pandemic arrived, my father had already been ill for a few weeks with severe gastro-enteritis. His condition continued to deteriorate as the days went on. But we couldn't find a doctor who was prepared to treat him, unless he had the Covid-19 test to prove he was negative. This was impossible because we couldn't get him to the testing centre where we would have had to wait hours on end for the test».
In the meantime, his father's condition got progressively worse. «My brothers and I decided to transfer him to the hospital where I work, "Los Ceibos". Thanks to my contacts with some of the doctors and nursing staff there, we managed to get him admitted into the emergency department, which was designated for Covid cases only. Before leaving home, a priest came to give him the sacrament of the sick. I travelled with my father in the ambulance, and on our way to the hospital he assured me he understood perfectly what was happening to him, that I mustn't be anxious because he was fine and was at peace with God».
José Luis entrusted his father in the hands of his friend, a doctor in the emergency ward. «Three days later, on Holy Saturday, my father left for heaven. I suffered so much because I had not been able to be beside him, physically. However I felt it was a sign of the love of God that he had been cared for in hospital. I lived the Sunday of the Resurrection with the conviction that my Dad was alive with the Risen Jesus.
I went to collect him from the morgue. I had the grace to see the hand of God and His infinite love in everything. Because, even as the whole system was collapsing, I was able to do all that had to be done, calmly. I buried him that same afternoon, alone, because no-one else was allowed at the cemetery. I'll never forget that day. I experienced so strongly in my soul that God loves me immensely. This is what pushes me to continue serving, even more than before, in this crisis, believing that with God we will win through».