Workshop
Looking at the bright side of the worst year ever
We know this year was hard, "the worst year ever", said Time magazine. However, many good things have happened this year as well, we just have to look harder. Sometimes it is easier to fill newspapers and social media with things that have a negative impact, that's why during December we wanted to show a count of 10 good things that happened this year and that have made it special and that will, probably, make you hate it a little less… Let's start!
1. 2020 has been the fastest growing year for renewable energy in history. A report from the International Energy Agency concluded that green energy is on track to surpass coal as the largest energy source by 2025.
2. A team of scientists in the United States created a new plastic-eating super enzyme called PETase, developed from a plastic-consuming insect found in a waste dump in Japan in 2016. The enzyme is capable of breaking down the most common thermoplastic – than normally takes hundreds of years – in a matter of days.
3. Africa was declared free of wild polio. Twenty-five years ago thousands of children in Africa were paralyzed by the virus. Polio usually affects children under five, sometimes leading to irreversible paralysis. Death can occur when breathing muscles are affected. Now, Africa has been declared free from wild polio by the independent body, the Africa Regional Certification Commission.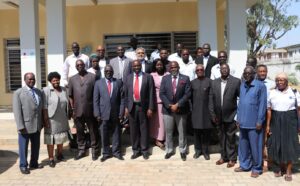 4. No country has yet achieved gender equality but there are clear pockets of progress. The United Nations' World's Women 2020 report, published in October, found women's representation in parliament has more than doubled globally, reaching 25% of parliamentary seats in 2020. There are now 20 countries with a woman head of state or government, up from 12 in 1995. Health outcomes for women have also improved in some key areas, particularly child birth.
Source: @worldeconomicforum
5. The news cycle of 2020 has been dominated by fear, grief, and stress. But it doesn't mean good things haven't happened! Within Google searches, what was most searched for to donate was blood, plasma and personal protective equipment for health personnel who care for patients with #covid-19. Source: @redaccioncomar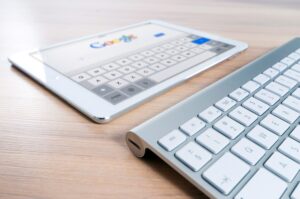 6. Throughout 2020, there have been many moments of beauty, love, and joy. One of them was this year's #nobelpeaceprize: the @worldfoodprogrammewon the 2020 Nobel Peace Prize. The program helped approximately 100 million people in 88 countries who are victims of acute food insecurity and hunger. The prize recognized the World Food Programme's efforts to combat hunger, improve conditions for peace in conflict-affected areas and help prevent the use of hunger as a weapon of war and conflict. Source: @worldeconomicforum
7. Up to 48 bird and mammal species have been saved from extinction by international conservation efforts since 1993, it was announced in September. Source: @TheGuardian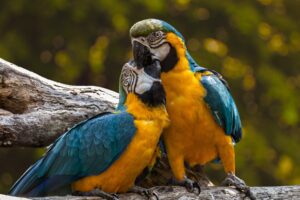 8. Deaths caused by terrorism fell for the fifth consecutive year. The Global Terrorism Index reported that deaths from terrorism fell for the fifth consecutive year in 2020. The number of deaths caused by terrorism has now decreased by 59 per cent since 2014, to 13,826. Researchers also found that the terrorism situation had improved in 103 countries – the highest number of nations to record a year-on-year improvement since the index began. Terrorism remains a significant and serious threat in many countries, but the news was cautiously welcomed as a positive development. The largest decreases in deaths were in Afghanistan and Nigeria.
9. The Great Barrier Reef made a great recovery. When an Australian ecotourism company was no longer able to take visiting divers to the Great Barrier Reef, their team decided that there was valuable work to be done during the quarantine. Passions of Paradise employees worked with a marine biologist to plant coral reefs in their area. The employees planted thousands of new pieces of coral as part of a collaboration between researchers and tourism professionals that began in 2019. Months later, parts of the massive reef look much healthier.
10. The Coronavirus vaccine became the fastest vaccine to be ever developed. The emergence of Covid-19 has led to loss and heartbreak all over the world, but it also prompted a wave of unprecedented global collaboration. Within the space of a year, several vaccines have not only been developed, but authorized for use, and have begun to be administered. As one scientist put it: "In the last 11 months, probably 10 years' work has been done".
Francis Collins, the director of the US National Institutes of Health, the largest funder of biomedical research in the world told the Guardian it has been a phenomenal effort. "I have never seen anything like this," he said. "It has been all hands-on deck".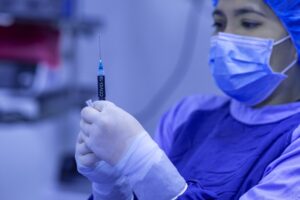 We know these news don't change the fact that this year has been really painful and difficult and we don't ignore that… we just wanted to find and highlight something positive in the midst of all the hardship.
We hope it helps you focus on something positive and also it reaffirms the facts that, whatever anyone does to change the world -however small or big-, it has an impact, it might change someone's day or someone's life!
Thank you for being with us during 2020 and we wish you the best for the year coming! And, like Gandhi used to say, let us all "be the change we want to see in the world!"