Workshop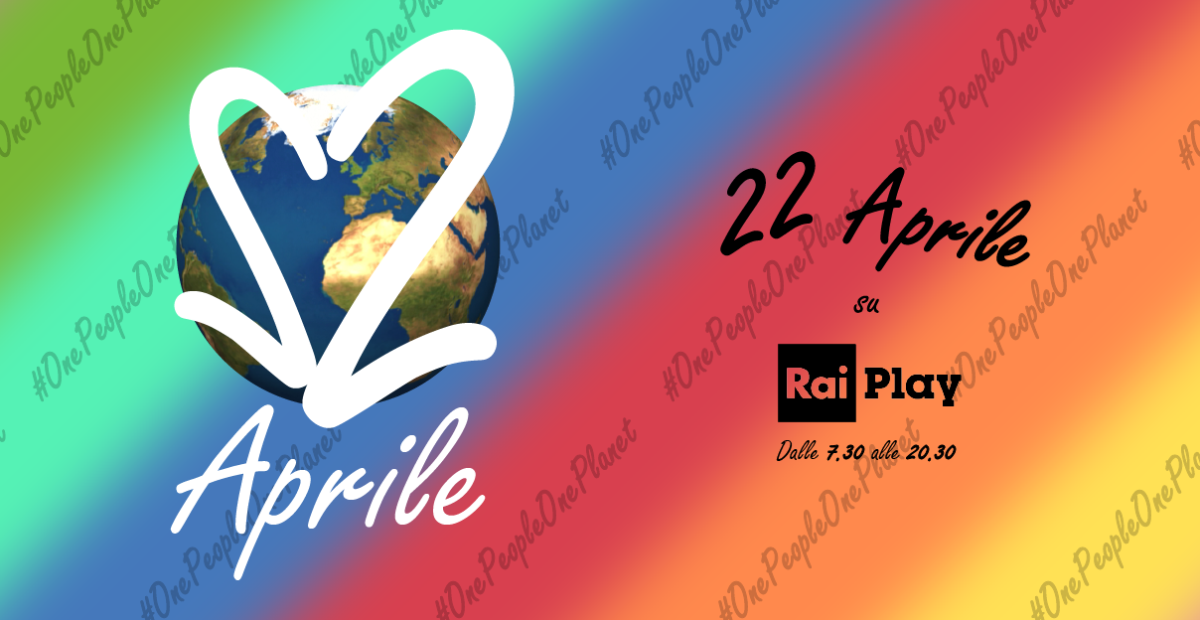 By Lorena Locascio
There are ten days to go until the 51st World Earth Day. In Italy we are working on the great #OnePeopleOnePlanet Marathon which will be broadcast by Raiplay next April 22 from 7.30 to 20.30. We hear about it with Pierluigi Sassi, president of Earth Day Italia.
Pierluigi Sassi, can you tell us roughly what will happen this year in this second online edition of #OnePeopleOnePlanet?
"Last year, we were just as surprised as everyone else by the Covid virus. We had to interrupt the 50th Earth Day celebrations and were really shocked. As we watched Pope Francis in that tragically empty St. Peter's Square[1] in which he highlighted all the values ​​that we had been trying to put forward for fifty years, we found courage to attempt a multimedia marathon, together with Rai which gave us more confidence. It went very well and this year a second edition is looming, which will probably be the permanent model.
We really do hope to return to physical gatherings, because there is no substitute  for human interaction, the beauty of a park, the game, the sport, and so on. However, being able to do both would also enable us to reach millions and millions of people. So, we do it this year with this strong conviction and  determination that if we do it well, perhaps tomorrow we'll have just one more weapon to help accelerate processes of sustainable development.
So what new ingredients will we add to the 2021 blend? The first one, I'd say, is young people because for the first time the United Nations is calling on young people to be present at the next Climate Change Conference[2]. You have to keep in mind that we are at the 26th Climate Change Conference, since the first great Summit in Rio de Janeiro in 1992 where the urgency to do something for the earth was recognized. Since then the greats of the earth have achieved practically nothing, the data has continued to deteriorate, and we have not kept our promises. There was an historic agreement in Paris in 2015 (which is why we also talked about a Village For the Earth at Villa Borghese[3]). But CO2 emissions have continued to increase, global warming has continued to increase . . .
So, bringing young people to the table, who have finally lifted their heads and begun to express their demands not only as the generation that will have to inherit this planet, but also as people who can make the change because it is on them now – is a historic event. The youth Conference of Parties (COP) is a historic event and we will work so that young people can succeed at it and so that adults can begin to tremble a bit.
The other commitment is to pursue the 17 objectives of the 2030 UN Agenda for the sustainable development, another great result of 2015 and another great disappointment from the United Nations that puncutally fails to achieve these goals. In this sense, the seventeenth goal, the one that speaks of partnership, undercores the importance of coming together in order to find the strength and energy that necessary for achieving the other 16 goals. We thought that by creating bridges towards 2030, creating international connections that can represent in a small way some elements of acceleration we will have many points on the five continents that can tell wonderful stories of people who are committed in all corners of the world. But the point is that we come to realize that unity is strength. If we put our forces together, then there will be a forest that grows and perhaps makes a little less noise when a tree falls,  but it will certainly the cound of that one tree that might make the difference.
The third commitment is to pursue innovation in sustainable development, what is called innovability. We are convinced that the economy has to change from the inside in order to stop from being predatory, and we can no longer hope that a manager, who is used to having an eye on what happens with the stocks when he makes a decision, will change his way of doing things just because there is the problem of sustainability. I've been trying for many years, but it doesn't happen, it just doesn't happen. Innovation, on the other hand, is where the entrepreneur is standing in front of a blank page not only to describe his business model, but also the rules of the game. And he or she is much more sensitive in this moment to the issue of sustainability; therefore, innovation is the great challenge of the future. So we must all be aware that our choices in favor of innovation design our future and must be drawn in the direction of sustainable development. These are the three big messages, then, of course, there will be many other ingredients because 13 hours of live broadcast, I assure you, can be very rich with content."
What are the prospects for the future, especially with regard to raising awareness about environmental issues at a time when these issues seem to be so urgent?
"I'd like to point out to everyone that we don't have a hundred possibilities in front of us to reverse the trend. We have very few and this is a decade – the one towards 2030 – which will go down in history for better or for worse: We will either be remembered as the generation that lost the forfeited the last chance or we will be remembered us as the ones who saved the planet by taking it back by the hair. These are the two chances that have to be taken in a short time span, 10 years of which have already passed for at least one of them. Guys, look around and take advantage of every chance you get to make a difference, because there won't be many chances and there probably won't even be enough.
In addition, there are choices that affect each of us and can make a difference. This is something that hardly enters into the collective imagination of the culture; almost everyone blames someone else: 'But can I do?', 'I can't use this plastic bag? But what could happen?' It's not really like that. It is true that there is a perverse economic system that makes the difference, but it is also true that that the macro economic system depends on us. I offer one of the many examples that I could give: we could talk about voting with the wallet, we could talk about changing lifestyles, we could talk about many and beautiful stories in which many changes were brought about, but the truth is that there are sectors where this is much more evident. For example, on the subject of innovation we are at a historical moment, in a fourth industrial revolution, the famous 'Industry 4.0' where innovations are digital and therefore spread and arrive at such a speed and with such pressure that we are no longer even able to define the future.
In reality, innovation defines our future. Ever since we accepted the Internet (Hurrah for the internet!), we accepted epochal change. Who decided? Nobody. It was a process that was then transformed into a thousand faster and faster processes that didn't leave time for thought. The internet has completely overturned our lives, today Facebook's Zuckerberg beats money, there are banks that follow him because he decides financial policies. The world is changing and no one can do anything anymore.
We think we are aware of all this when we understand that our choices have an impact on the future and have a great impact on our lifestyle, and that is the moment that makes the difference. If we become sensitive to this, the world will probably start move in the right direction. Then, may nature burst forth, may nature help us. Of this I am very confident even though objectively the irreversibility of climate change is there for all to see. But the saying is also true that God helps those who help themselves. If we manage to make a difference, I'm convinced that we will not be lacking in help to save the planet.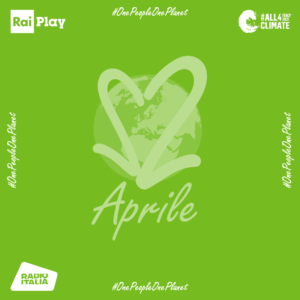 [1]Pope Francntris's extraordinary urbi et orbi blessing to the city and to the world, Saint Peter's Square, March 27, 2020.
[2] International Conference on Climate Change, COP 26, Glasgow, UK, November 9 – 20, 2021.
[3] Event held in Villa Borghesi, Rome, Italy, from 2016 – 2019, which was the result of collaboration between Earth Day Italy and the Focolare Movement, and in partnership with other associations.