Workshop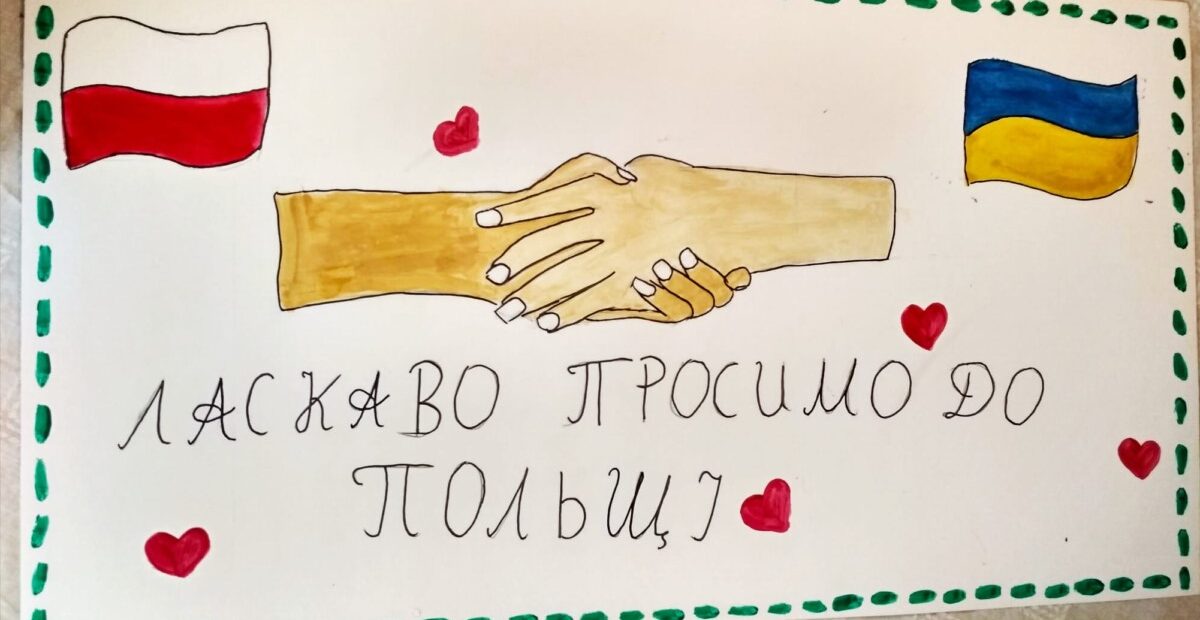 More than 2 million refugees from Ukraine have crossed the borders into neighbouring countries since the beginning of the war. More than 1,200,000 of them have been welcomed in Poland. They are mainly women and children from every part of the country. Katarzyna Wasiutynska, a Polish focolarina, tells us about some of the welcome and solidarity initiatives put in place by the people of the Focolare Movement in Poland.
They wait up to 60 hours, queuing on the road, in the winter cold, before they manage to cross the border. They are mainly Ukrainians but, according to the Polish press agency PAP, there are also citizens of: Poland, Uzbekistan, Belarus, India, Nigeria, Algeria, Morocco, Afghanistan, Pakistan, USA and Russia. They are mostly women and children. While many of the men decide to stay in Ukraine, to fight.
"They are welcomed in the facilities of the State and of the Church, and many in private homes", says Katarzyna Wasiutynska, a Polish focolarina whom we contacted by phone. "There is a moving wave of solidarity. In almost all schools, parishes, workplaces, goods and money are being collected to help those who arrive and those who remain in the country".
Even the little town of the local Focolare Movement, Mariapolis Fiore, located 120 km from Lublin, has opened its doors to some families. "Right now there are 16 people (6 women, 2 men, 8 children and boys aged 5 to 16)," explains Katarzyna. "At the request of the municipality, another house in the little town has also been made available to take in children and young people from an orphanage (about 25 people). In a nearby centre, 46 people have arrived, including 36 children and young people, whom we want to help by organising games and leisure activities. In Katowice, an apartment next to the focolare, normally used by the community, was made available. These are the first steps… more will follow!"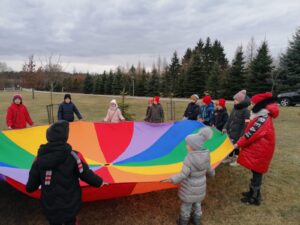 Katarzyna says that, at the same time, the Fiore Association, an NGO that supports the activities of the Focolare Movement in Poland, has set up an emergency account, especially to help those who have already arrived and are being hosted in private homes. People involved in the Economy of Communion project also took action by joining the campaign promoted by the Focolare Movement's Emergency Committee through the NGOs Azione per un Mondo Unito (AMU) and Azione per Famiglie Nuove (AFN).
Then there is the spontaneous solidarity that comes from the friendships forged over time with Ukrainians.
Kacper is from Warsaw. For several years, he has been a volunteer at the Jesuit Social Centre "In Action". The group of volunteers is coordinated by a nun of the Angels (Congregation of the Sisters of the Angels), who is also a catechist at the St. Stanisław Kostka Scientific High School for foreign students, where young people with Polish roots from many neighboring republics study. Here, Kacper teaches chemistry as part of their extracurricular activities. In 2019, among the alumni is Denis, from Ukraine, who is preparing for his high school graduation and medical school. Today he is on the front lines fighting. Kacper has searched and found his contacts and now calls him every day to support him… It's the only way he can stay close to him.
Szymon is a policeman in Wroclaw and in the last few days he has offered to go to work on the border with Ukraine. He says the situation there is calm. He is surprised by the warm welcome and the cooperation. Although, he confides, seeing all those people arriving makes his heart clench.
Zbyszek and Asia are married and have eight children who are now grown up. They live in Pniewy, near Poznan, in the west of Poland. For years they have been friends with a Ukrainian couple who live in their town. When the war broke out, they immediately set to work. In their parish, they organised an ecumenical prayer for peace attended by Catholics, Evangelicals, Orthodox, Greek and Roman Catholics. Also Ukrainians working in local companies. They have made their own apartment available to the refugees. They add: "We are impressed by the generosity of the people. Here, there are many young people who travel to the border to help transport the refugees". When their Ukrainian friend heard that there was a shortage of medicines for the soldiers in her hometown, she organised a collection: in 3-4 hours they filled up 13 cartons of medicines which they were able to take straight away on a truck leaving for Ukraine.