Workshop
Prima Luce: fabrics and colours for a united world
'Brighten up your life', says the message that greets visitors to Kyoko Yoshida's website. The young Japanese stylist is the creator of  Prima Luce  (i.e. 'First Light' in Italian), a small business selling handmade scarves that catch the eye with their lively colours and bold patterns. The fabrics they are made from tell the story of a distant land and of a personal journey that started with a question…
"Ever since I was very young, I've always wondered why Japan is so rich while other countries are so poor.", says Kyoko. Raised in a Buddhist family, she was always very aware of the poverty around her and, in time, her desire to do something to help people in need grew stronger and stronger. "I studied fashion at university, and I wondered if there was a way I could put my talent at the service of the needy. The industry I was preparing to work in catered to the rich, and that felt like a contradiction to me", she explains. Hence the very unconventional choice she made after graduation: to spend ten months working in an orphanage and a social centre in the Philippines. From there, the fashion world couldn't have seemed more distant. "By the time I came back to Tokyo, I had lost all interest in fashion. I looked for another job, but I soon realised that what I was actually looking for was something deeper and more meaningful for my life".
Her quest brought her to Italy first, where she spent some time learning about the spirituality of the Focolare Movement, of which she had become a member. There, she found out about the Economy of Communion project, and felt immediately captivated. With the project, she discovered a business style aimed at social inclusion and the fight against poverty, inspired by a culture according to which "there is more joy in giving than in receiving".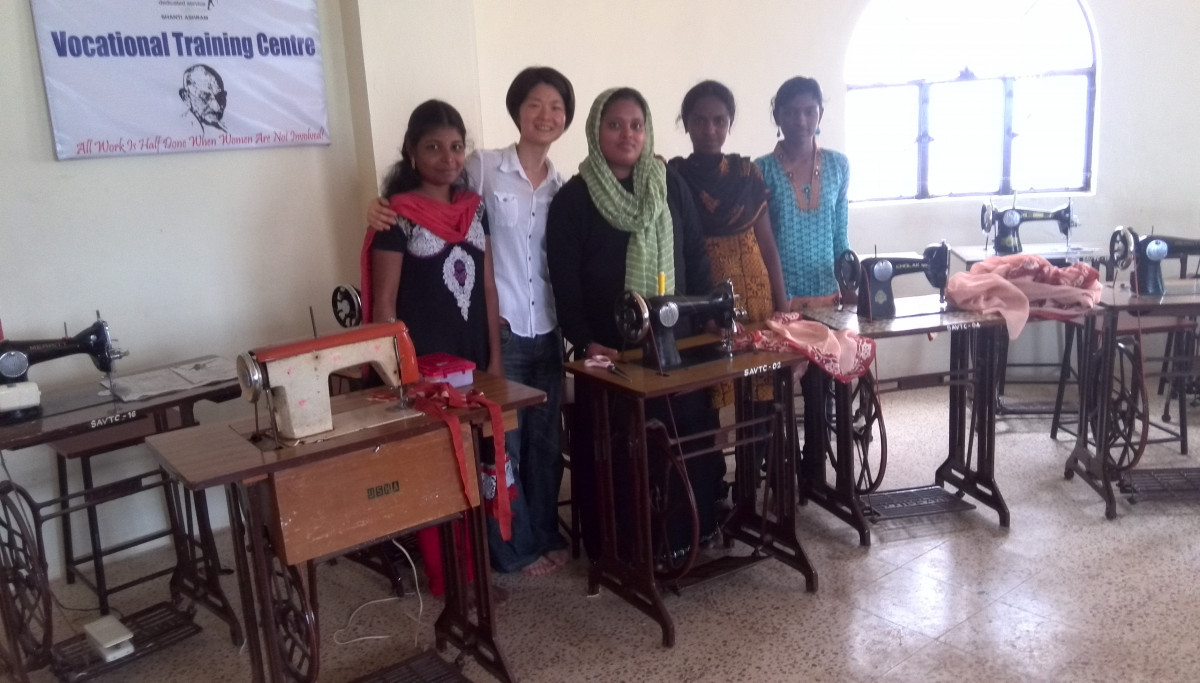 For the first time, she felt the calling to become a fashion entrepreneur. To India next, where she fell in love with the beautiful fabrics she found in a local market and decided to turn them into her products. "I was in Coimbatore to attend the United World Week (an annual event during which initiatives in favour of peace and unity are organised across the world) and do social work with Shanti Ashram, a Hindu movement whose members live according to Gandhi's teachings", she recalls. "My new Hindu friends helped me import the fabrics and, more importantly, welcomed me as if I was part of their family". Back in Japan, Kyoko started creating her first scarves out of those pieces of material traditionally used for saris and kurtis and, in January 2016, she officially launched Prima Luce. Little by little, the company started to make itself known through a website, then a shop selling the scarves in Kamakura and the opportunity to take part in temporary sales during events across Japan.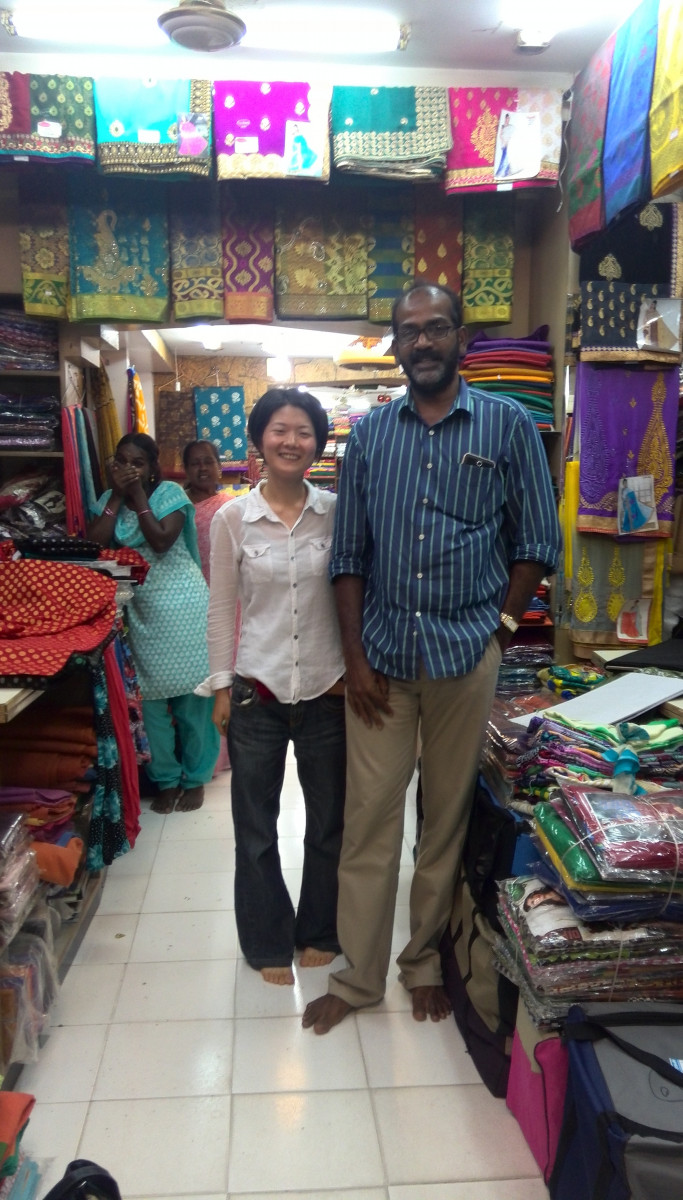 "Through my scarves, I want to show people how beautiful the world is in its diversity. Certain countries are often associated with negative stereotypes which the media contribute to shape, while I would like people to learn to appreciate the beauty of every culture", she explains. The everyday accessories she creates out of exotic fabrics are a way for Kyoko's customers to experience that beauty and incorporate it into their own style. "I want my creations to highlight the beauty of the countries they come from and also the unique beauty of each person wearing them": that is Kyoko's mission. In the future, she hopes to involve more countries in her business and to expand her market across the world.
With every purchase from Prima Luce, customers contribute to a humanitarian cause, too: as an Economy of Communion business, Prima Luce gives part of its profits to two charities, Shanti Ashram (India) and AMU (Italy).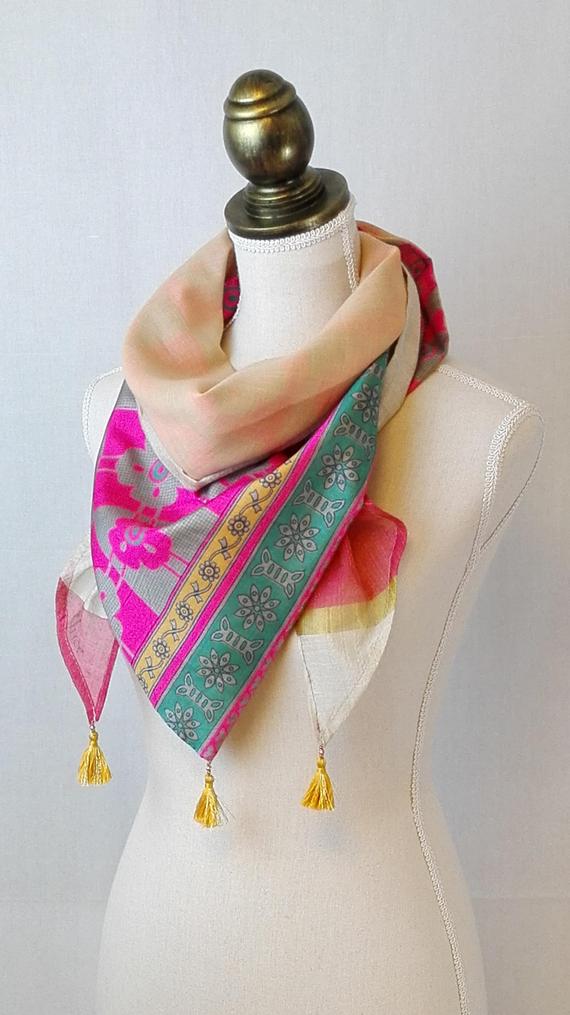 "The Economy of Communion changed my life", says Kyoko. "The experience I lived in Loppiano, Italy, had a great influence on my decision to start my own business, because I experienced firsthand that fraternity can transform the workplace" — a valuable lesson she learned from Giuliana and Giovanni, the EoC entrepreneurs who owned the café she worked at. "They had such a special way of building relationships with their customers and employees… people would sometimes come into the café just to chat or spend their break with them. I didn't know such an open and welcoming attitude was possible in the business field. I found a community in which everyone could feel at home". Giuliana and Giovanni didn't teach her accounting or management, but with them Kyoko discovered the business model she had always been searching for, and realised that there is only one rule to follow in order to excel at it: to give.
"As a Buddhist, I believe that life defies our planning and imagination, because every encounter is arranged and guided by the divine for a greater aim", says Kyoko. And her story confirms that, like a mosaic in which every tile has found its place. Her desire to help the poor, her love of fashion: two apparently irreconcilable dreams which she managed to combine through her faith and determination. Thus, Kyoko is at the same time the protagonist and a spectator of her own adventure, of which, for now, only the beginning has been written. "To me, all this is a gift from heaven: having met the EoC, having had the chance to develop my idea with my Christian brothers and with the support of my Hindu brothers…", she admits. "My hope for Prima Luce is that it becomes a bridge between people, because Buddha deploys all the necessary means to achieve a united world".