Workshop
Solidarity bricks: defending the right to housing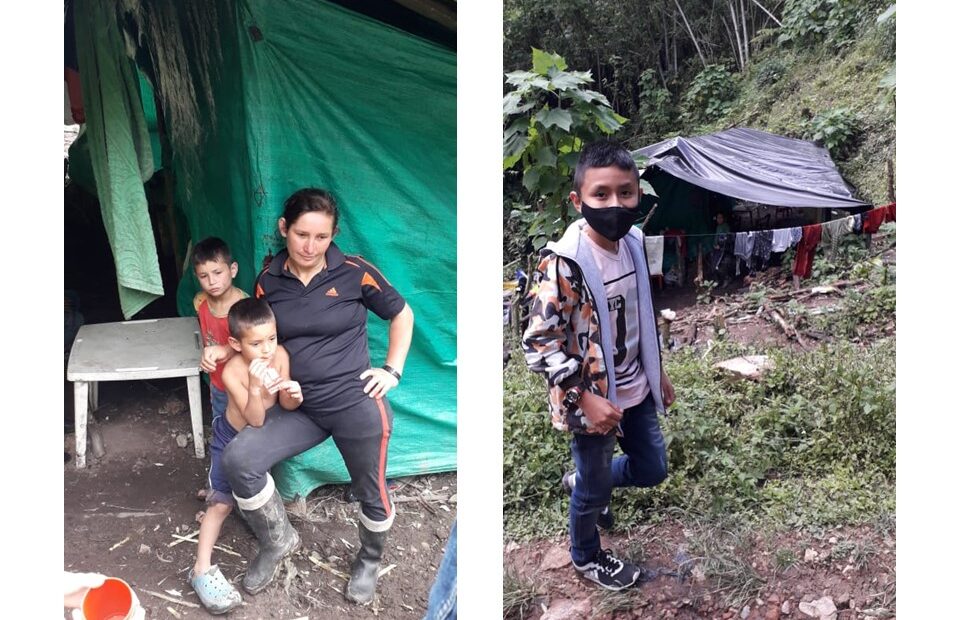 In collaboration with Gen4 International Centre
Pitalito, Columbia: a mother and her four children live in a shack built from plastic sheets. A group of children along with their parents and the community decides to help them build, brick after brick, a decent house to live in.
In occasion of the world children's right day, that is celebrated on the 20th of November, we share this story from Columbia that speaks about solidarity and co – responsibility.
Santiago is 13 years old and lives with his parents, farmers, in a municipality of South Columbia, at an altitude of a thousand meters. Some time ago, little before the Christmas period, the boy and his parents get to know a neighbor who lives with her four children. Their situation, though, is very different from that of Santiago's family: they live in, what in Columbia is known as cambuche, a shack built with big plastic sheets.
How to help this mother and her four children?
Every year Santiago's family participates in a solidarity action called "They have dislodged Jesus": this consists of offering small baby Jesus' statuettes, to remind the value of Christmas and to then collect money donations to give to those who live in difficulty. «Often the money was sent to those people who live far from here – narrates a collaborator who took part in the initiative – but this time the emergency was right under our eyes, and we wanted to do something including the families of the community, children and parents. »
Between 2020 and 2021, 3,6 million Columbians found themselves living in conditions of poverty and 2,7 million in extreme poverty conditions[1]: this is exactly the case of the family known by Santiago, and all the participants selling the statuettes are ready to help her. Together they decide to find the means to build a new house: they need to find a place, the material and the manpower to realize everything; but the budget is high, and the money earned from "They have dislodged Jesus" isn't enough.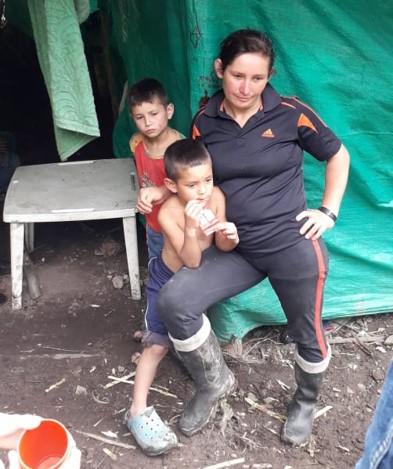 The only solution is to ask for help and in little time we activate a tight network of solidarity: one man donates a land to build the house, some authorities of the neighborhood collaborate offering some materials, some neighbors make themselves available to refine the details. One of the most consistent helps, lastly, comes from ten farmers experts in construction, who live in a close by community: they decide to take a one week leave from their jobs to dedicate themselves to building the house, free of charge. «Not working for a week, for them, means not knowing if they can reach at the end of the month: – explains another collaborator – it was an act of immense generosity».
In the span of seven days the house was ready: two bedrooms, one kitchen, one toilet and one big multiuse hall. The results of a chain of generosity that included a whole community. In the Universal Declaration of Human Rights, article 25 states, along with others, the right to a residence; and still there is still a lot to do to defend these fundamental rights. Some, in their smallest, starting from the push from the littlest, like Santiago, has started acting.