Workshop
The Earth Day in Rome and the Village for the Earth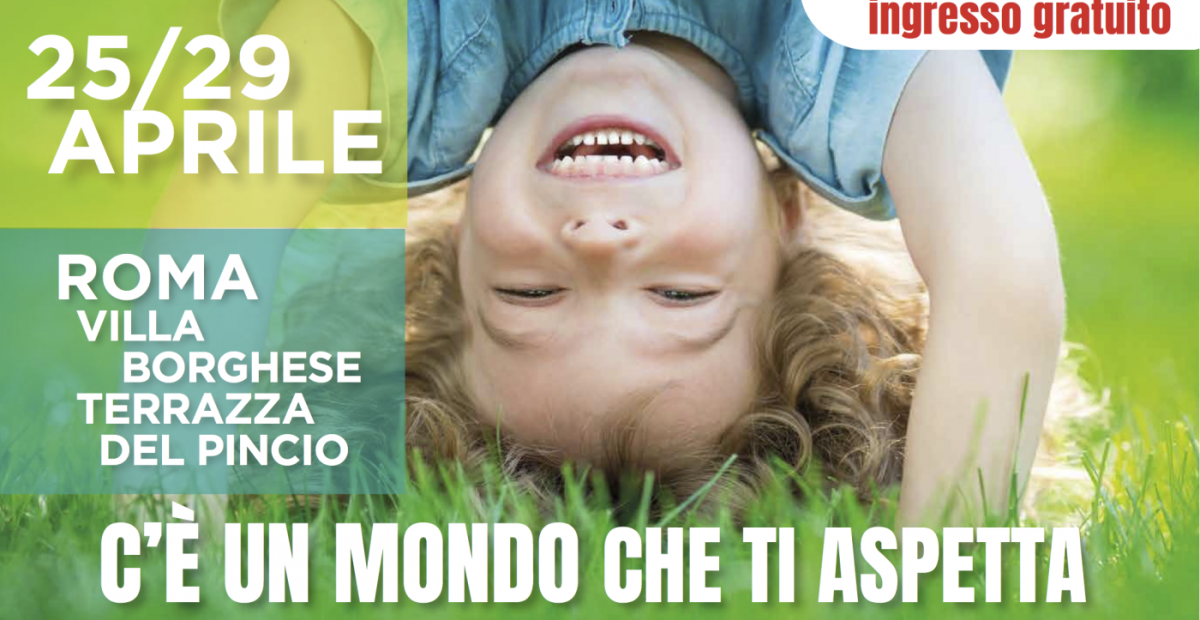 From 25 to 29 April, the 'Galoppatoio' (riding track for horses) of Villa Borghese, in Rome, will host the Village for the Earth, the most participated event in Italy for the protection of the planet.
Every year on 22 April, the United Nations World Earth Day is celebrated, an important opportunity to raise people's awareness on the protection of the planet. It mobilizes over a billion people every year in the 193 UN countries.
In Italy, they will celebrate the Earth Day with a Concert for the Earth to be held on 22 April on the Pincio Terrace in Rome and with the Village for the Earth, at the Pincio Terrace and at the Galoppatoio of Villa Borghese, from 25 to 29 April. Six full days of initiatives dedicated to the protection of the planet, with a particular focus on the UN Sustainable Development Goals: 17 'multimedia squares' will be dedicated to each of the 17 goals, with the animation of 51 young people, trained by the High School for Environment of the Catholic University of Brescia, Italy. Such 'squares' will host talks, workshops, exhibitions, and events, all proposed by the organizations participating in the event.
Both the Concert for the Earth and the Village are organized by 'Earth Day Italia' and by the Focolare Movement, together with hundreds of partner organizations, in collaboration with the Italian Ministry of Education, University, and Research and the Italian Ministry for Environment and the Protection of the Land and the Sea, with the patronage of the Italian National Commission for UNESCO.
In its past editions, the Village for the Earth has experienced moments of extraordinary intensity. For example, the surprise visit of Pope Francis in 2016 and the connection with the Crystal Palace in New York for the ratification of the historic Paris Agreement on climate, an initiative of the UN Secretary General Ban Ki Moon for the Earth Day. Last year, the event gathered 150,000 people in Villa Borghese, thanks to more than 600 events organized by about 250 partners.
The Events
On April 22, for the Earth Day, the Pincio Terrace will host the Concert for the Earth. The Italian singer-songwriter Carmen Consoli will take the stage, along with Marina Rei, Paolo Benvegnù, Mirkoeilcane, and Eva Pevarello. The concert is free. On the same day, still on the Pincio Terrace, with the project 'Street Earth 2030', some very important street artists, including Moby Dick and Maupal, will perform a live painting on the subject of the 17 Sustainable Development Goals.
In addition to the Concert for the Earth, the Village will offer an exceptional cultural program with music, dance, theater, readings, and artistic performances. On April 24, the program includes a concert of the international band "Gen Rosso". They will be coming from Jordan, where they performed several shows and workshops with Iraqi and Syrian refugees.
Furthermore, every day, a special talk show will analyze the UN Sustainable Development Goals.
For more information and the detailed program: