Workshop
Working to protect human rights
The story of Prisque Dipinda Diavovua, a young lawyer from Makala (DR Congo) using his professional expertise to protect the human rights of his people.
Prisque Dipinda Diavovua is a 25-year-old lawyer, living in Makala, an area of Kinshasa, capital of the Democratic Republic of Congo. Makala is a densely populated area of new urbanisation on the outskirts of the city. It has serious social problems of criminal gangs, trafficking, sexual assaults, as well as the exploitation of power by those engaged to protect public order. All this means there are many innocent victims who are not aware of their rights as citizens.
This ignorance permits arbitrary arrests, the unjust confiscation of goods and extortion of fake fines, loan sharks and detention in sub-human conditions to flourish.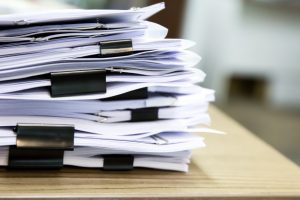 «These violations disturbed me so much that I felt personally obliged to do something about it. The most effective way to deal with this issue is to educate people who have been victims of these kinds of violations of their rights», explains Prisque, «through this action, I became president of the 'Justice and Peace Commission' in my parish, where with the help of fellow lawyers, we established a training program on human rights and offered free legal consultations».
Together with four colleagues, Prisque launched a series of initiatives: reporting violations to the appropriate political-administrative authorities; visiting prison cells annexed to police stations in order to monitor the treatment of prisoners and where possible to help them; presenting formation sessions to raise awareness among Makala residents of their rights and duties as citizens, to enable them to participate in the defence and promotion of respect for human dignity.
A range of specific programs have been delivered through the framework of the parish, covering issues such as civic education, managing conflict between different parish groups, free consultations to guide and accompany people through various legal processes, conflict resolution over land and family matters etc. From the start, this action by Prisque and his colleagues has enabled many participants of the programs to defend themselves and in turn help others deal with violations of their human rights.
Giving your life for your own people… and their right to freedom
One of the most significant results of the parish 'Justice and Peace Commission' was obtaining the release without trial, of a young man who had been unjustly imprisoned.  Taking on this case pro-bono, they were able to prove his innocence to the Public Prosecutors Office, which had been ignoring his case, leaving him languishing in jail.
«With the evidence we presented to the judge in the tribunal, we obtained a "not guilty" judgement and acquittal. With this indisputable decision, we could approach the central register of prisons to initiate the process for his actual release. And so the young man was freed», explains Prisque.
Don't give up in the face of adversity
It can be hard to stay motivated when faced with systemic police corruption which fails to protect or respect human rights. «Arbitrary and violent arrests are unfortunately all too common among Makala's police personnel, and young people form the majority of victims. To avoid becoming discouraged, I try to understand how I can be of best help in a situation of injustice. In most cases I can advise the victim on what to do in their particular circumstances», says Prisque.
In recent years, this group of professionals has assisted over 50 individuals with human rights awareness training, free legal consultations, and personal support through intervening at police stations or via telephone conversations.  In addition to all the participants of their open meetings and training sessions at the service of the whole community.