Compromisos
garantizar que nuestras acciones tengan un impacto social real colaborando y creando redes con quienes trabajan por la ecología integral. Queremos incidir en el plano político y económico pidiendo a los dirigentes que cumplan la promesa de Net Zero de llegar a acuerdos con las instituciones internacionales y nacionales para responder al clamor de la tierra y de los pobres.
Into The Label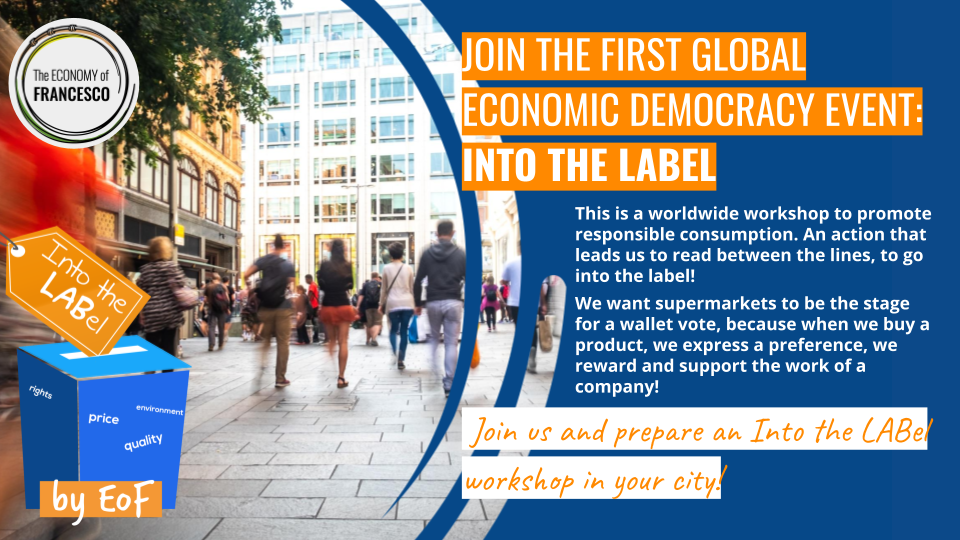 Ver
Care and COP26 with Simone Borg, Lorna Gold and Pasquale Ferrara
9 de mayo de 2021 "Simone Borg, Lorna Gold y Pasquale Ferrara nos informan sobre los aspectos clave de la COP 26 en un contexto de pandemia mundial como el de Covid 19"
COP26 | Reflexiones y compromisos
En vísperas de la COP26, una reflexión sobre lo que está en juego y cómo el compromiso personal y colectivo puede conducir al mundo hacia la sostenibilidad medioambiental. Con Lorna Gold (Movimiento Laudato Si') y Tillie Palmer (Programa Planes de Fe).