Engagements
veiller à ce que nos actions aient un réel impact social en collaborant et en travaillant en réseau avec ceux qui œuvrent pour l'écologie intégrale. Nous voulons avoir un impact au niveau politique et économique en demandant aux dirigeants de tenir la promesse de Net Zero de passer des accords avec les institutions internationales et nationales pour répondre au cri de la terre et des pauvres.
Into The Label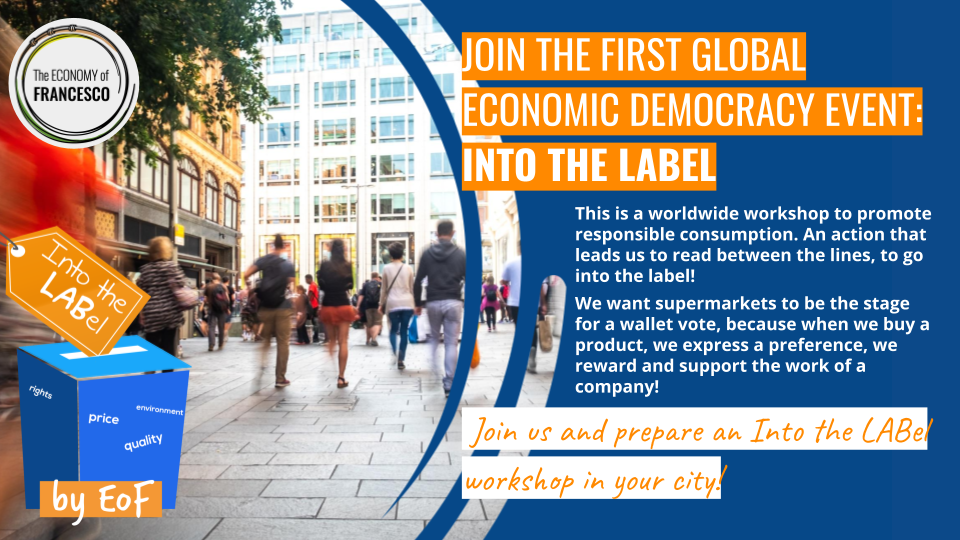 Voir
Care and COP26 with Simone Borg, Lorna Gold and Pasquale Ferrara
9 mai 2021 "Simone Borg, Lorna Gold et Pasquale Ferrara nous informent sur les aspects clés de la COP 26 dans un contexte de pandémie mondiale telle que la Covid 19".