Some keys to reading the encyclical "Brothers and Sisters All"
9 October 2020 | Italy (streaming) | 19:00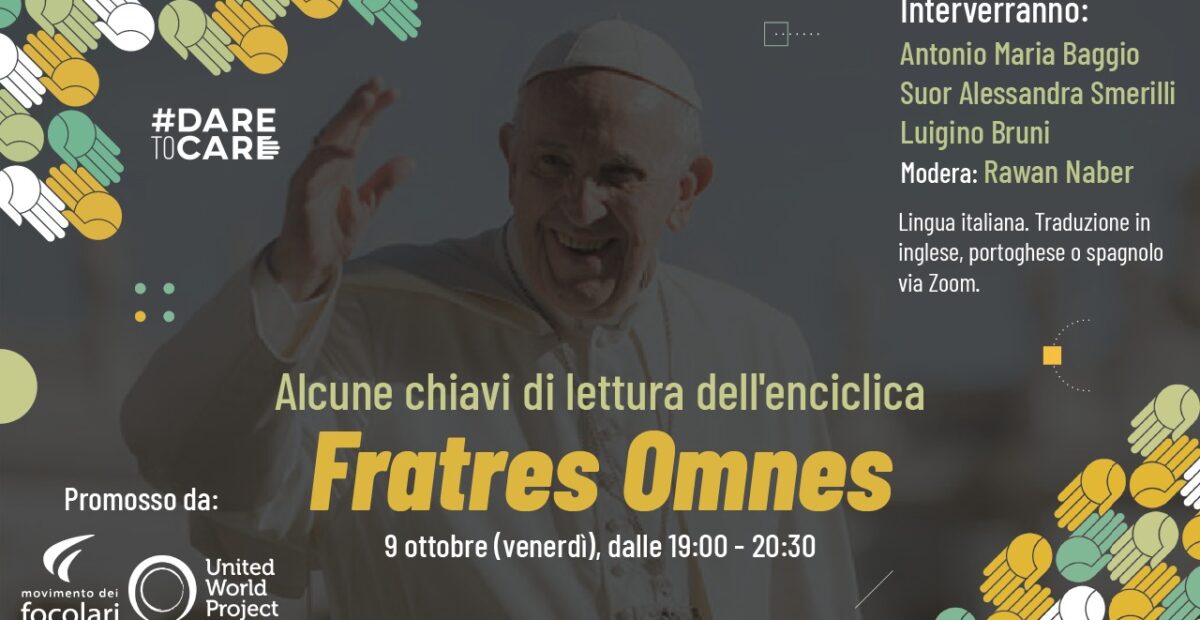 Some keys to reading the encyclical Brothers and Sisters All, via streaming on United World Project's YouTube channel (in Italian).
Friday, 9 October, from 7 pm to 8:30 pm (Italian time).
Contributions by:
Antonio Maria Baggio, Professor of Political Philosophy at the Sophia University Institute, President of the T. Weber Foundation.
Sr. Alessandra Smerilli, economist, Professor of Political Economics and Statistics at the Pontifical Auxilium University, Economics Councillor for the Vatican Council of State.
Luigino Bruni, economist and Professor of Political Economy at LUMSA in Rome, Director of the School of Civil Economics at Polo Lionello Bonfanti (Loppiano)
Moderator: Rawan Naber, graphic designer, philosophy and theology student
Translations via Zoom: to access the translations in English, Portuguese and Spanish, you need to register for the Zoom clicking here.