Watch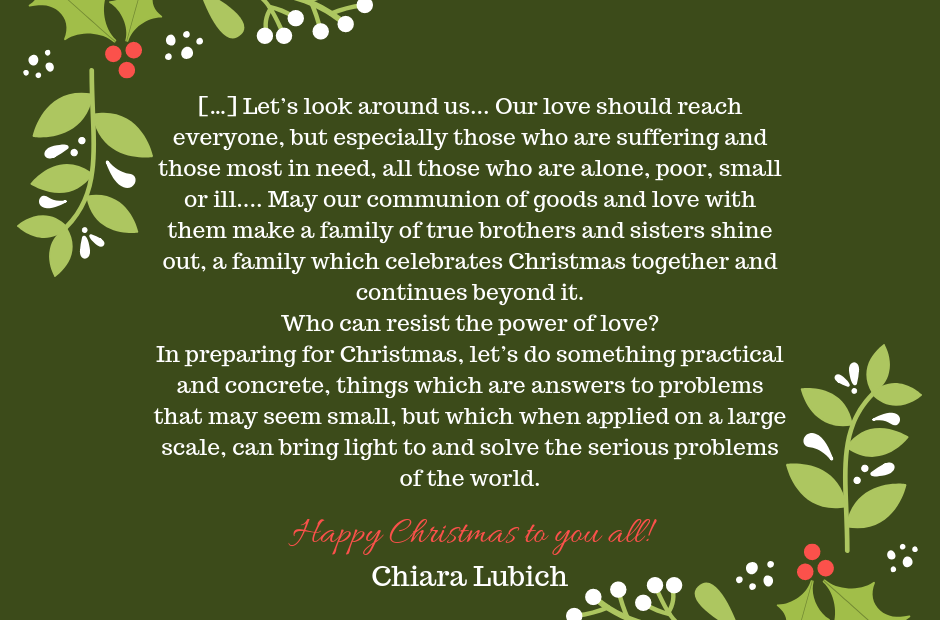 […] Let's look around us… Our love should reach everyone, but especially those who are suffering and those most in need, all those who are alone, poor, small or ill…. May our communion of goods and love with them make a family of true brothers and sisters shine out, a family which celebrates Christmas together and continues beyond it.

Who can resist the power of love?

In preparing for Christmas, let's do something practical and concrete, things which are answers to problems that may seem small, but which when applied on a large scale, can bring light to and solve the serious problems of the world.

Happy Christmas to you all!
Chiara Lubich (2005)