Workshop
DialogUE Project: Practicing the Art of Dialogue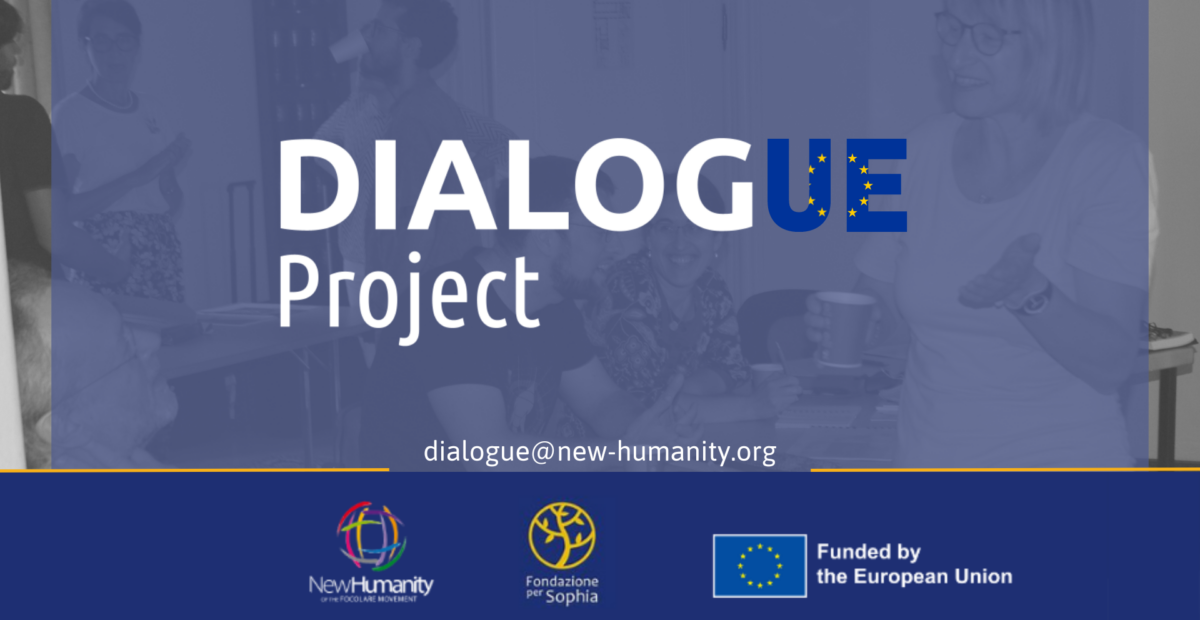 A cura di Maria Grazia Berretta
Immerse yourself in the sense of dialogue and confront each other in order to be able to live it concretely every day. This is the main objective of the 8 webinars promoted by the project "DialogUE: Diverse Identities ALlied Open to Generate a United Europe". A way to deepen and grasp the beauty of this art, open to all.
Can Christians, Muslims and members of other religions understand one another? Can we work together with those who, despite having the same creed, live it with avant-garde expressions or on the contrary anchored to traditions? Can those who believe in an eternal God and those who do not believe in life after death communicate? How can we build a united Europe between the countries of East and West so different in history, culture, development and tradition?
These are the questions that drive the DialogUE project – Diverse Identities Allied Open to Generate a United Europe, a project born in Europe in particular through the International New Humanity Association, an expression of the Focolare Movement that, since its inception, has made dialogue a lifestyle, a mission to which it is committed daily at various levels together with many organizations that share the same passion to build more fraternal societies.
Continue reading the full article
Source: