Workshop
Gen Rosso's United World Week in Bosnia and Herzegovina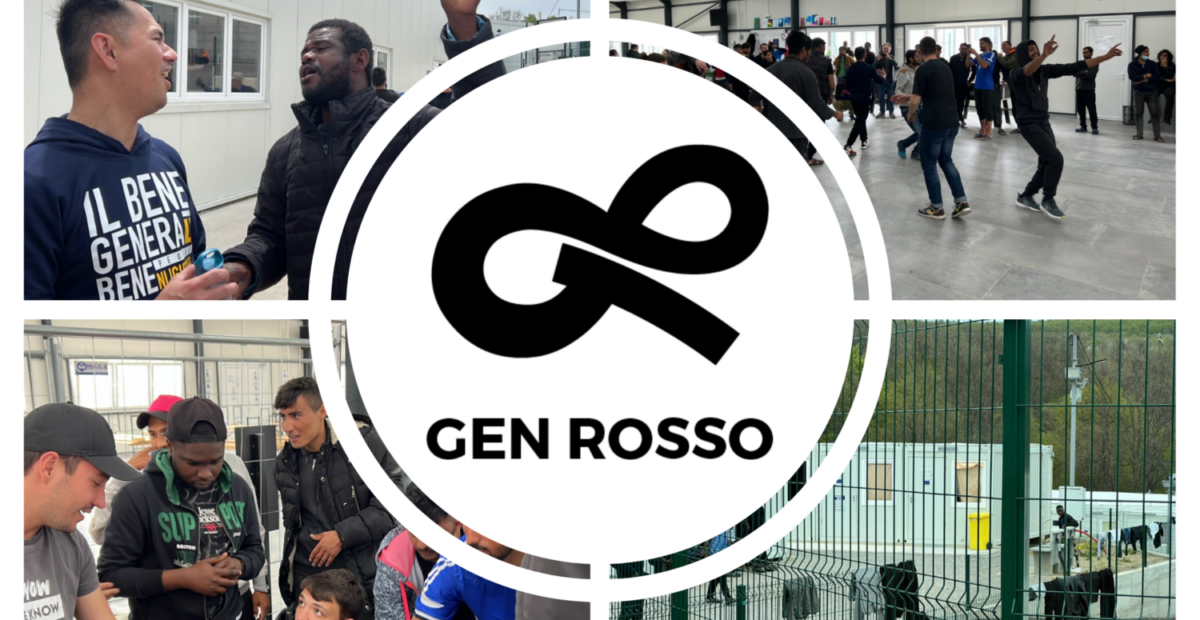 During the United World Week, from 4th to 8th May, the international band Gen Rosso headed back to Bosnia and Herzegovina to visit the people they had met in October 2021 and to kick off the second phase of the project dedicated to migrants who travel along the so-called 'Balkan route'. This is our story for World Refugee Day week.
"It was like going back to familiar places – says Michele Sole, the Italian voice of Gen Rosso – this time, though, we reached the larger refugee camp in Lipa, in the Una Sana canton, in north-west Bosnia and Herzegovina".
Let's take a step back. The international band's adventure in Bosnia and Herzegovina started back in October 2021, when, thanks to the collaboration with the Jesuit Refugee Service, they were able to visit refugees staying at the Borići reception centre for families, on the border with Croatia, and to hold music and dance workshops with them. Above all, they had the opportunity to convey their closeness to these families, to share in their pain and to join their own voices to those who attempt to draw Europe's attention on the inhumane conditions migrants on the Balkan route are forced to endure.
From 4th to 8th May 2022, the artists had yet another opportunity to meet the refugees, discover their stories, and witness their frustrations and hopes. Michele Sole recalls: "A young man from Pakistan told us: 'You give us the energy to move forward… We don't want to stop living. We have so many problems on our minds, but you, your workshops push us to move forward, they motivate us to live'".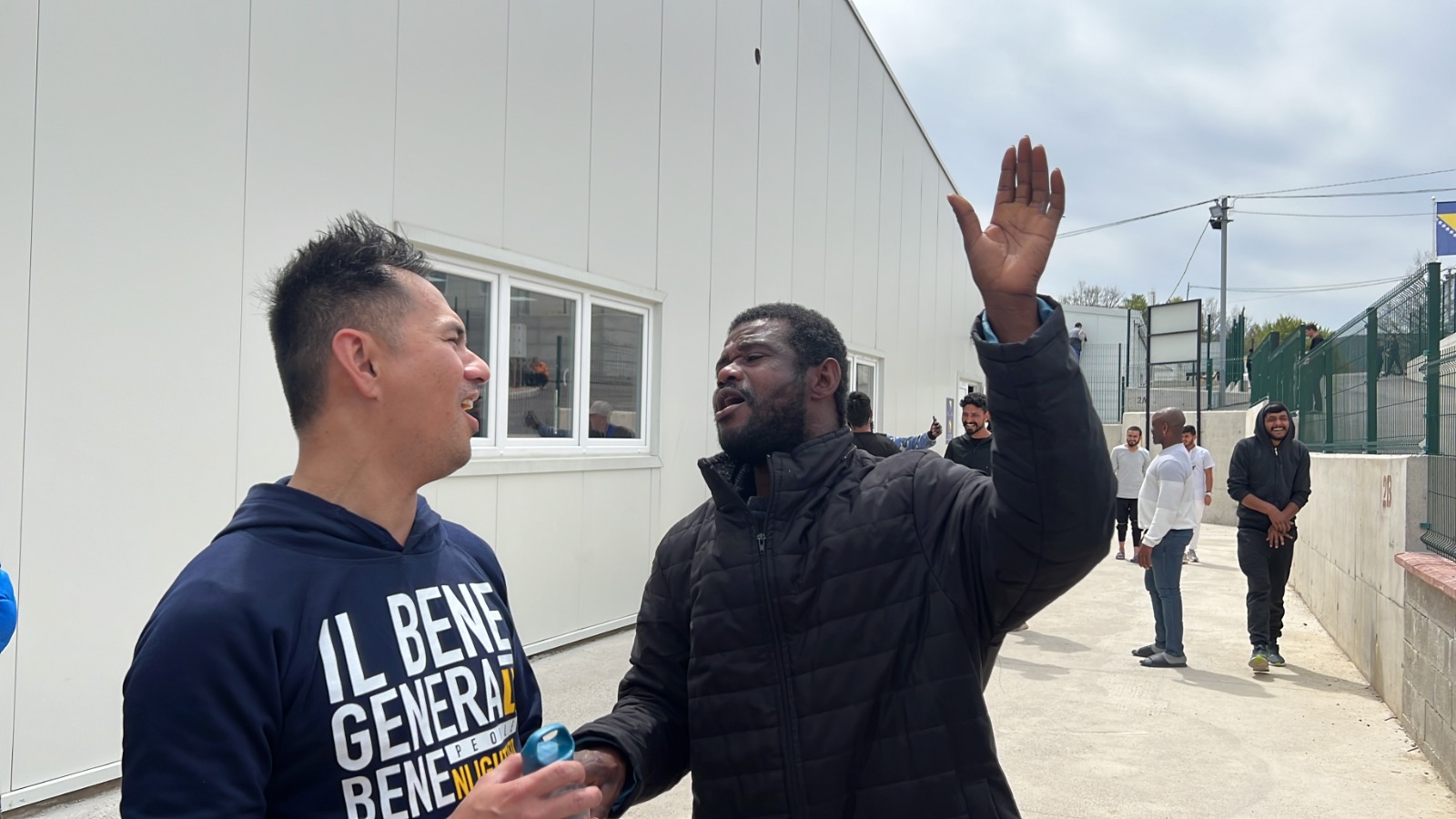 Once again, the main aim of the journey was to give people hope and warmth through music and dance: "We had also planned to live-stream a big concert, but because of some severe technical difficulties related to the local infrastructure, we were not able to do so".
Despite the mishap, Gen Rosso were able to perform not one, but two live concerts at the 'John Paul II' Institute, a school in Bihać. Both concerts were preceded by dance and singing workshops, which allowed the band to involve some of the students in the live concert. During the concerts, some migrants from Pakistan, Afghanistan and Iran were also present in the audience. "It was our way to try and integrate everyone, to get the local community to experience the importance of the gift of fraternal sharing with these people who are suffering", Michele Sole added.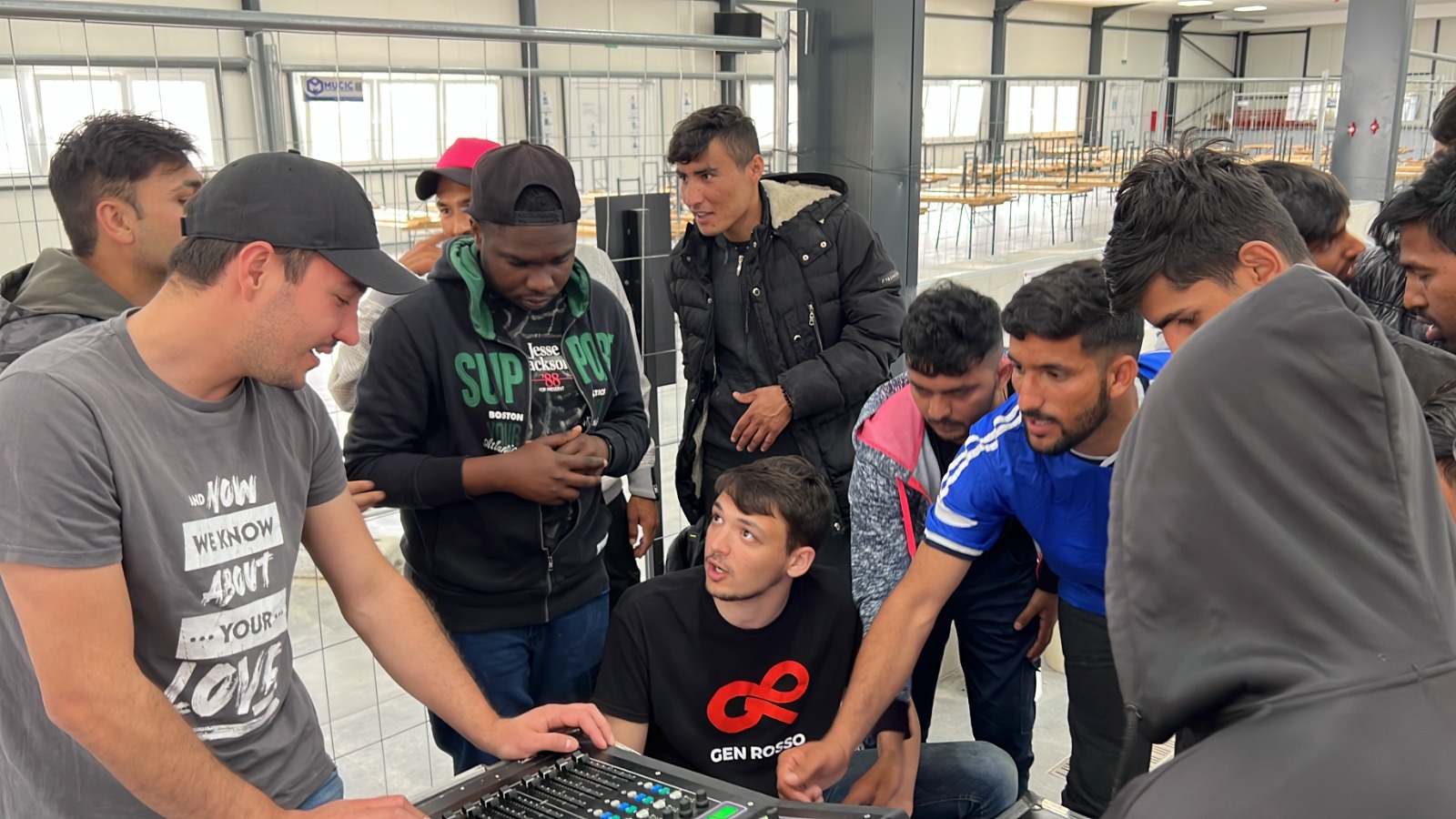 Many of those who were present shared their thoughts about the concert with the band. Here are some:
I don't know what happened to me this morning, but I felt that your songs, your music got inside me. I felt moved and lucky to be here. I told myself that I wish I could travel with Gen Rosso, be part of Gen Rosso. – A Muslim woman.
Thank you, thank you very much for your passion and for the hope you gave us. Your songs are beautiful. I want to thank you and your band. – A young Afghan man.
Dear members of Gen Rosso, thank you from the bottom of our hearts for enriching our lives with your presence among us. You radiate so much bounty and happiness that you easily pass them on to everyone. The concert was really special. We sincerely hope to meet you again. It was a great honour and a pleasure for us to have you at our school. – The staff and students of the 'John Paul II' school in Bihać.
Gen Rosso will be back in Bosnia at the end of July on a tour that will also reach Sarajevo.