Workshop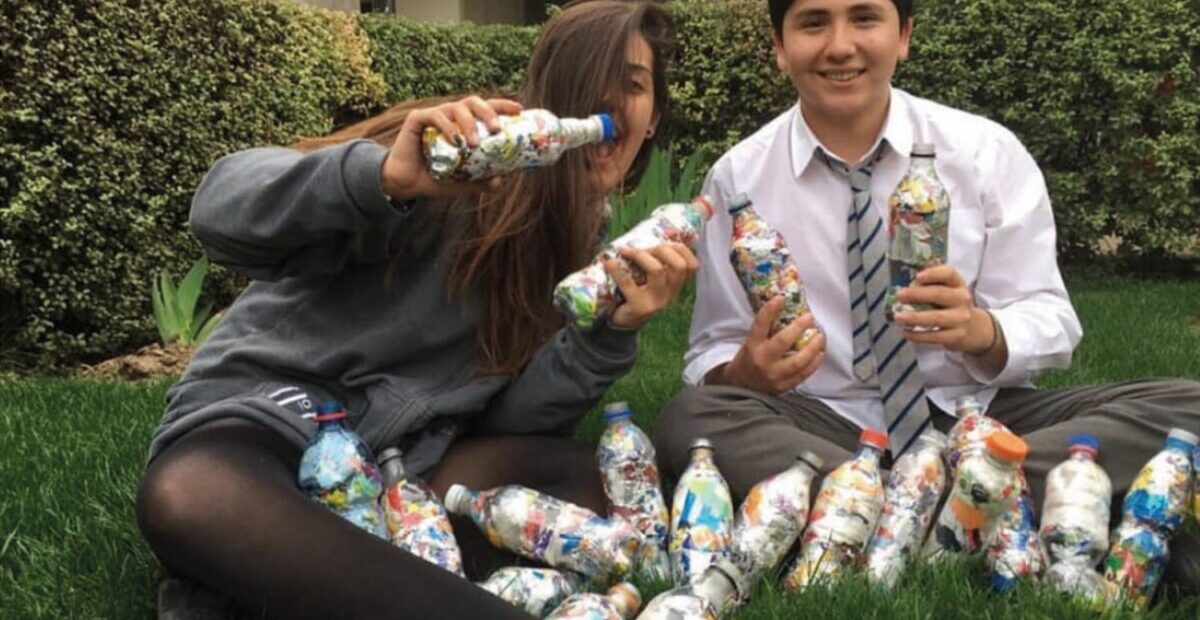 Every year as May begins, Run4Unity sets off. It's a global sports relay event, spanning all time zones, with the goal of promoting peace and unity in the human family. It promotes the "Golden Rule" of life ("do unto others what you would like them to do to you" and "don't do to others what you would not like them to do to you") expressed in the sacred books of the world's major religions and in the traditional wisdom of many cultures. The Teens for Unity are the main promoters of this initiative, which in 2020 (3 May) is 100% online. Who are these Teens for Unity? Young people like Javier, 17 years old, living in Chile who is a leading protagonist in an environmental-education project linked to the UN Global Goals.
«I've always felt a special bond with nature. My grandparents loved gardening, and when I was small and we visited them, I would spend a lot of time helping them to tend the plants.
It was in 2017 when I first began to realize the serious damage humanity was inflicting on the planet. I thought, 'this is appalling! But what can I do, I'm just a teenager, how can I change anything?'
Until the day one of my aunts invited me to join her in a forum on sustainable development, held at the headquarters of CEPAL (Economic Commission for Latin America and the Caribbean). At first I wondered what on earth I was doing among all these experts and adults, but thanks to my aunt I caught her enthusiasm! She said, "Young people must leave a mark on their surroundings and take on the responsibility of making decisions!" She believed that we youth must make our own voices heard, because the future belongs to us, not to the older people, and we must build the society and world that we want to live in.
So I went to ask the guidance-counsellor in my school how we could encourage other pupils who were interested in social and environmental issues to get involved. As a result of this, a whole group of us from our school attended the next event organized by CEPAL, That was where I first heard about Sustainable Development Goals, as well as different initiatives and organizations working in many Latin American and Caribbean countries to reach these objectives. And we young people were actually invited to express our own thoughts in front of all the experts present at that meeting. I was particularly impressed by CONCAUSA, an initiative run by the AMÉRICA SOLIDARIA organization. This is an NGO working to overcome child poverty. CONCAUSA specifically supports teenagers and projects linked to the Sustainable Development Goals, helping us to become authentic agents of change in and for the world. We thought this was a fantastic opportunity to fulfil our ideas and try to generate those changes which we believe are necessary to guarantee our society and our planet.
Together with two school friends, we drew up an education project and submitted it to the CONCAUSA program, but unfortunately it was not accepted. However, having seen the interest and sensitivity to the theme of sustainable development within our school, CONCAUSA involved us in another project, a workshop called "Azzionatori", where they taught us to act more efficiently in tackling various environmental challenges within our school community, and to come up with an achievable project.
With my group of school friends, we decided that the most serious problem in our school was linked to rubbish thrown on the ground, without any care from the students or from the adults. So we proposed an education campaign on differentiating the garbage items, to create an ecological culture in everyone. We called our project "ECO-EDUCATION".
We found that most of our garbage was made of Tetra Pack, so we used this material to make some "ECO-Containers" as collection points for garbage in the school grounds. Some of the rubbish we collected was used to make "eco-bricks" which can be used in house-building. We also re-use bottles to collect discarded cigarette butts. Our initiative caught on throughout the school and also by our families. So now many houses around us have adopted the culture of recycling, rather than the culture of use-and-throw-away. Our "ECO-EDUCATION" project was selected to represent Chile in a Continental Camp which CONCAUSA runs every year in our country, with representatives of projects from all over the Americas.
It was an experience I will never forget! I got to know many people from different countries, everyone with their own reality and different culture. But we all felt equal, like a family. We are a generation fighting for our future, one with more empathy, more unity and solidarity. A future without discrimination according to ethnic group, age or mindset.
Thanks to this Continental Camp, we learnt to work better as a team, to take diversity into consideration, not to criticize what we don't know firsthand, and to accept help from those with more experience than ourselves, in order to build a better world, appreciating many different points of view.
Now, we continue working together with all the young people we met there. We're in touch nearly every day through video calls. We're working on a project called "1000 Actions for a Change", which aims to generate ecological actions to offset the climate crisis. I'm our country's representative for this initiative.
I'd like to add that for the past two years, the Teens for Unity in Chile have included the topic of the environment in our summer and winter camps. We have workshops on how to recycle and how to make ECO-Containers; guidance on how to break with the throw-away culture and transmit our awareness to those younger than us».