Watch
By the hand of my brother
A thought on the beauty and the great value of fraternity through two recent films and a TV series: Tori and Lokita by the Dardenne Brothers; Spirited – the magic of Christmas by Sean Anders, and Everything asks for salvation by Francesco Bruni. Three tales of brothers who met along the way, embraced to protect each other from the storms, to strengthen and build hope, to rejoice together for the same gift of life.
Tori comes from Benin; Lokita from Cameroon. And yet they are brothers: they became brothers during their long journey that, from Africa, took them to Europe. They have matured this conviction, this deep feeling by taking care of each other, becoming possibilities of embracing and supporting each other every day. They do not want to go separate ways, now: they cannot give up this powerful antidote against the suffering in a Europe in which they live as last, forced to bow to the violence and an over powerful criminality lurking on easy preys like them: young defenseless lives even more so when alone. Stronger if united; thus Tori and Lokita try to prove themselves brother and sister in front of the Belgian law: they prepare themselves together, with dry gentleness, to speculate on every question in the prohibitive interrogation Lokita is forced to undergo, in order to obtain the documents as well. Even the trapped ones by the social assistant.
It isn't enough: the rationality of the regulation, the firmness of the divided and frightened contemporary world, forces them to separate and take the worst paths. Lokita is sick, her anxiety can be calmed only by the closeness of her "brother" Tori: a courageous and brilliant 12-year-old boy, who stubbornly and courageously finds his "sister," and together they face a harshness that will soon rhyme with tragedy. Tori and Lokita are the protagonists of the new, emotional film by the Dardenne brothers, released in Italy's cinemas a few days ago and still built on the cardinal pillars of the Belgian masters: the political and social complaint combined with strong humanism, a welcoming embrace of human fragility. What keeps these poles together is the topic of migrants, but grows, in a harshly poetic way, inside this work that is also bitter and painful – as is usually Jean-Pierre and Luc Dardenne's cinema – the valiant theme of fraternity, with its energizing force, saving, capable of transforming two lost people into viable people, strong even though with a complicated life, as the human one is, in one way or another, and can be particularly so in certain cases. Tori and Lokita become brothers to try to make the steep climb sustainable, to cling on tightly to the word hope, to be able to dream more concretely and build by hand the word future. There is another recent film, and equally beautiful, even though very different from the first, in which at a certain point the word brother emerges. It's entitled Spirited – the magic of Christmas, it is directed by Sean Anders and one can watch it on Apple TV+, instead of going to the cinema.  It is a modern, articulate but never foggy, frayed or stilted re – elaboration – or rather full of brilliance and energy – of A Christmas Carol by Charles Dickens.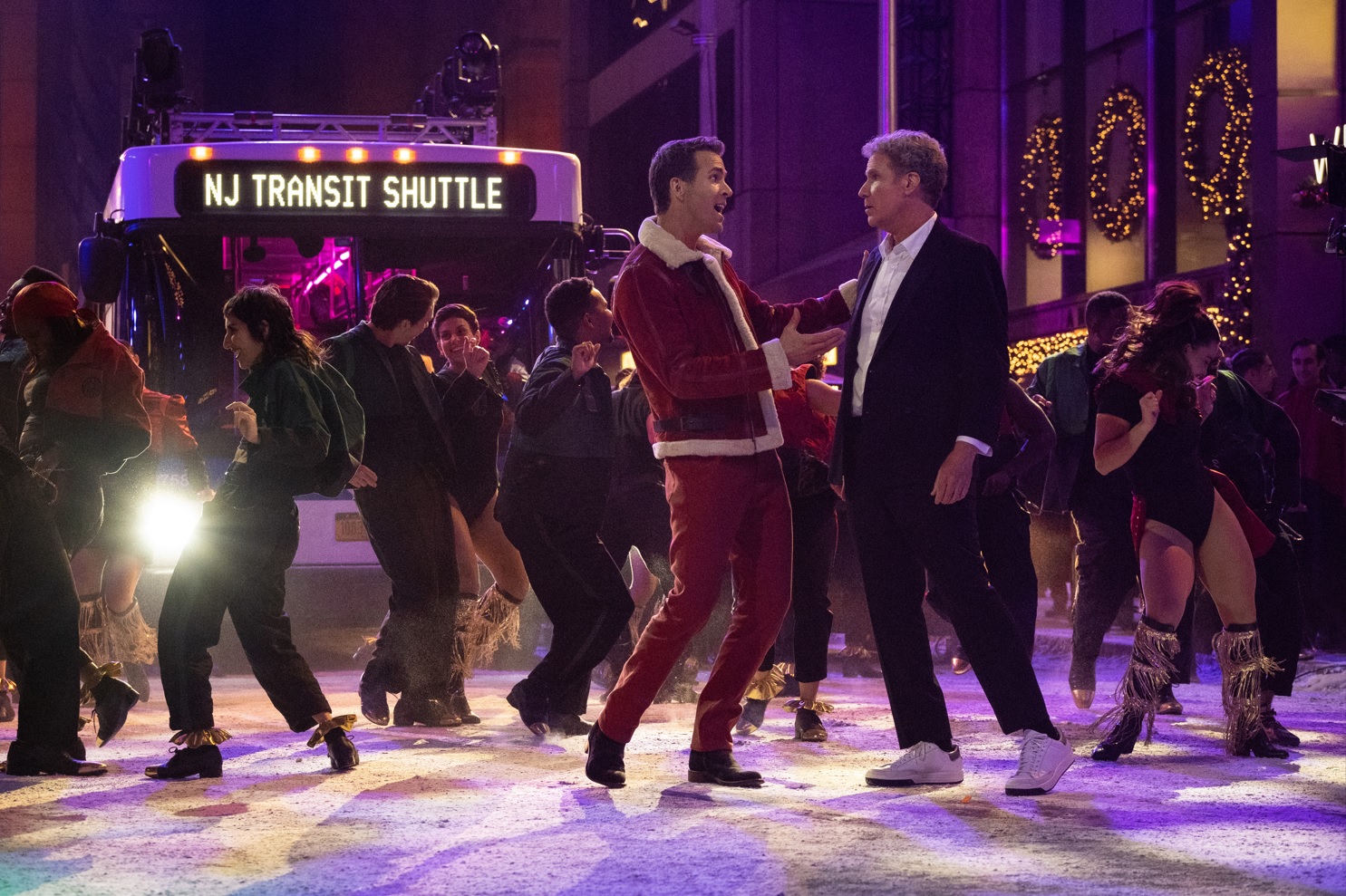 Furthermore it is a sparkling musical but full of intelligent dialogues that narrates the story of the old Scrooge who now redeemed, is in charge of annually retrieving a lost soul: as the Spirit of the Present Christmas, who collaborates with the other two – that of the past Christmas and of the Future Christmas – to change the existence of an interrupted human heart. When he chooses a certain Clint Briggs, however  – a handsome and cynical careerist who is both intelligent and a skilled manipulator – he leads him to reread his past and work on his ability to truly forgive himself, accept his mistakes, and put aside his fear of making mistakes again. The two characters will grow together: the work of one will act on the other, and in the end, when Clint will realize that something has changed his heart, (when he will say that there is no "quick magic remedy" to change, but one must "wake up every morning, get up and decide") we encounter this dialogue between the two: "It seemed as though we were becoming brothers", says the man on the way to redemption. The other's face lights up, joyfully incredulous: "I have never had a brother". "Well now you do", says the other and from there, shortly, Clint will throw himself under a bus to save him without asking himself why: " You went so far as to instinctively give your life to save someone you love", the Present Christmas Spirit tells him. "My brother.." Clint sighs; "Your brother!" the other echoes him. That brother met on the path, acquired and shaped along the way, that gift collected from life capable of transforming one's own existence. The same brother spoken about by Daniele, the protagonist of the series Everything asks for salvation, directed by Francesco Bruni from the novel of the same name by Daniele Mencarelli, a Strega Prize finalist in 2020 and winner of the Premio Strega Giovani the same year. It is on Netflix and it narrates the story of Daniele who was forced, after a violent crisis, into a TSO in the hospital. Here he meets vulnerable and suffering people, not at all aligned with that normality that is as coveted and reassuring as it is (almost always) elusive. The experience is difficult but of great help for the liberation of Daniele's sensibility, for the openness and wide breath of his heart. He will come to feel deeply for them, to consider them "the most similar thing to my true nature that I have ever encountered". He will recognize them as "brothers offered by life, in the same boat in the same storm, between madness and something else that one day, maybe, I will be able to name. Each one in their own corner of the room, helpless  in front of their conditions exposed to the elements of naked men embracing life, crushed by a destiny received as a gift. They are my brothers", he will say again. The ones we all encounter every day and would always do well to recognize and take by the hand.