Watch
Rohingya, Kachin, Karen… to name but a few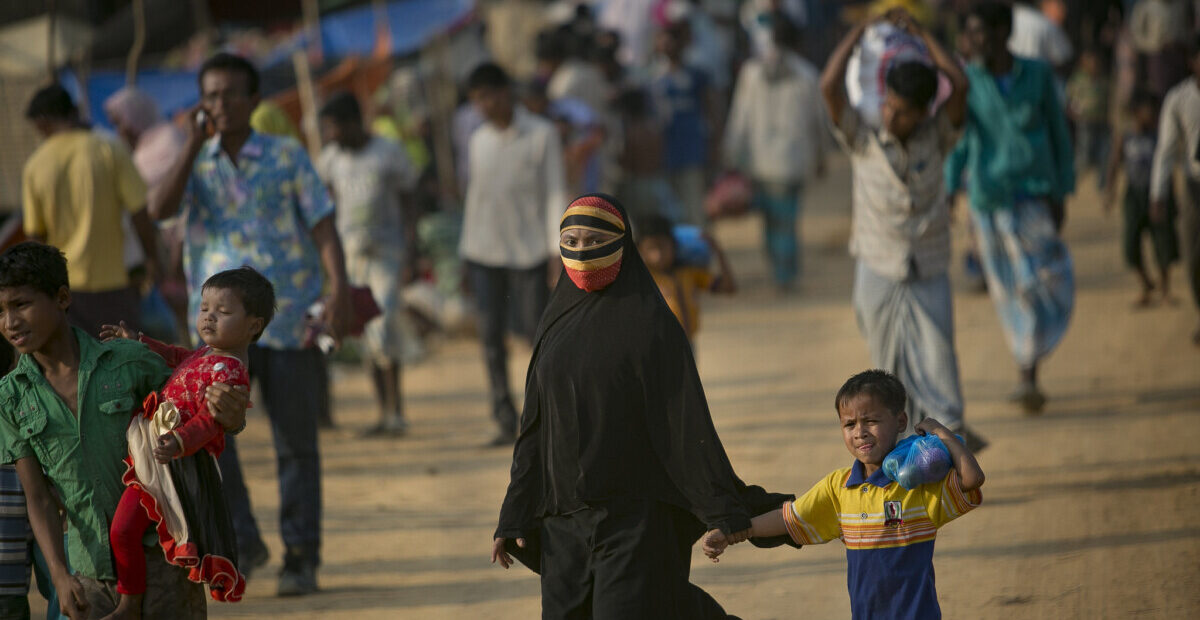 by George Ritinsky.
On the occasion of the 105th World Day of Migrants and Refugees, which is celebrated on Sunday 29 September 2019, we have decided to look at the phenomenon of migration globally. The first analysis comes from Asia.
South East Asia and China are home to around 600 different ethnic groups who do not have the right to self-determination or their own autonomous territory. This is often the cause of conflict. We now take a look at just three of these groups in the region.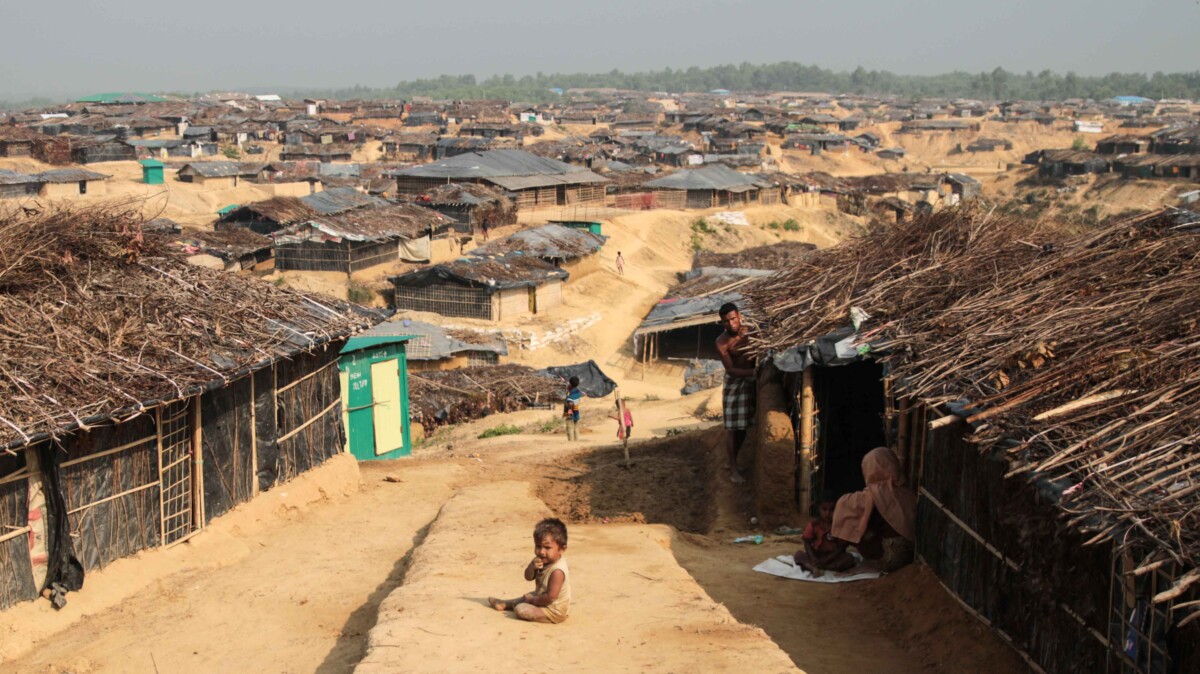 Known as "the largest refugee camp in the world", Kutupalong in the Cox's Bazar area of Bangladesh, contains, according to latest estimates, around 600,000 ethnic Rohingya refugees originating from Myanmar. More are sheltering in another refugee camp in Nayapara, also in Cox's Bazar, totalling around 1 million displaced people. Taking into consideration the 200,000 who came before 2017 and the 742,000[i] who arrived since 25 August 2017, it is an immense number of people confined within one area, often lacking basic services such as water, education, toilets, roads or cooking facilities.
The majority of these Rohingya refugees are women and children, as well as old people. 40% of them are under 12 years of age. They arrived with nothing more than the clothes on their backs. What happened to them has been identified as ethnic cleansing by some NGOs, eye witnesses and satellite images. Since 2018, the United Nations has conducted its own investigations by listening to the Kutupalong refugees, and has spoken of genocide. Over recent months, the international community has been putting pressure on Myanmar's civil government. Before agreeing to return to Myanmar, the Rohingya refugees demand that those responsible for the massacres be brought before an international tribunal, and that the right to citizenship is recognized for all Rohingya who fled to Bangladesh. In Myanmar the Rohingya continue to be considered a "foreign" ethnic group and are not recognized among the 135 official ones within the country. The Rohingya, who are Muslim, are considered by government and most of the predominantly Buddhist population as "Bengali", meaning from Bangladesh, and are not recognized as part of the historical, religious and cultural identity of Myanmar.
The international community is calling loudly for the refugees to be allowed to return to their homes in Rakhine state in the west of Myanmar, without fear of being killed by government army troops, the Tatmadaw, or by paramilitary groups. Some Tatmadaw soldiers are apparently being brought to justice for the alleged genocide of August 2017, but this is being seen as not enough. The situation is further complicated by A.A. militants (Arakan Army), a Buddhist guerrilla faction fighting against the Tatmadaw for the independence of Rakhine State. This inevitably leads to increased instability of the region, making the repatriation of the Rohingya even more difficult.
While the situation of the Rohingya may be one of the most dramatic in the world, it is far from being the only one. The condition of many other peoples would merit similar attention from the international community and press, but some analysts have questioned whether the media's response has always been free and spontaneous. Suspicions have been expressed by independent fact-checkers[ii] that the serious situation of the Rohingya has been exploited – by disseminating fake news and photos – to promote other agendas, such as internal Turkish politics.
The Myanmar government, at Naypyitaw, represented by Nobel Peace Prize winner Aung San Suu Kyi, faces further questions about other contentious ethnic groups in the country, including the Kachin[iii], near Myanmar's northern border with China. The Kachin people number about 1.5 million in total. Around 100.000 are refugees confined in 140 camps, where the government maintains strict control over their basic freedoms. Tension is high throughout the whole of Kachin state because of the strong military presence there. This seems to be viewed by international public opinion as one more among countless conflicts, and yet it is no less serious than the Rohingya situation. Eight years ago, peace talks between the Kachin Independent Army (KIA) and the Myanmar national Tatmadaw miliary force collapsed and fighting has continued since, afflicting a population which is two-thirds Christian.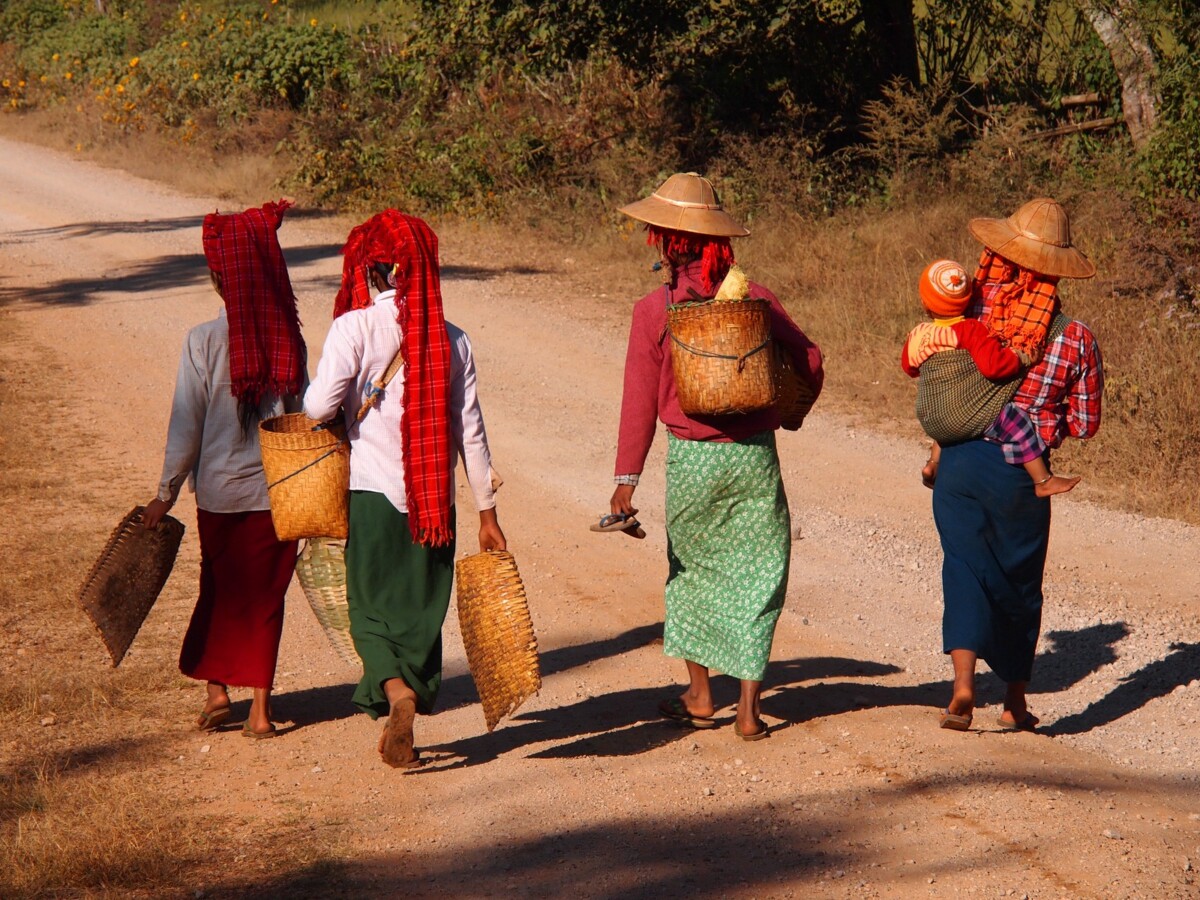 A third ethnic group in this region is the Karen, more than 7 million people, 6 million of whom live in Kayin state, to the east of Myanmar near the border with Thailand (where around 1 million Karen work). The rest of the Karen population live in Australia, USA and north Europe. Conflict between the Tatmadaw and armed Karen groups has been waging for nearly 70 years. Here too there have been claims of decades of ethnic cleansing and genocide. After a revolution on 8 August 1988, which became known as the 8888 Uprising, the United Nations investigated and documented war crimes against this ethnic group. As for the Kachin, the plight of the Karen people is also not receiving much attention from the world's media. During these 70 years of war, many Karen have fled to Thailand, and are living in refugee camps along the border. Recent estimates place the numbers living in these camps at around 100.000.
A number of Karen refugees who fled the conflict in Myanmar are in contact with a group of people of different nationalities who, over the course of 8 years, have forged a firm friendship with them. These Karen live in the camp near Mae Sot[iv], on the border, in precarious conditions, often below the poverty line. Young, and not so young Thai, Italian and Swiss friends have got involved with their wellbeing, even though they live far away, guided by some Karen living near them.
There are many children who are not receiving education. So over the years, a small school has developed, providing elementary instruction to around 40 children[v]. It's known as Goccia dopo Goccia, meaning Drop by Drop, which is the name of the international project providing support to these children and their families, to another group of young people in an official camp at Mae La (about one hour by car from Mae Sot) and other groups of Karen living dispersed outside the camps. About 200 people are being reached by this project, which started as a children's activity at an Italian nursery school, (Giovanni Paolo II di Latina[vi]), and a Comprehensive Institute (G. Giuliano di Latina[vii]) facilitated by their teachers. The project spread to Switzerland. Now the Goccia dopo Goccia project  is also assisting children from Karen and other ethnic groups living within Myanmar, in the Ei Inn region, and also in Yangon. Among other small projects, food supplies are delivered to Hindu children in Pakistan, scholarships are provided to twenty boys and girls in Chiangrai, north Thailand. In Vietnam, in and around Ho Chi Minh City, there's a project offering support to differently-abled people, the elderly, poor, abandoned and those "rejected" by consumer society.
The contributions of all the various associations and NGOs active in the region and elsewhere in the world, are essential for the Rohingya, Kachin, Karen and other refugees. Without this support, who knows how many lives would be at risk?
[i] https://www.unhcr.org/rohingya-emergency.html?query=rohingya
[ii] https://observers.france24.com/en/20170913-fake-images-complicate-work-ngos-trying-help-persecuted-rohingya
[iii] https://www.aljazeera.com/news/2019/06/myanmars-mountain-war-prayers-peace-kachin-state-190614122137303.html
[iv] https://www.youtube.com/watch?v=T0QfgxmBwDs
[v] https://www.youtube.com/watch?v=q7b9ywLvH9E
[vi] https://www.youtube.com/watch?v=UHRBMN6VaPs