Workshop
A social action to promote peace in Uruguay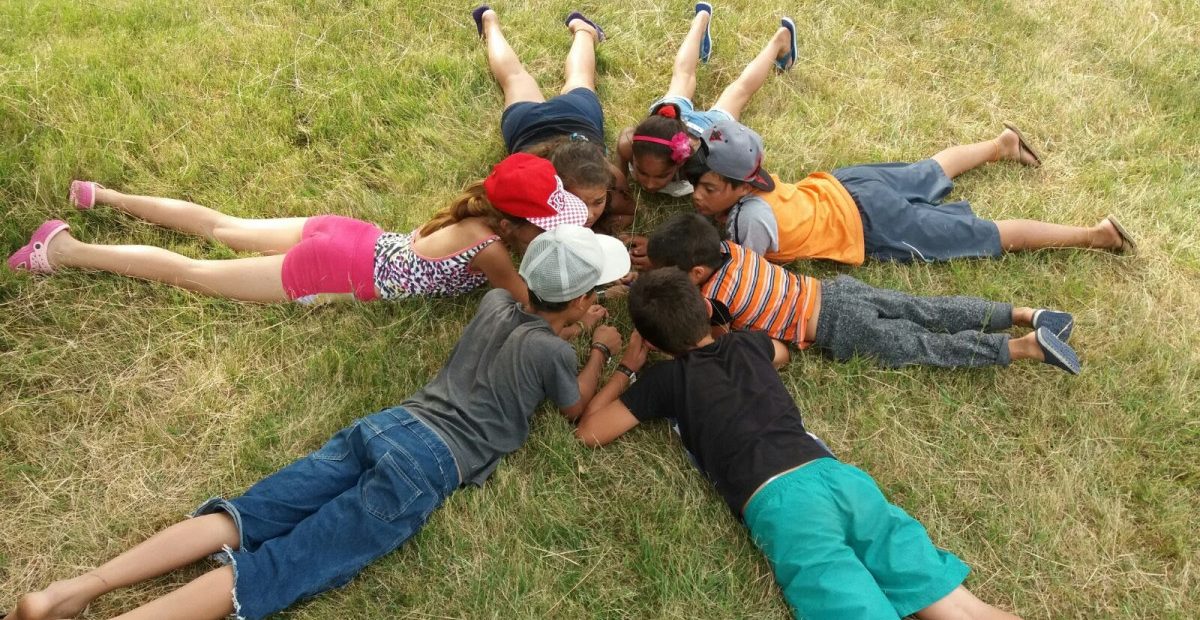 By Stefania Tanesini
During the past 15 years, the Focolare Centre "Nueva Vida" has carried out a very important social action, that supports young people and their families in an area on the outskirts of Montevideo,Uruguay. Luis Mayobre, director of this centre has been interviewed about this activity.
"The youth are the driving force of 'Nueva Vida'. This social action challenges and stimulates us not to lose sight of what is most important: mutual love, which we want as the only law for our centre". Luis Mayobre said these words at the beginning of the interview. He has been the director of Nueva Vida almost since it was started in 2004, when the Archbishop of Montevideo asked the Focolare Movement to continue a social activity started by a religious woman in one of the suburban districts of the Uruguayan capital. This is how Nueva Vida began. Its objectives are inscribed in its name: it wants to instil hope of a new beginning in all those who go to the centre, which forms part of the CO.DE.SO Association (Communion for Social Development established by the Focolari) and collaborates with the INAU, the institute for children and adolescents, a public entity that manages policies for Uruguayan children and teenagers.
Mayobre related: "Violence marked the year 2018 and the inhabitants of Barrio Borro lived in anguish and fear. Their life was at risk due to clashes between two families of rival drug traffickers. Shootings took place day and night, and educators and staff at Nueva Vida, together with the rest of the people, had to face this terrible situation. As families were seeking for shelter, the number of people at our centre almost doubled itself. Many were robbed and their poor homes were occupied by drug traffickers".
How did you manage to cope with such a hostile situation?
We reported the situation to the Minister of Internal Affairs, but we had to wait for a reply, which took quite some time to arrive. So we offered shelter and support to some of these families. Later we obtained state services for them and they were given new homes. One of these families – two of their children participate in our youth centre activities – was being threatened with death. Our coordinator contacted another daughter of this family to ask for help, even though she knew there were family problems between the daughter and her parents. Luckily things turned out well; the daughter provided her parents with a piece of land where a new, more dignified and safe house could be built.
I also remember a case of family violence. When our team came to know about the situation, the intervention of the local authorities was sought to safeguard the children and their mother. Regardless of threats and insults, we carried on with our work to help the family regain its peace and security.
Who are the ones that come to the Centre and what services do you offer?
Our three projects are: the CAIF, the Children's Club and the Youth Centre. Living in an atmosphere of violence made us decide to be builders of peace, hope and, above all, joy, so as to overcome hatred and fear. We have tried to create a pleasant environment where 48 children between the ages of 2 and 3 years and 60 younger ones – from 0 to 2 years – participate in various workshops with their mothers. We also organize educational excursions to create spaces of beauty and harmony. This proved to be a very positive experience in which even the so-called "rival" families participated and relationships improved considerably.
In our Children's Club we take care of 62 school-age children, ranging from the age of 6 to 11 years. We are committed to fight early school leaving and we work to ensure that everyone moves on to the upper classes. In 2004, 36% of the children were early school leavers, now there are only 5%. We encourage children to take part in art and music workshops and in other recreational activities to help them become aware and develop the cultural values of coexistence and attention to others, and also to learn the 'culture of giving'. We educate to abolish violence from all forms of behaviour. Swimming lessons and outings help to promote education in health care and hygiene.
52 young people, between the ages of 12 and 18, come to our Youth Centre. During this year, about 95% of them have participated in after- school activities. We have been organizing these activities and considering them as part of our programme since the very beginning. 6 of these young people attend high school: quite a big success when you consider that most of the children attend classes only during the first school years. We also organize complementary workshops, such as fabric processing, carpentry and communication, to enhance their formation. All these ativities are prepared by Focolare Members on a voluntary basis.
What kind of relationship is there between the centre and other associations in this area?
Over the years, a network of all institutions that work in Borro has been set up; we collaborate with all of them and we support one another. We also participate in the life of Our Lady of Guadalupe parish, which is the parish in our area.The parish priest and another priest come to visit us once a week. There are also volunteers from other countries who come to give a helping hand. Elisa Ranzi and Matteo Allione, the two Italians, who visited us this year, left an indelible impression. We thank heartily all those who come to help us; their collaboration is of great importance to us. Every help, no matter how small, is very precious to us.
Source: Mariapolis Newsletter 6/2019