Workshop
#DARETOCARE: United World Week 2022
In the very delicate international context we are living, the theme of "care" is increasingly pertinent, once again the focus of the next United World Week, from 1 to 7 May 2022.
Here we go! We are very close to the United World Week 2022, which this year will once again see thousands of people of all ages, backgrounds, races and creeds around the world getting involved.
Seven days, during which different people, networking with each other and scattered throughout the world, will show with creativity and passion the richness of life that characterises them and which, amidst rises and falls, sees them on their way towards universal fraternity.
With a war that has just broken out in Europe and a situation of great tension at international level, to speak of a path to universal fraternity may seem somewhat out of place or, in any case, a discourse without foundation.
But this is not the case, as the history of this appointment tells us.
1995, the United World Week is born
The Youth for a United World, almost 27 years ago, proposed to dedicate one week a year to engage more actively with public opinion towards a united world. We were at a Genfest, one of the Focolare Movement's typical youth gatherings, which had brought thousands of young people from all over the world to Rome. That context was not easy either: one of the bloodiest genocides of the 20th century, the one in Rwanda in the conflict between Hutus and Tutsis, had ended not even a year ago. In Europe, in the Balkans, bombs were still being thrown and even then, fraternity might have seemed absurd, while the young people at Genfest were trying to understand what that proposal was, what they should do from then on.
In the following weeks the response came as we lived. The first thing needed, in fact, was to deepen and give continuity to all the activities that the Focolare communities were already carrying out with courage and, in some cases, even silently, to support the journey towards unity in the most diverse contexts: in neighbourhoods, in schools, in workplaces, in situations of fragility and neglect, even in wartime yes, even in those years, making a proposal to cities, institutions, the media, to promote unity and peace at every level, and together with all people motivated by the same principles and objectives.
This has been so over the last 27 years, with young people and, together with them, families, professionals, committed adults, politicians…
#daretocare
David Sassoli (1956-2022), the recently deceased former President of the European Parliament, told young people at the United World Week 2021:
"I believe that this is a work of civil education that should concern us in some way, us politicians, us institutions, but also, of course, the whole important world of European associations. I believe that you in particular are in a privileged position because you have already defined not only that it is important to take care of others, but also to take care in order to improve the living conditions of others".
This is the "care" the world needs and which, even at this particular moment in history, is not lacking on every continent.
Starting with the latest news from Ukraine, where the communities present continue, in spite of everything, to be protagonists of small and large gestures of fraternity and to work for dialogue with everyone. "Promote dialogue at all costs, even in the small things in life: ask yourself and discern when faced with every difficult situation: do I create panic, more division or do I do something for dialogue – says Mira Milavec, Caritas worker, in our interview – Like communicating vessels, what you are experiencing is good for me too, for us, who in these moments, without knowing whether we will live on or not, think twice about what to say and what to do. Above all, about what will remain. And in the end, what remains is that we are brothers and sisters. There is nothing else now".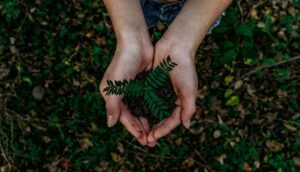 People, the planet and our ecological conversion
But also in other contexts people are doing things seriously. Belfast, the capital of Northern Ireland: for about four years now, has been hosting an initiative that is ecological and social and which also takes place in the same way in other parts of the world. We are talking about the Repair Café, where volunteers make themselves available to repair broken objects brought in by people. The motivations behind this choice are varied, ranging from concern about climate change to the desire to see an object they have grown fond of working again. And with the excuse, relationships and bonds are forged, and strength is drawn to face daily challenges.
In Lecce, Italy, a community made up of families, young people, professionals, artists, together with associations and the parish, is working to redevelop a neighborhood on the margins, difficult, grey from many points of view.
Thanks to word of mouth and young writers in the area, artists from different parts of the world have come to add beauty to the buildings in the Stadio district through murals that are true works of art. Today a virtuous change is taking place through a project to help the weakest, employment, environmental and social improvement.
It is stories like these that give a soul to the United World Week: it is these communities of active people who get involved and who, from 1 to 7 May, will find a showcase in many events around the world, both virtual and in presence: "# Dare to Care", this could only be the title: "care" is still the focus of attention, as a means of building new relationships and dreaming of peace. Always with our feet on the ground.