Workshop
Good World Citizen, good citizens for the common good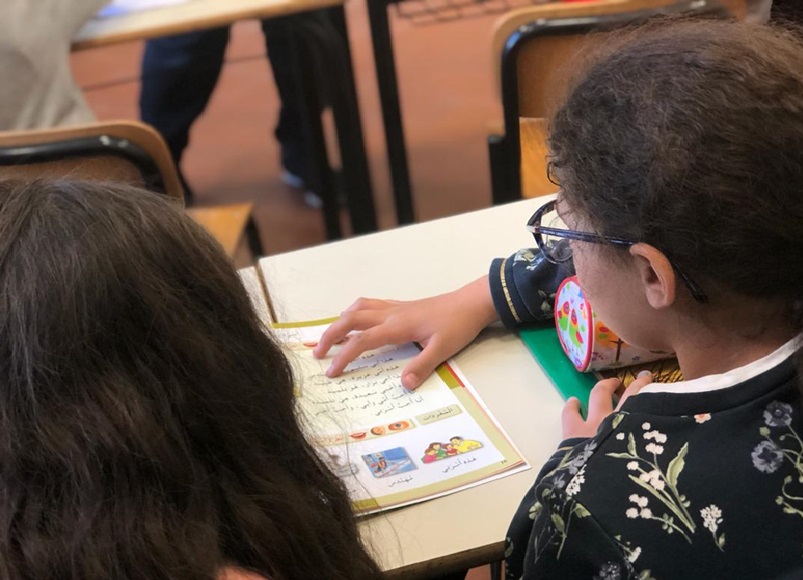 A non-profit organization was born in Florence that wants to bring people, citizens to cooperate to achieve a better world, "one good idea at a time". We talk about it with the president, Haifa Alsakkaf.
I notice that on the home page of the Good World Citizen website the words "for the common good" stand out, as if to compose with the title the phrase: "good world citizens for the common good". Leaving the virtual space of this story, we now find ourselves in the beautiful city of Florence, Tuscany. In front of me I have Haifa Alsakkaf, the president of the organization. Haifa has been living in Italy since 1994, but she comes from Yemen, her "beautiful country" torn apart by a war ignored by the international media. Haifa is Muslim and speaks Italian with that slight aspiration typical of Tuscan dialect. She explains to me that the origin of Good World Citizen has a very long history, an interweaving of experiences, encounters and memories. "If I look back – Haifa says – I think the seed was sown by my father, Abdulaziz Al-Saqqaf, who was a human rights activist in Yemen, journalist and economist. He believed that the only way people can thrive is by being good citizens of the world, in every sense of the word. He often spoke with me about this concept, about the cross-cultural aspects of our shared future. And his words accompanied me growing up". Haifa, while having a scientific background, contributed to the creation of the Florence Islamic community's Arabic school "Al-Shuruk". Originally founded to teach children born in Italy the language of their country of origin, today it is a public school, open to all those interested in studying the Arabic language and culture. In addition to Arabic, the language of the host country, Italian, is also taught to facilitate integration.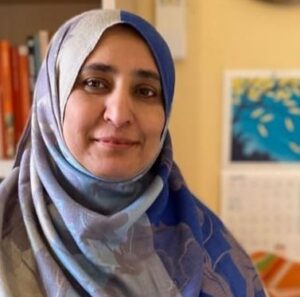 It is from this and other intercultural experiences that the idea of the "Good World Citizen" (GWC) organization was born. "We, as you can also read on the website, aspire to a world where people of all nationalities, ethnicities, cultures, genders, and backgrounds have equal opportunity and responsibility to work together for the good of our global community – Haifa explains – our mission is to inspire and help bring people together to achieve a better world, one good idea at a time". Small possible steps towards a better world, you might say. Everything can contribute. Even a comparative literature seminar. Like the one last week, which put an Italian writer, Vasco Pratolini, in dialogue with one of his Egyptian contemporaries, Nagib Mahfuz.
"We take care of everyone. In the sense that all people, each and every one, is the bearer of so many riches, so many values. The idea is to bring people together, to find channels of contact, dialogue, collaboration for a better world, because now the world is globalized, you can no longer say "I'm not interested in what is happening over there". The pandemic is precisely the most striking demonstration of this. You can't ignore a situation that happens elsewhere just because it's far away. We need to take an interest in others and create moments of encounter, dialogue and mutual understanding. Because it's not enough to be a citizen of the world, we have to be good citizens of the world and do not only for ourselves but also for each other, for others".
The Good World Citizen team is itself an example of dialogue and a small "better world". The Arab world is represented, of course, but also Brazil, Russia, China, Italy and even the large African continent. "We are united by this ideal: that we are all part of the same world, that we are all human beings…. And, we are also united by the fact that we understand that we cannot do it alone. Ours is a collaboration that does not exclude anyone. And if we don't meet in the middle, we take the step forward to get to know each other".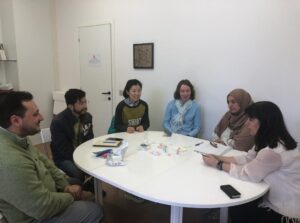 Good World Citizen promotes cultural events and projects, from literature to politics, including international politics, to current issues such as immigration, education for interculturality. Among the projects, there is also the GROW initiative, a workshop to foster the integration of young migrant workers, training them in their rights in the field of labor and health. "Because unfortunately the irregularity of many workers is also due to ignorance. Sometimes there is also exploitation, but the factor of ignorance also. And, therefore, this is one of the other activities we carry out at GWC," Haifa points out.
Then, there is a dream, the result of the experience gained in the field of teaching the Arabic language with the Al-Shuruk school. "With GWC we would like to carry out a project for the teaching of the mother tongue in Italian state schools, of all mother tongues of young citizens of non-European origin. These languages, such as Arabic or Chinese or Swahili, can become an educational resource, an enrichment for the community. We are acquiring new Italian citizens who bring with them many riches, not only culinary – which are easier to share – but also cultural, in the broadest sense.  So, we need to have the courage to learn from others, to relate to them, to get to know them, and not just welcome them".