Workshop
Ivan, teacher and farmer in Cuba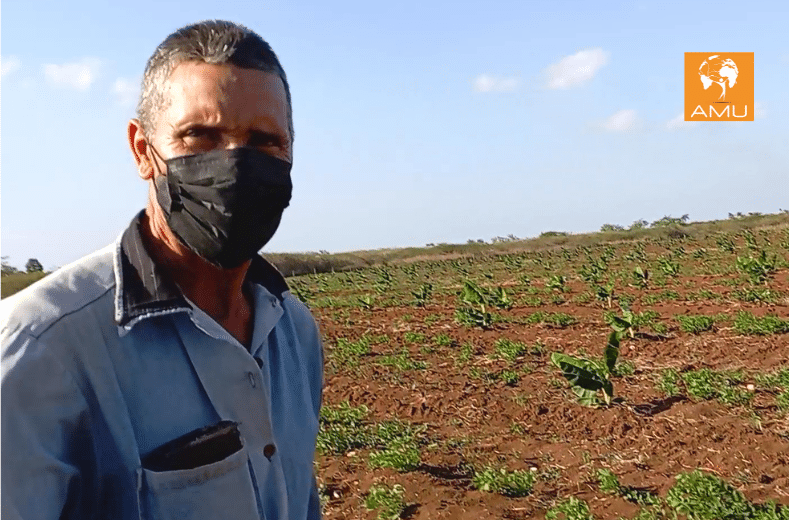 Fraternity generates fraternity! The story of Iván, from Cuba, is a case in point. Thanks to his knowledge of the Economy of Communion project, he was able to create jobs for himself and his family. Faithful to the principles of reciprocity and inclusion, he now dreams of involving more local farmers and workers in the project. "I'd like to sell other local farmers' products too", he says.
Iván lives in Tabor, Cuba, and has been working as an English teacher for several years. Through the support of the Hub-EoC Cuba project, helping people who want to remain on the island start their own business, Iván decided to set off on a new path. "My journey began in January 2020, when I took part in the EoC congress".
Iván immediately started growing vegetables on just half a hectare. Then, through the support of the Economy of Communion, he was able to increase production to 24 hectares. "The town council gave me usufruct rights on an additional patch of land, thanks to the good relationship we had built over time and to the results that my work had yielded until then".
Iván now grows flowers, beans, rice, corn, peanuts, melons, yucca and bananas. He also cultivates fruit trees like coconut, mango, avocado and guava trees. His plans, however, don't end here, as he aims to develop his business even further: "I'd like to scale up production, build a house to improve living conditions on the farm and set up a small shop to sell fruit juice".
The teacher from Tabor certainly isn't short on ideas.  Nor on dreams. "We dream of buying a tractor to make work easier, and of improving sales by offering not just our own products but those of other local farmers too. I'm convinced that together we will reach this goal".
Iván's brothers also work on the farm. During certain periods of the year, when the cultivation requires it, they are joined by twelve more people. Thanks to its capacity to create jobs, farming thus has a positive impact on the community.
This part of Cuba is concerned by a constant food shortage. For this reason, and in order to implement the concept of reciprocity, Iván has given some of his crops for free to local institutions – such as hospitals – to meet the needs of his community. Iván's business is also part of a Reciprocity Fund that fosters collaboration for the development of new businesses on the island of Cuba – something Iván is proud of and thankful for. "I would like to express my gratitude towards all the people that have contributed to this agroforestry project.
To the coordinating body of the EoC in Cuba, whose members have been by my side and have advised me through every challenge and obstacle that came my way. My gratitude also goes out to all those people and institutions that have voluntarily supported me from other countries".
Source: