Workshop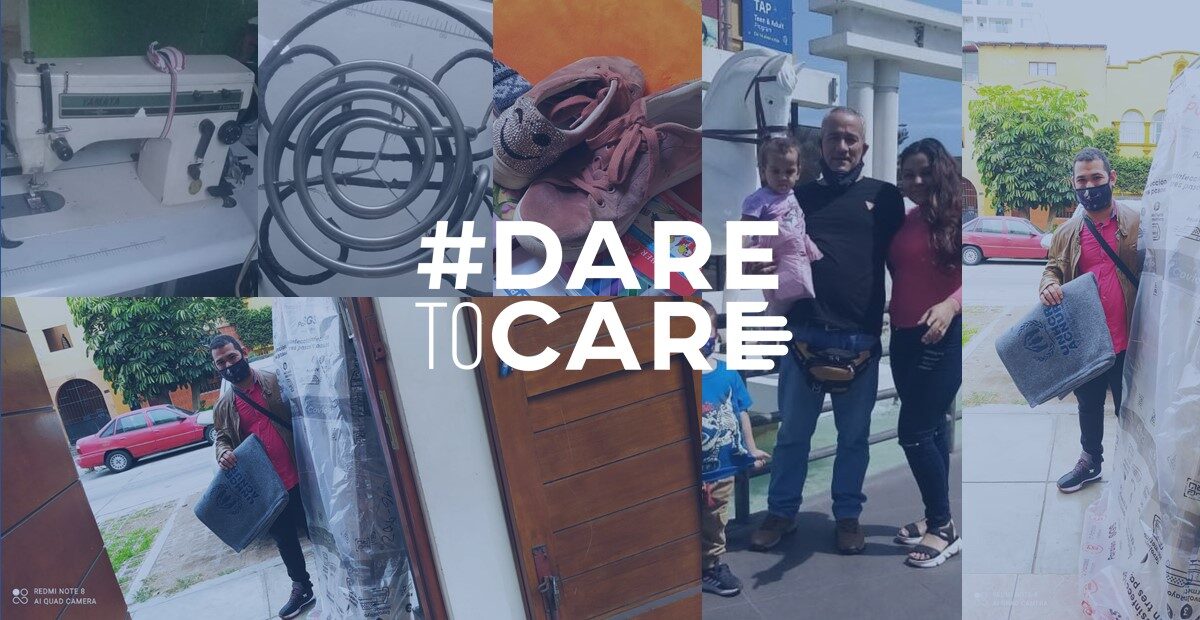 By Silvano Roggero- From Lima
A sort of logbook of small events that come to us from Lima where an entire community takes care of migrants from Venezuela on a daily basis.
It is said that one of the most read books during the pandemic has been The Plague by Albert Camus. On the last page of the novel, Camus writes something that we hear being echoed today among the Venezuelans fleeing their country and among our community in Peru: "… to state quite simply what we learn in time of pestilence: that there are more things to admire in men than to despise" (Camus, 308).
I asked a young Venezuelan who we have been accompanying for a year now, to send me a list of the most urgent needs. I saw that we had practically everything in our Providence Boutique at the Juan Carlos Duque Center. The only thing we didn't have was a pair of shoes, which was what she really needed since the only one she had were falling apart. They had to be size 37. I asked A., a Venezuelan, if she had an extra pair of shoes for this young woman, since she wears the same size. She immediately ran to look for them and handed me a very nice pair. Astonished, I asked her: "But… these… shoes?". "Yes, I know, they're the ones I like best, that's why I'm giving them!"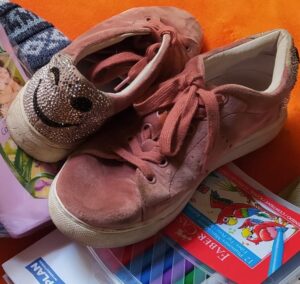 The other day, however, a new friend called us from the Jewish community, because she wanted to know what we needed. She surprised us with that question, but we immediately replied that we needed everything! Repeatedly, we experience that whatever comes, someone is looking for it! Right away, she asked us: "But for example, do you accompany pregnant women? Would you need a baby's crib? Do you need baby clothes?". She really had everything. A whole van would have needed to collect it!
We have an extra taxi driver with us. A. came today, who animates the Mass at the local parish, playing and singing. He was accompanied by a boy who was also Venezuelan and had just arrived in Peru. He came to look for a mattress (we had a good one, received from a lady in the Peruvian community), a UNHCR blanket and work clothes.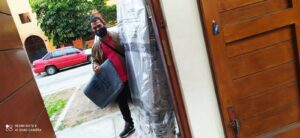 F. is 20 years old, and his father has been a friend of A. ever since they sang together in restaurants before the pandemic. W. is a taxi driver and was very thankful for what we did for his son. He offered to give us rides at half price (or two-way trips for the price of one!) Just today, he took the first trips to pick up medicines at the pharmacy where we get a special price. He is the second driver who has offered his services. The first was a Colombian who was struck by the reason we do what we do for the Venezuelans. This same driver came with his whole family on several occasions to deliver clothing to the needy.
It's common to receive phone calls and to welcome Venezuelan people looking for all kinds of help. A few weeks ago, for example, we received a phone call from a father who is part of our community in Arequipa. In tears he told us that his brother, infected with Covid, and his three children who lived in in Trujillo, 26 hours by bus from Lima. Listening to him, made us feel our helplessness, but there was a certainty that when we try to do things out of caring and for love, we are never left on our own. We contacted F. directly, and he confirmed that he and his wife were infected. His concerns were the health of his wife, the lack of money to buy medicine and food for the children. In the meantime, we got in touch with a family from Trujillo who set the community of that city in motion.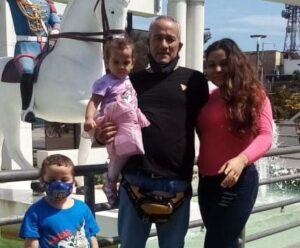 We contacted F. to find out more about his situation. A doctor made suggestions regarding health, while the community agreed together to hold a fundraiser. Everyone responded with small sums of money. One even found support from Spain. After three appeals, a total of around 200 euros was gathered. F. called us several times to say that he was "speechless" at such generosity, which was all the result of the care and attention that is so typical of the people here.
On some occasions we gave a hand to some Venezuelans in Venezuela. To one lady with 7 children – two of whom have emigrated to Colombia – we have been sending small payments that are delivered to her by a family of friends. When she received the last payment, she wrote us right away: "It's a great blessing and support for us. There are costs that we don't manage to afford on our salaries (2 – 4 euros). But with this money we can do a bit more. For example, now I have fixed the sewing machine, so that i can return to working as a tailor. . . Moreover, I've also managed to buy two stoves to cook with."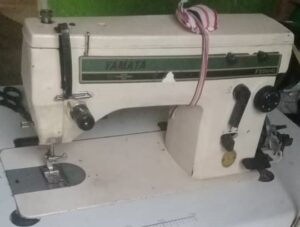 These are small and simple events, but they say much about how fraternity is making way among our people too.