Workshop
UNITED WORLD WEEK 2023… ARE YOU READY?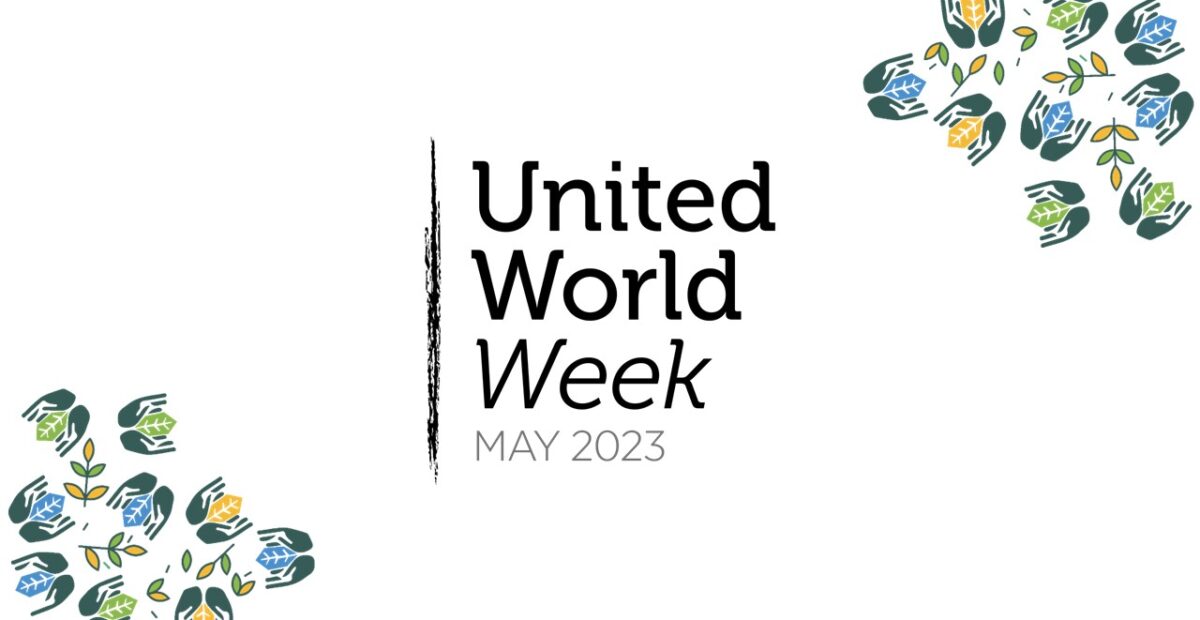 "A proposal for everyone, young people world wide national and international institutions, public or private:

UNITED WORLD WEEK.

Our aim? To value initiatives that promote unity… at every level".

Young people for a United World, Genfest 1995, Roma

‌
‌
When?
This year, as always, from 1st – 7th May, let's live United World Week together!What is United World Week? 
United World Week – many varied expressions, from many different places and communities: expo, cultural events, ideas and dialogue workshops, solidarity initiatives. Seven days dedicated to spreading the values of peace, fraternity, care for one another and the environment and unity, in order to witness that, if we really desire it, a united world is possible. As we seek to influence public opinion in our respective countries, through our perseverance we aim to become an international people of fraternity whose actions will light up our planet with hope.
‌
‌

ONCE MORE – "DARE TO CARE"

‌
‌
Haven't we already been doing this? Yes, but wait! Those who have been following us for a while will have heard a lot about it over the years, but we would like to concentrate for a little longer on spreading it to those who haven't got to know it yet. So, for the third year running, we propose the slogan "Dare to care" as the title of United World Week. Because we believe, today more than ever, that unity and fraternity can only be reached, if we are daring enough to care, to get involved, to take on the responsibility of looking after one another and the planet, with concrete actions, starting from where we are.
‌
‌
At the close of United World Week, we will send out a video, recorded in various languages, which not only capture the highlights of all the activities carried out during United World Week, but will launch the Pathway which will be our campaign for the whole of next year!
‌
‌

LET'S BUILD UNITED WORD WEEK 2023 TOGETHER!

‌
‌
Have you planned your event or initiative yet? Everything is ready on-line! Visit the web page and upload your on-line or in-person event onto the calendar.
‌
‌
To promote your event, use the graphics already prepared, with the official logos and hashtags (#daretocare, #uww2023).
‌
‌

TOGETHER, LET'S LEAVE OUR MARK!