Workshop
#InTimeForPeace Web Event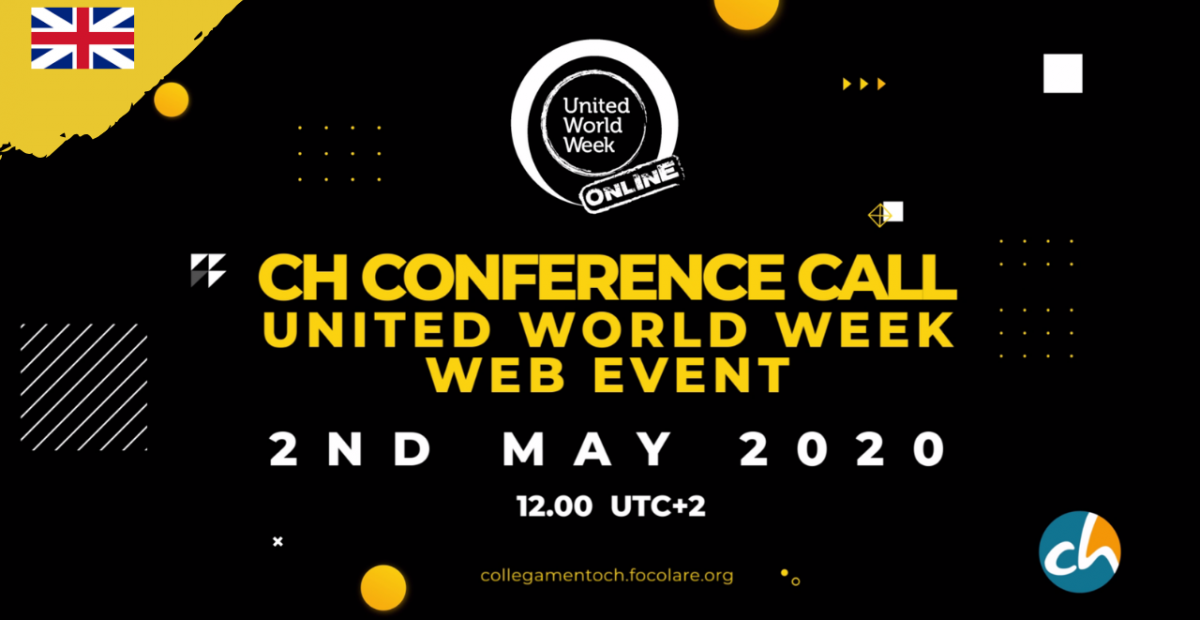 Saturday 2nd May, 12.00 (UTC+2) an event not to be missed! A marathon streaming #InTimeForPeace:

In this period of COVID-19 pandemic we will travel all over the world to share experiences of fraternity, action and projects on human rights, justice and peace.
With the help of experts we will try to understand what it takes to live well this historical moment.
Live on Saturday 2nd May at 12.00 (UTC + 2) on:
It will be the main event of the United World Week, which, from the 1st – 7th May each year, is a global workshop and expo to show stories, actions, reflections and initiatives that, in every part of the world, contribute to achieving fraternity, peace and unity among people. This year, due to the COVID-19 pandemic, it will be 100% online.