Watch
First 'International Human Fraternity Day'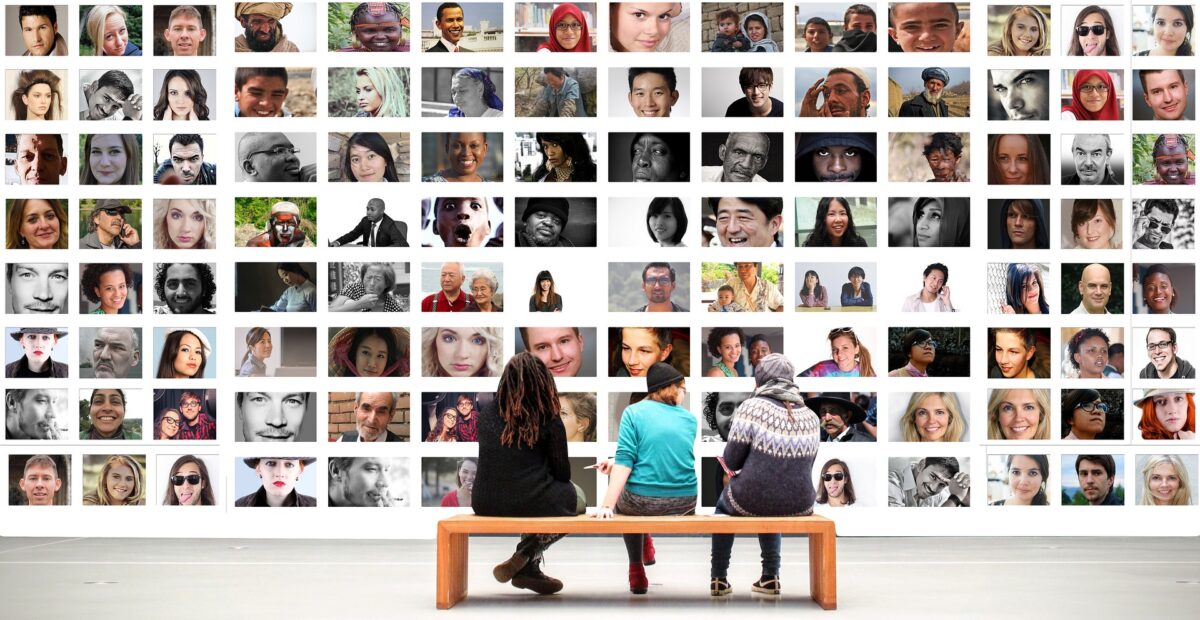 The first International Human Fraternity Day will be celebrated on February 4, 2021 established by the United Nations General Assembly during its 75th plenary session. The choice of this particular date is a strong reminder of the historic signing of the Document on human brotherhood for world peace and living together by Pope Francis and the Grand Imam of Al-Azhar Ahmad Al-Tayyib (February 4, 2019).
"Cultural diversity and freedom of belief are part of the rich tapestry of our civilizations," explained António Guterres in his message as Secretary General of the UN. "As we commemorate the International Day of Human Fraternity, let us commit ourselves to do more to promote cultural and religious tolerance, understanding and dialogue."
For all the people involved in this permanent laboratory of fraternity which is the United World Project, this day can only be a cause of celebration, a springboard, an encouragement to do even more and better to promote dialogue, acceptance, mutual respect and understanding in our diversity. Therefore, on this occasion, we would like to give voice to some of the promoters of the United World Project who are spreading fraternity on all levels.
Francesco Ricciardi, one of the young founders of the United World Project, is now in charge of the General Contacts Center for Italy.
"The idea emerged in 2010. I had recently finished my studies in Law. I had always been fascinated by the idea that, along with my personal, ongoing, daily effort, a concrete effort was also needed to engage national and international institutions so that the culture of fraternity could become a paradigm of life in society.
In the beginning, we were 5, then 7, then 10, and so on . . . many (and from many parts of the world), many who contributed ideas, proposals and suggestions. In those first moments, full of enthsiasm, idealism and concreteness, things came together into what would later become the United World Project.
Many others have drawn closer over the years and made decisive contributions. We followed the project with the journalist, Mariagrazia Baroni, right after its launching in Budapest (2012). We lived through very important moments. I think, for example, of the publication of the first Atlas of Universal Fraternity.
It was also nice to follow the project with my wife Marianna. We've been married for 6 years and have shared many ideas since the time we were young. We dreamed about having a World Day of Universal Fraternity, of involving international institutions in this process toward a more united world. We wondered how we could contibute to the creation and spreading of a culture based on fraternity. We dreamed of having United World Ambassadors.
Today they are in charge of the General Contacts Center for Italy, and Marianna works as a buyer for a pharmaceutical society. We're waiting for Lorenzo who will be with us in few weeks, and we'll share our passion for the united world and universal fraternity with him!
During these years, I've had the opportunity to visit – and sometimes live – in different parts of the world. Each time was like learning a little bit more. So much has been done, and there is still much to be done! But we mustn't become discouraged because humankind is on the march. Today there is greater need to cultivate seeds of fraternity. Perhaps this is the biggest dream of the United World Project: to illumine the story of humankind with thousands and thousands of lights. . . traces of peace, of hope, of welcome, of everything that contributes to building bridges of fraternity. After all, the promise of Jesus is unambiguous: not 'if' the world will be united, but only 'when'! It's up to us to decide to be involved in this beautiful journey."
Osvaldo Barreneche, professor of Latin American History and "Society, Politics, Fraternity" Chair at the La Plata National University, in Argentina.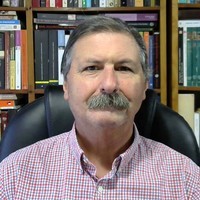 In both the private and public spheres, the word fraternity has had a long historical journey with different interpretations. Many religions of the world include it in their vocabularies and teachings. Along with freedom and equality, fraternity complements the motto of the French Revolution of 1789, with all that it implied in modern political thought. Socialism and Marxism give it a particular centrality in their worldview. The Universal Declaration of Human Rights of 1948 explicitly mentions it in its first article. And we could go on and on.
So, what is the novelty that this first International Day of Human Fraternity brings in 2021? What is new is the conceptual re-signification of the term and its power, which translates into multiple experiences that change the order of things for the better.
Studies on fraternity, in their political dimension, bring innovative ideas, from which the foundations can be laid for a true and profound transformation of a globalized world beset by pandemics, climate change and the unbridled system of accumulation of wealth in the hands of few. In this sense, for example, we promote pluriversal fraternity (instead of universal), which includes all of humanity, but in respect and appreciation of its diversity.
Beyond the new, semantic, density of fraternity, its greatest strength lies in the area of practice and experiences. Pope Francis has just placed it back at the center of the global scene, starting with his recent encyclical Brothers and Sisters All. In the theological core of the document, the parable of the Good Samaritan, it is clearly shown how the practice of fraternity transforms things for the better, even starting from the traumatic and painful events that lie at the origins of the parable.
What does it presuppose, therefore, to spotlight fraternity on this first day? A challenge, but also a hope. Nothing less…"
Cosa presuppone, dunque, mettere in luce la fraternità in questa prima giornata? Una sfida, ma anche una speranza. Niente di meno».
Theodora Idu, United World Ambassador, Nigeria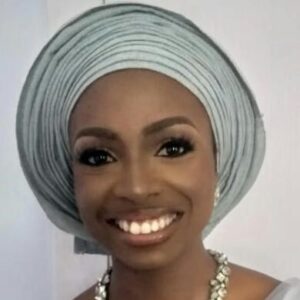 While growing up as a child, I observed that my parents seemed to have an inseparable bond that held them together, and they did their very best to transfer this love to me, my siblings as well as my extended family. However, as I continued to advance in age and knowledge, I discovered that the level of togetherness in my home was not the same in other people's homes. The same was the case in schools, work places and society at large. People seemed to care less about values and the beauty of friendship and brotherhood. It was at this point that I began to imagine the possibility of a united world. This imagination soon transformed into a dream that started to become a reality when I was introduced to the Focolare Movement as a young child.
As I continued to attended Focolare programs for youths within my local area, country, the African sub-region and later internationally as a youth representative for my country, I began to realize that a united world was possible, but required that as youths, we try to become more proactive in terms of organizing outreach programs to drive advocacy, social programs to educate and empower young people, and online social events to engage and capture the consciousness of youths to the subject matter of world unity and peace.
In recent times, my Focolare brothers and sisters and I in Nigeria were able to organize a project called Sew An Outfit For A Child. This project was to encourage young people to contribute their share as a labor of love, catering to the needs of the less privileged in our immediate society, contributing our share toward a united world for which brotherhood may become the cornerstone for virtually all areas of our endeavor. I believe in the Golden Rule which says to "Do to others what you would want them to do unto you. And there is also the rule that says: Don't do to others what you don't want them to do unto you". I have followed this mantra since when I was a teenager until this day as a married woman, in the way I treat and relate with my husband, my in-laws, family, friends and acquaintances."
Seong Young, United World Ambassadors, South Korea.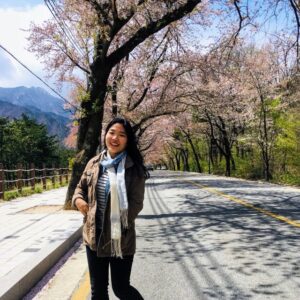 Happy International Day of Human Fraternity!
My name is SeongYoung and I am from South Korea. I have been working for the United World Project as a United World Ambassador with the other youth from all over the world since 2018. It has been my dream to make a better world that is full of peace, which, I believe, is in line with the International Day of Human Fraternity! As a consequence, I chose my career path in the international development field. Luckily, I am currently working for a project which aims to provide green jobs to the rural youth across agri-food sector and other rural economic sectors in the Food and Agricultural Organization of the UN.
There are so many beautiful moments while doing my work, for instance, whenever I imagine the rural youth who will benefit from our project, I feel so much happiness and great hope for making a peaceful world true. This is not because I am 'helping' them, but because I am trying to 'live out' our common human Fraternity in a concrete way by looking at the 'beneficiaries' as the same humans as I am. And this creates the Culture of Peace. I believe that each of us has the power to make a better world if we try to remember and 'live' the Culture of Peace. This is certainly not an easy path for any of us, but on a day like today, we can count on each one of us as we remember that we are all doing this together.
María Esther Salamanca Aguado, Professor of Public International Law and International Relations at the University of Valladolid, Spain.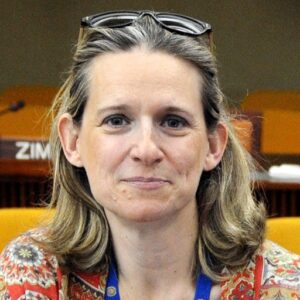 "The United Nation General Assembly's proclamation of an International Day of Fraternity must serve as a reminder to humankind as a whole that it has a common project to accomplish: a project of unity that includes all people, regardless of their membership in one cultural group or another, or whether or not they have a religious faith – they can all enjoy an integral human development, in harmony with the environment and in peace with one another.
Human fraternity embraces all people, unites them and makes them equal. It is the fundamental principle of every social order, national and international, of the search for peace, sustainable development and of human rights.
This Day allows us to look at one another, at least for a day, and to recognize each other as part of a single whole as we look for solutions to our problems. Through dialogue at all levels, we establish from this experience, new relations that help us to find common paths toward universal fraternity."
Questa giornata ci permette di guardarci, almeno per un giorno, e di riconoscerci come parti di uno stesso tutto, per cercare soluzioni alle nostre difficoltà. Attraverso il dialogo a tutti i livelli, stabiliamo, da questa esperienza, nuove relazioni che ci aiuteranno a trovare il cammino comune verso la fraternità universale».