Workshop
APURIMAC: in the heart of the periphery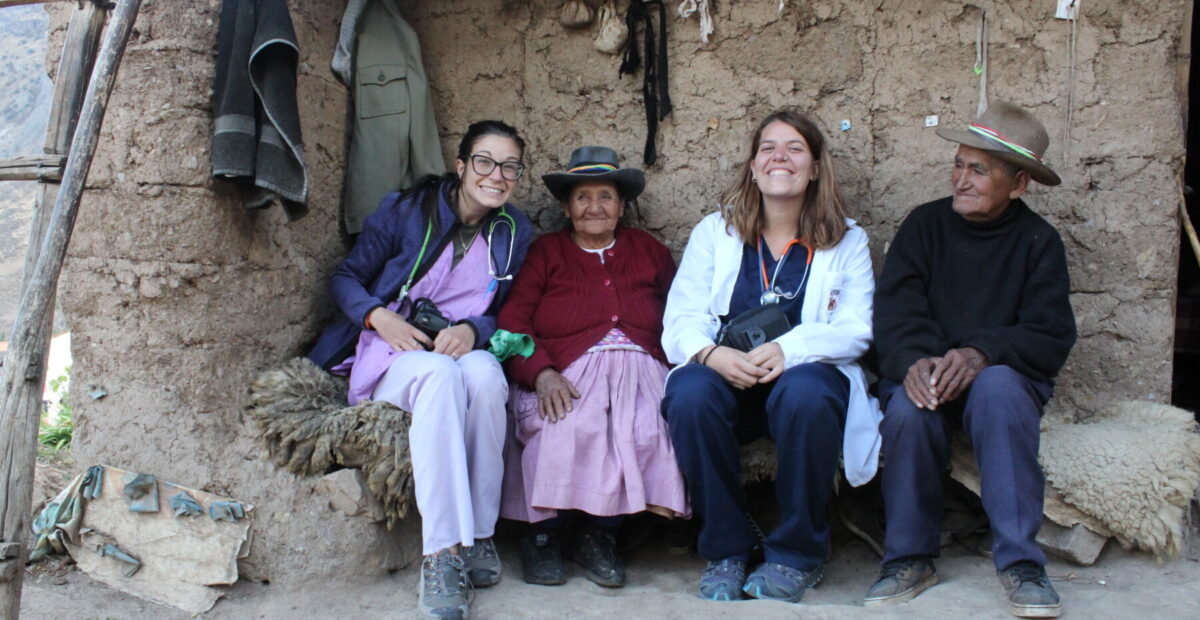 Part 1: Projects in Peru.
People living in the many villages scattered around the Andes of Peru struggle to receive health care because of their distance from the nearest hospital. Many people have come to Peru from Venezuela, escaping a country that is suffering from an unsustainable crisis. The Apurimac ETS non-profit organization supports these people two projects that place the peripheries at the center of their activity.
After becoming acquainted with the Tor bell'Infanzia Project in Rome, Italy (read about it here), I contacted Chiara, a young pharmacist who works at the Apurimac ETS Association in Peru. The association got its name from a location in this Latin American country. Apurimac is one of the poorest regions in Peru, located in the southeast of the country. There is a shortage of medical workers to guarantee health care for the entire population, especially for the villages that are more than 8 hours away from the nearest hospital. This is why the Health and Telemedicine Project was begun in 2018, which organizes itinerant health campaigns throughout the region. I asked Chiara to explain more precisely what these health campaigns consist of. She answered my questions in this short video:
As you can imagine, during the pandemic it has become virtually impossible to carry out the health campaigns that Chiara talks about, which gathered large numbers of people in a single location. But there was a truly effective response the situation: "telemedicine". Already tested previously, it was then implemented on a larger scale after the onset of the pandemic, telemedicine has allowed Apurimac ETS to continue offering remote healthcare. To make everything more effective, health kits were prepared, containing medical equipment, a camera and a tablet. These were made available to health personnel who were able to reach those villages that were far from large urban centers and poorly covered by public health. Very often, in those places people do not speak Spanish, but Quechua, a language that is not known by the doctors at the hospitals. This causes problems, but some Apurimac ETS operators who know both languages, ​​also carry out linguistic and cultural mediation to facilitate communication. This the kind of attention to details that makes the difference and doesn't leave anyone behind.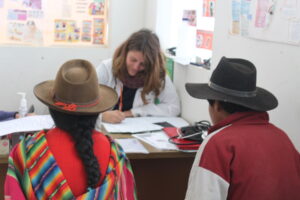 Chiara explained more fully about how health care has improved thanks to the kits: "the purpose of each kit is to reach the patient in their home. Thanks to this system, we are able to completely monitor the vital signs of many people, receiving the data and analyzing it remotely. The staff can then request for further doctor visits or specialists at the health facility. In this way, telemedicine helps us continue to reach those places where we used to bring assistance with our health campaigns".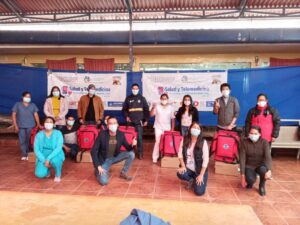 Another cross-section of society that Apurimac ETS takes care of is Venezuelan migrants. It does this through a project called Peace and Health, which is active in the city of Cuzco. It offers health and legal assistance to hundreds of Venezuelan migrants who have recently arrived in Peru. "It was a real exodus," says Chiara, explaining the current situation, "about 1 million and 200 thousand migrants have arrived in Peru." The situation in Venezuela is very critical: the UN has judged this refugee crisis as one of the most serious in the world. According to a recent study by the Economist, 79% of the population is in a state of extreme poverty and 30% of children under the age of 5 suffer from chronic malnutrition or stunting growth. Since 2015, one sixth of Venezuelans have fled the country. The Peace and Health Project tries to help those who arrive in Peru in desperate conditions, often after months of traveling on foot. Thanks to funding from the Ministry of Foreign Affairs and International Cooperation, the project has so far reached more than 800 beneficiaries. From a legal standpoint, information desks have been set up where migrants can receive help with the regularization of documents and affiliation with the national health insurance. From a medical point of view, however, basic and specialist health care is offered free of charge at the Policlinico Santa Rita health center. Chiara tells me some stories related to the people who were helped by the project: one, in particular, concerns a grandmother who, together with her granddaughter, embarked on the escape journey from Venezuela to reach the child's mother who had already arrived in Peru before them. During the trip, however, the difficulties, especially for the women, are many: the two were kidnapped by a group of kidnappers who, after having separated them, asked their mother in Peru to pay a ransom for the release of their daughter. Only after the payment was the child released, and grandmother and granddaughter arrived in Cuzco. There they received help from the Peace and Health Project. It was essential for them to be able to take advantage of the psychological assistance that the project provided, in order to overcome what for both of them was a huge trauma.
Another cross-section of society that Apurimac ETS assists is Venezuelan migrants, which is serves through the Peace and Health Project that is active the city of Cuzco.
There are many stories related to what Apurimac ETS does to improve these suburban, physical and social sites. To conclude, I asked Chiara if she had anything to say to the young people who would hear about these projects. Her response was short and effective: "Get informed and … get to work!" She continued: "Oftentimes reality is seen in the negative, but it's not always negative. There are so many people who work harder and harder, doing their part to make this world a better place. Find out what you can do, and get to work too! Maybe starting with volunteering…".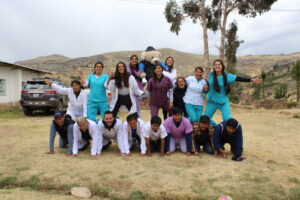 Some practical information: Every year Apurimac ETS offers 4 civil service posts in Peru. More details can be found on their website.