Workshop
APURIMAC: in the heart of the periphery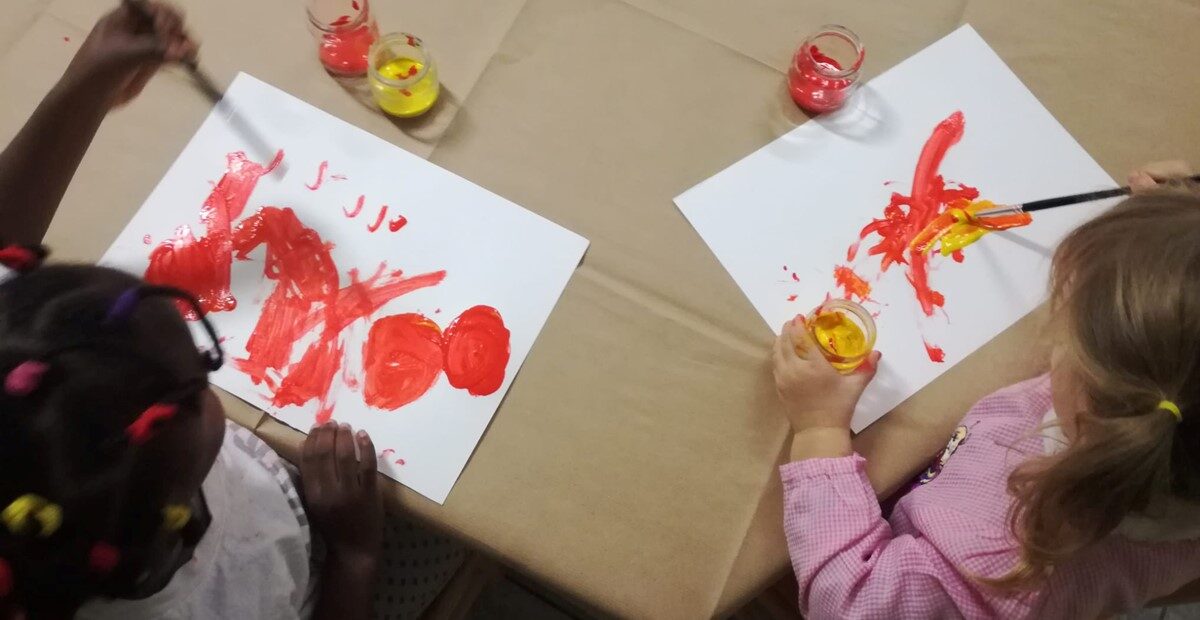 Part 1: the Project "Tor Bell'Infanzia" at Rome.
In the heart of Tor Bella Monaca, a problematic neighborhood on the outskirts of Rome, is the "Children's Space", a center that welcomes, educates and instructs children under the age of three who are excluded from public school. And it also serves their families.
"We can't work miracles and we can't save the world". This statement has been ringing in my head for several days.  It was made by Stella, an educator who works at a center that welcomes children under the age of 3 who are excluded from attending public school. The place is located in Tor Bella Monaca, a neighborhood on the outskirts of Rome with a population rate of children between the ages of 0 to 3 years that is among the highest in the whole capital. Here the nursery schools are unable to accommodate all the children in the area. Sometimes those who are more eligible are excluded.
Tor Bella Monaca is located right at the gates of Rome. It is a very neglected neighborhood with large buildings of poor architectural quality, public spaces and often degraded homes a lack of places for social gathering, and a significant crime rate including drug dealing. A few weeks ago, I visited the Children's Space, a center begun in this neighborhood for welcoming children from the more unfortunate families. This is where Stella works, together with Giorgia and Ilaria, educators who told me about the Tor Bell'Infanzia Project, promoted by the APURIMAC ETS non-profit organization and financed by the Fund for the Fight Against Juvenile Educational Poverty.
The project consists of 2 parts: The Children's Space and the CSP (Participated Solidarity Community). The Childhood Area this year welcomes 11 children from poor families, assisting in their education and upbringing on a daily basis. "We collaborate with public services and with the Town Hall to ensure that a right which every child is entitled to is recognized", explain the educators.
Tor Bell'Infanzia also takes care of the children's families, and this is where the CSP intervenes. Many of their parents are migrants who have little knowledge of the Italian language and regulations. For this reason, they find it difficult to enter, search for work and fill out the documents that are necessary to enroll their children in school. The CSP supports them in this, creating a network on the territory that aims to help the largest number of families possible with the integration and enrollment of their children in public education. The Children's Space, in fact, welcomes children for a maximum duration of 1 year. After that period, families will be able to enroll their children in kindergarten, and new families will be able to be helped by the project. Stella explains: "We aren't welfare: we create a community in which the beneficiaries will then remain autonomous in managing their own lives. We work on autonomy".
They tell me that one day a non-Italian family in difficulty came to the Childhood Space. They couldn't enroll their son at school because he didn't have the necessary vaccinations. Also, in this case, the Children's Space has not only welcomed him and offered him temporary support, but looked for a long-term solution. Ilaria explains: "In that case, our role was to accompany the family to the Local Health Authority to obtain a translated version of information about the vaccines". The boy was thus able to enroll in public school for the following schoolyear.
The period of the pandemic affected the activities of Tor Bell'Infanzia very strongly. Working remotely with such young children is very complicated, and "lectures would not have made sense for children of that age", the educators point out. Thus, thanks to the funding, a tablet and an educational kit were purchased and distributed for each family, to facilitate remote teaching in a way that would work for families.
Another way that Tor bell'Infanzia responded to the current crisis was to help the employees who were facing financial problems. The center obtained funding that was made available by the State during the emergency period and used it to help its workers.
"We can't work miracles and we can't save the world". Stella, however, did not stop at that fact: "but it is very important to do what you're doing well, to offer quality service for those people whom we meet". And Ilaria went on to say: "Even if we only help 11 children – for those 11 families our service is very important. Each of them, then, is linked to other families to which they can offer help in turn. This is the strength of the network. We believe that this, over time, can actually bring a change".
After getting to know the Children's Space, I wanted to know more. A few days later I connected with Chiara, a pharmacist who regularly works with APURIMAC ETS, but in the suburbs of Cuzco, Peru.
Foto: Maria Novella de Luca