Workshop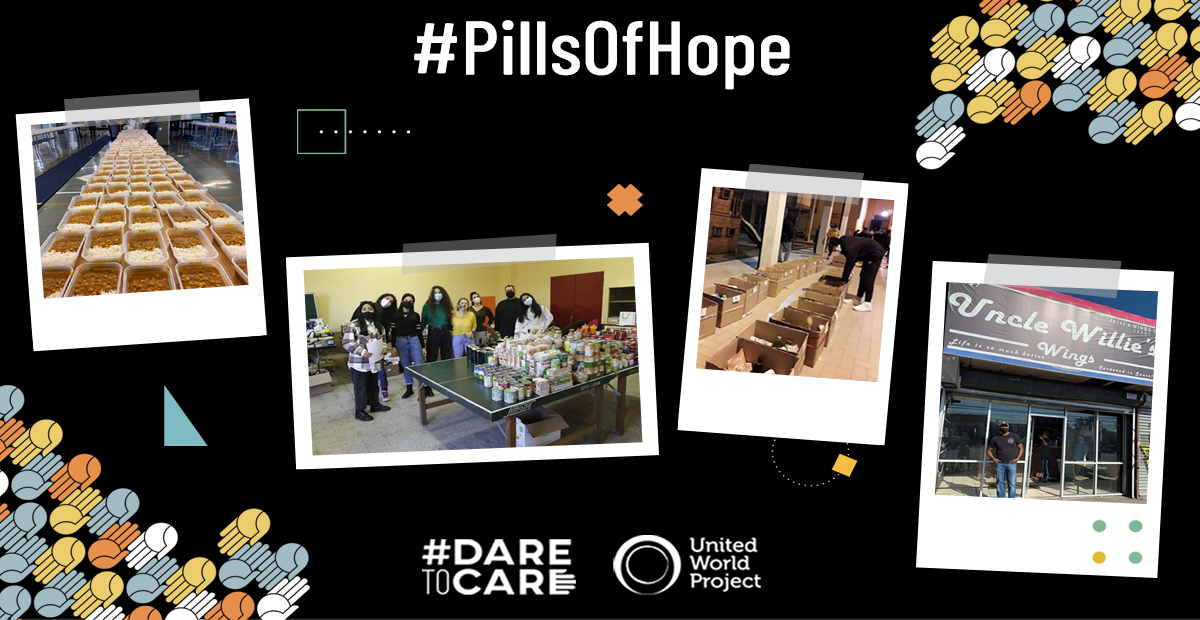 New #Pillsofhope that happened during the 2020 year-end holidays. We wanted to see how the Christmas spirit is put into action in different parts of the world.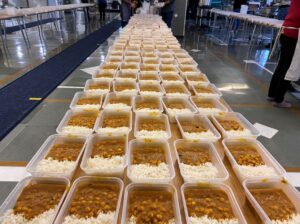 United Kingdom. British Sikh community feeds stranded drivers
On December 23, just two days before Christmas, due to the announcement of the new strain of Covid-19, much of Europe closed its borders, prohibiting UK travelers and freight drivers from passing through to France. As a result, 632 trucks were stranded on the freeway in Kent.
Responding swiftly to the crisis, numerous members of the Sikh Community, such as the Khalsa Aid organization, set out to cook more than 800 meals for the affected drivers and some of the drivers who were stuck on the route.
Source: Aljazeera.com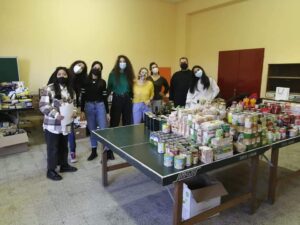 Figline and Incisa Valdarno, Italy. #AiutiAMOci #DareToCare.
More than 200 families were reached in the collection of food and basic necessities, called #AiutiAMOci (Let's Help Each Other), promoted by the Focolare youth through United World Project. About 70 volunteers, including: scouts, young people from the oratory, Caritas volunteers, young people of the Focolare Movement, entire families, seminarians, young people from the Loppiano youth project, many friends and representatives of the various realities of the territory! The volunteers wrote: "Seeing the desire and the faces of everyone confirms that there is more joy in giving than in receiving!".
Source: Quinewsvaldarno.it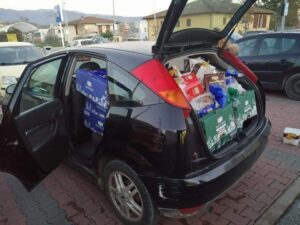 Cordoba, Argentina. SoliDARTE
Starting in mid-2020, the Focolare Community of Cordoba began a collaborative action to deliver food to people in need. What began as an activity of 2 or 3, ended up involving approximately 20 people who collaborate by cooking, donating money, delivering the meals or assembling the deliveries. It is a job in which everyone does what they can, becoming a team.
During the Christmas season they decided to campaign to raise money and buy Christmas boxes, managing to buy and distribute 63 packages with the typical products consumed at this time of the year, thus giving joy to those who did not have anything to celebrate after a very complicated year.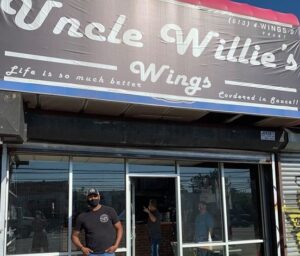 New Jersey, United States. Everyone gets what they give
Walter Green, a war veteran, opened Uncle Willie's Wings restaurant just before the pandemic began. He was later diagnosed with covid-19 and spent 3 weeks in the hospital in serious condition. Subsequently, he almost lost his brand-new business due to the economic downturn. However, he didn't stop… seeing that he would probably close his restaurant, he launched Willie's Day to say goodbye to the restaurant with all his friends and acquaintances as a way of thanking them. There, instead, he managed to connect with Newark Working Kitchens, an organization that works by paying restaurants to serve meals to people in need. A virtuous circle. So, Walter was able to restart his business, continue helping and, why not, receiving as well. The community organized a surprise for him: the delivery of a new and bigger truck, to be able to continue working and helping more people.
Source: Today.com
Namwiwa, Uganda. The best gift: drinking water.
Namwiwa is home to a community of 500 people who, until December 2020, had no access to clean drinking water. The Cottman Foundation, which works together with the Love Water Organization, raised funds to change this reality and, one week before Christmas, they were able to give the best gift: clean water.