Workshop
Friendly T-shirts, not a simple T-shirt, but a project to build a united world!
By Tamara Pastorelli.
Since the mid-1980s, more than 5,000 young people from all nations have received a formation at the "Gen School", the school for young people in the International City of Loppiano, in Italy, where one can learn to build brotherhood. Through the "Friendly T-shirt" Project, you can help young people coming from the poorest countries in the world – or from families in very difficult economic situations – to live this experience.
The "gen" are the young people of the Focolare Movement who believe in, build, and live for a united world. There are millions of them in the world, but some of them are called to deeply explore the culture of unity, by living an experience of universal brotherhood through the Gen School.
In fact, this special school lives out and disseminates the culture of brotherhood to overcome the social, political, and cultural tensions that can be perceived throughout the world, and prepares young people to become the promoters of this culture in their own countries.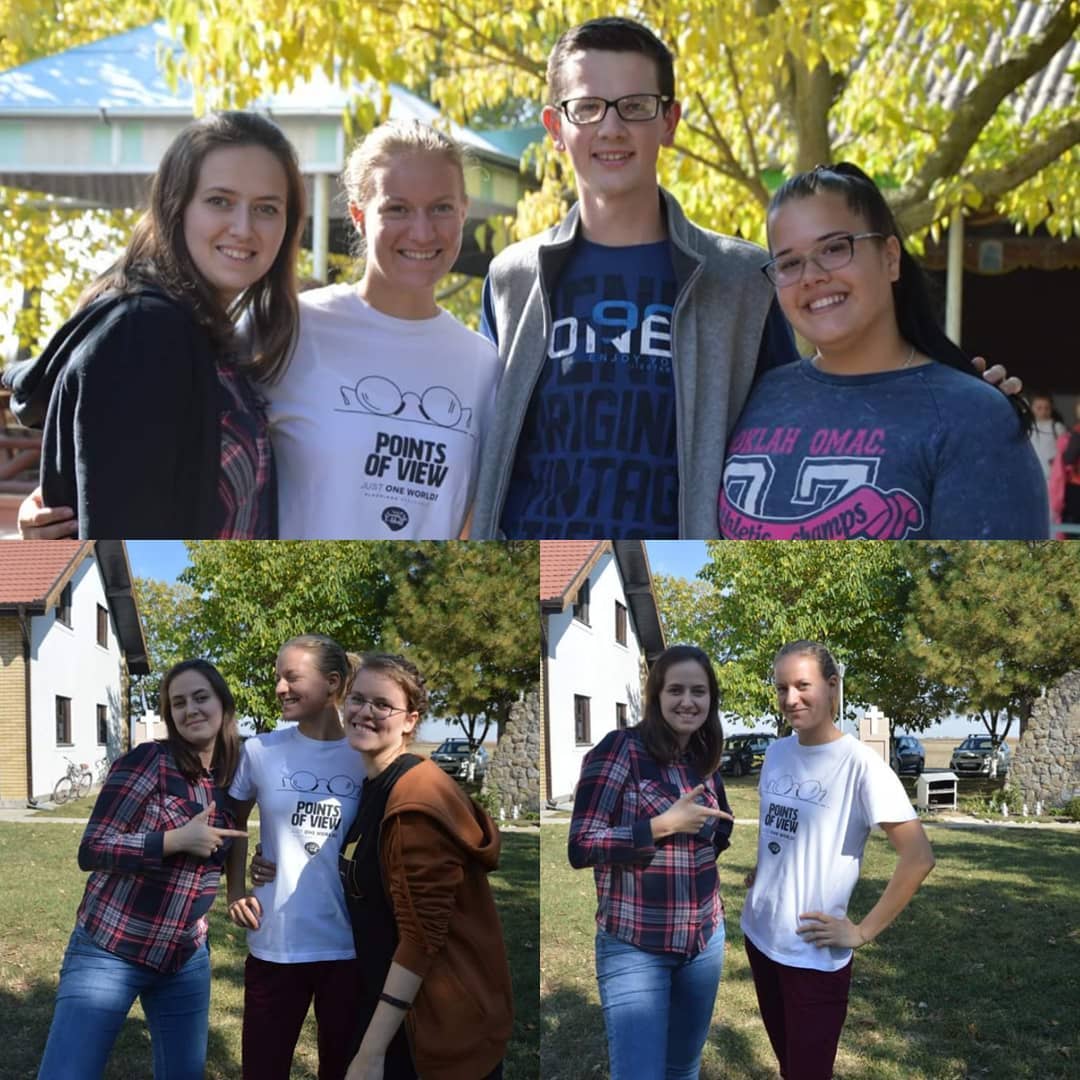 Every year, the Gen School welcomes fifty young people, boys and girls, who leave their country, their family, their friends, their studies, and even their job, and they go to Loppiano, near Florence, in Italy. The reasons driving them to this choice are as varied, as is one person from the other.
Immersed in the International City of Loppiano, a multicultural laboratory of permanent brotherhood, these young people have the opportunity to live together and put into practice the Gospel's law of mutual love, the main law of the city, and they experience that it is possible to build a united world, beginning from oneself.
Liz, who comes from the Philippines, shares, "In our apartment, we are 8 girls from 6 countries. We make shifts to cook dinner, in pairs. One evening, Cathleen, a German girl, was to cook for all of us. She wanted to prepare the German dumplings called maultaschen. But she could not do it without someone helping her. Then, we all got to work together and each of us interpreted the dumplings according to her own culture. Eventually, a dumpling looked like a Korean mandu, another one was very much alike a Spanish empanada, and so on".
One of her housemates concludes: "We have many cultural backgrounds, but a common language, which is love. Because we did everything together, the dumplings have turned into an even more special dinner for us!"

Maria, a Spanish girl who lived the experience of the Gen School last year, summed up her thoughts and those of her fellow adventurers: "We learned to go beyond our fears, our limits, and our prejudices to meet the other person, with his or her needs, and love them. The Gen School helped us to understand who we are, and that each of us is a gift to the other. What we have experienced here, more or less perfectly, is that it is possible to build a united world. This gives us strength and energy to bring home this way of life, in our countries, wherever we go, in our everyday life, and with everyone. I learned that I can build a united world starting from myself, when I go beyond myself, facing the challenge of taking the first step."
Those who make a donation to the Gen School will receive this T-shirt as a symbol of agreement to the project and they may choose between four different models, each with a slogan that well expresses the experience that one lives at the Gen School: "UNIQUE SOUNDS"; "POINTS OF VIEW"; "VARIOUS CULTURES"; "PARTS OF THE WHOLE"; and "JUST ONE WORLD."
«Because – Liz adds – we are from "different cultures", we often have "different points of view", but at the same time we are able to compose a melody together with the "unique sound" that lives in each of us, that's why we feel "part of a bigger reality." Yes, because diversity is riches! And here, in Loppiano, we experience that a united and peaceful world is possible, as we reported on our T-shirts under the mottos, "Just one world" and "#loppianoexperience"».
This is the hidden value of every friendly t-shirt.
To join the project, just visit the Facebook page, @friendlytshirt or Instagram, #friendlytshirt.