Workshop
SPARKS (the podcast): stories of the changemakers among us
Today, the first episode of the new podcast, produced by the United World Project, has been published. The podcast tells stories of changemakers that have decided to start a new business, inspired by a spark that pushed them to act for the improvement of their society.
A spark can inspire change
Today, on 16th of June 2023, the United World Project is happy to present to you a new podcast: Sparks. In every new episode we will tell stories of changemakers from different parts of the world that gave life to a project, a company or an activity, after being inspired by a "spark": a small light that has influenced many other people. Each one of them will take us to their country, where we'll immerse ourselves in a new culture, and tell us how their project started. We do not have to be Greta Thunberg or Gandhi to initiate change. We believe that each one of us can make a difference. Maybe, all that's needed is just a spark.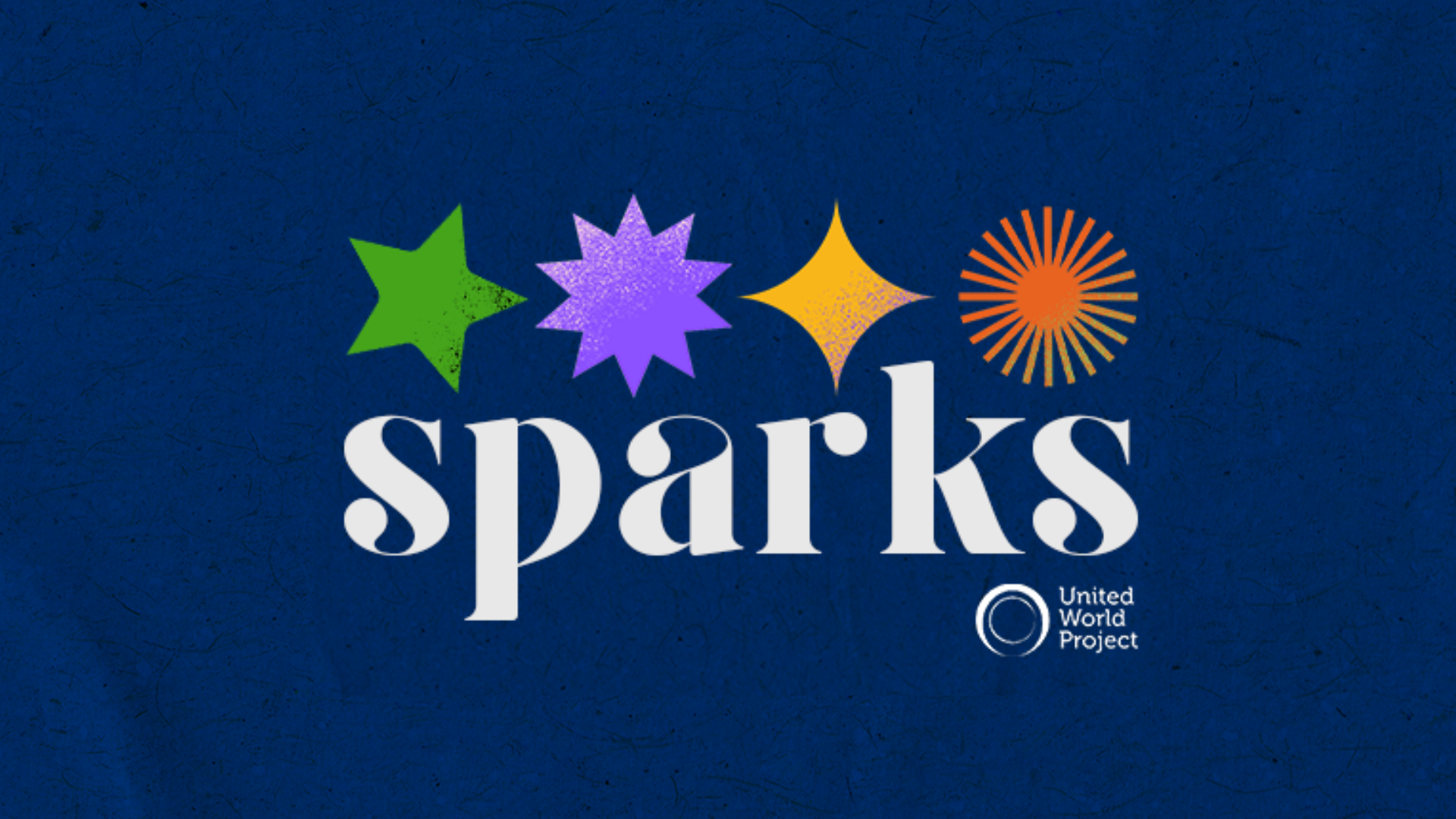 The first episode: Giving back to society one jar at a time 
Giving back to society, one jar at a time. We all have big dreams. Mabih's was to work at the United Nations, and for years she did all she could to make it come true. But things did not go as she hoped. In 2019, she realized that what she thought was her dream to help others was maybe in fact her own personal desire for affirmation in society. So she allowed that dream to transform, and her life changed in ways she could never imagine. Today, Nji Mabih runs a small business, she is 38 years old and lives in Cameroon. The company she founded is called Mabs and Small Kitchen and produces jams and chocolate spreads in Yaoundé (Cameroon). Mabih is proud of what she was able to build, step by step, working with utmost respect for her clients and employees. Despite the difficulties of starting something completely new, Mabih is convinced she has made the right choice, by creating a business that today greatly contributes to the society she lives in, thanks to her work and that of her collaborators. But we won't reveal too much: go listen to her story now!
Where and how to listen to Sparks
The podcast episodes will be released on the 16th of every month, beginning in June 2023. To make sure you don't miss the new releases, follow the podcast page on the various platforms, so you'll receive a notification for every episode. The language of the podcast is English, but we hope to offer you content in other languages soon! So from today, you can find the trailer and the first episode already published on the main platforms: Spotify, Apple Podcasts, Google Podcast, Amazon Music, Audible, Anghami. There, you will also find the next ones, so don't forget to press "follow"! We hope this podcast will accompany you during your daily activities. Let us know what you think on our social media or at the email address mediaoffice@unitedworldproject.org.  Enjoy!