Workshop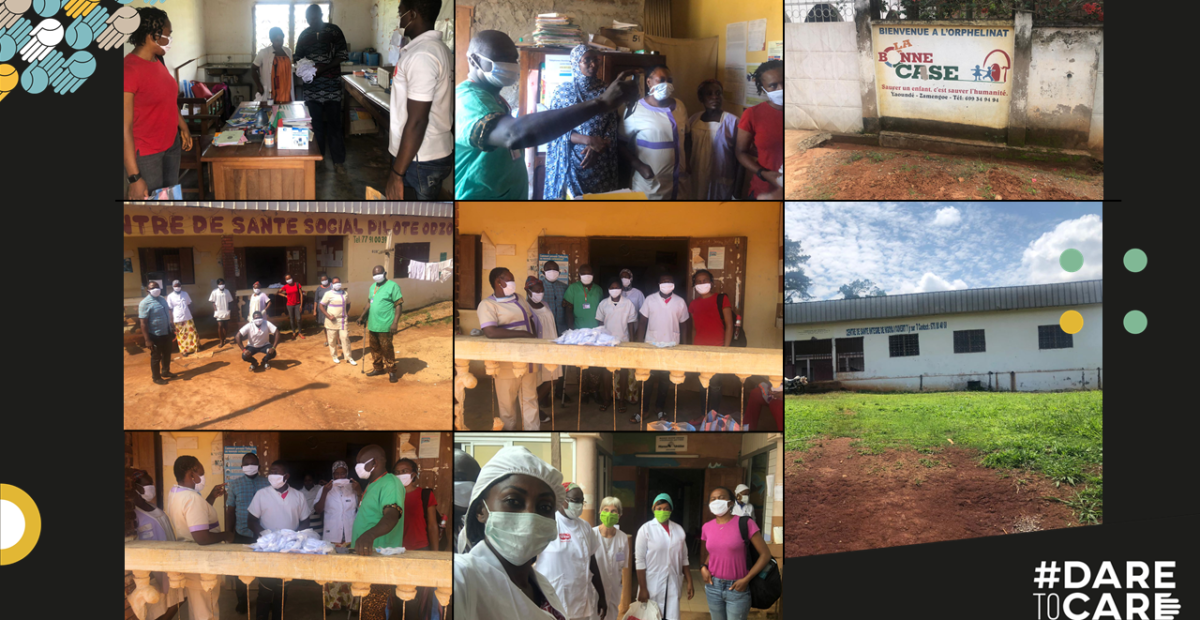 Our focus is on Cameroon, where the population is going through a dramatic economic and social situation, aggravated by the pandemic, but where there is no lack of strong "social friendship" initiatives.
You can get the "Longing for Africa" sickness in all countries of the continent, but some experienced travellers say that Cameroon is the most likely place to get it. It is a very special region with naturalistic, cultural and ethnic differences that leave no one indifferent, with a geographical variety that includes the coasts of the Gulf of Guinea, a mountain range that stretches from the volcanic mountain called Cameroon, the Savannah, the central plateaus and highlands and the southern rainforest. With its 250 ethnic groups, the country also stands out for its social, religious and dialect diversity; a unique reality in the world that does not lack anything. Not even conflict.
Since 2016, in fact, a violent social crisis has been unfolding that has led English-speaking nationalists to create separatist groups that sow clashes and violence throughout the country, with atrocious events that often occur to the detriment of civilians. The Islamists of Boko Haram are fuelling fear, and the recent pandemic crisis has only exacerbated an already quite dramatic economic and social situation, mainly affecting people who are living from day to day, trying to make ends meet.
In this wonderful and wounded land, there are some who are present as the Ambassadors for a United World: there are 19 young people who, thanks to the work of the New Humanity NGO, were trained in the culture of unity, peace and fraternity, together with other young people from different areas of the world, to be change-makers, peace-builders and community leaders in their countries: real "ambassadors" of a united world, able to become spokesmen of the NGO at a national and international level.
One of them is Mabih Nji, 34, a university teacher at the Catholic University in Yaoundé, the capital: "I saw the need for my country to have an Ambassador, because the Ambassador for a United World gives voice to people who cannot speak, becomes the voice of those who have no voice. And I, who can speak, will do so".
The words are pouring out of Mabih in an impeccable Italian thanks to her studies in Europe. She tells us in a natural way how with her working group, the other ambassadors, they got going: "We could have got stuck with the many, way too many things to do, and so we decided to focus mainly on the most vulnerable. So we discovered that there were many things that could be done concretely and we got down to work".
But how? Shouldn't ambassadors work at a national and international NGO level? One might say so, but no, here there is a method that starts from a different point of view; here we start from the testimony and action carried out at community level; it is the first step to generate new ideas that then, proposed even at higher levels, become a "system" for all, and generate cultural change.
This is how our ambassadors in Yaoundé began their work.
"Right from the beginning of the pandemic," continues Mabih, "it was very clear that a large part of the population cannot afford to buy protective equipment, such as masks. Being inclusive and leaving no one behind meant at the time that we should become their ambassadors. Becoming aware of this need, we started a joint action with 4-5 entrepreneurs who joined the Economy of Communion project, producing masks to be distributed to the most needy".
In Yaoundé 700 masks were distributed, while hundreds of others were sent to other cities such as Bamenda and Bafousa.
Orphanages and health centers in remote areas of the country were targeted so that even the inhabitants of more remote areas could benefit from the help: the Centre de Santé Social Pilote Odzon, the Centre de Santé Integré de Ngoya and the Orphanage Case Zamengoe, just to name a few.
"We realized that the most important thing was not the mask itself, but the relationship built with the mask makers, with the beneficiaries, with the entrepreneurs. It was a whole process, carried out together to reach success, and it gave signs of a countertrend to what happened in the rest of the country where, perhaps out of fear, everyone thought more about themselves".